The Loop
What is Watney's "secret weapon" this week?
PONTE VEDRA BEACH, Fla. -- Nick Watney's success in the past year is due to many factors. His success on Bermuda greens, however, is likely the result of one person.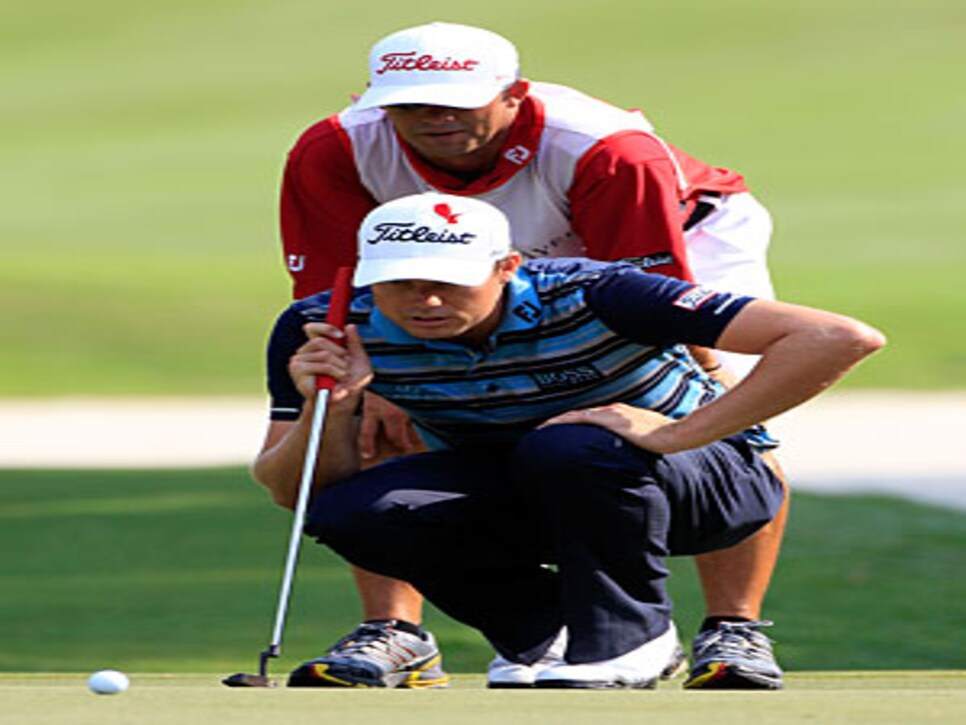 "Maybe Chad. Maybe my caddie, he claims that Bermuda is the best putting surface because he's from Florida," Watney said following an opening-round 64 that gave him the early lead at the Players Championship. "Yeah, maybe he reads them well."
The "Chad" Watney was referring to is Chad Reynolds, who has been on the rising star's bag since last June. And he's certainly someone Watney won't leave hanging when it comes to sharing the credit. Reynolds previously caddied for Ponte Vedra Beach resident Vijay Singh for more than four years and has spent plenty of time on TPC Sawgrass' Stadium Course.
"Yeah, he's definitely logged some hours out here," Watney said. "It's great that I have him on the bag."
Watney's 64 beat his previous best score in the event by four shots. His win earlier in the year at the WGC-Cadillac Championship came at Doral, which also has Bermuda greens. That victory is a big reason why Watney is currently ranked No. 15 in the world and an early candidate for PGA Tour Player of the Year. It also provided him with an uplifting surprise upon arriving to this week's event.
"I didn't realize it, but they have pictures of all the World Golf (Championship) winners in the locker room here," he said. "So when I walked in and saw that, it was a bit of a -- it was a bit of a pick-me-up mentally just to see that and realize that I beat that field."
Follow on Twitter: [@AlexMyers3
](http://twitter.com/AlexMyers3)
(Photo: Sam Greenwood/Getty Images)