The Loop
What in the world has happened to Hunter Mahan?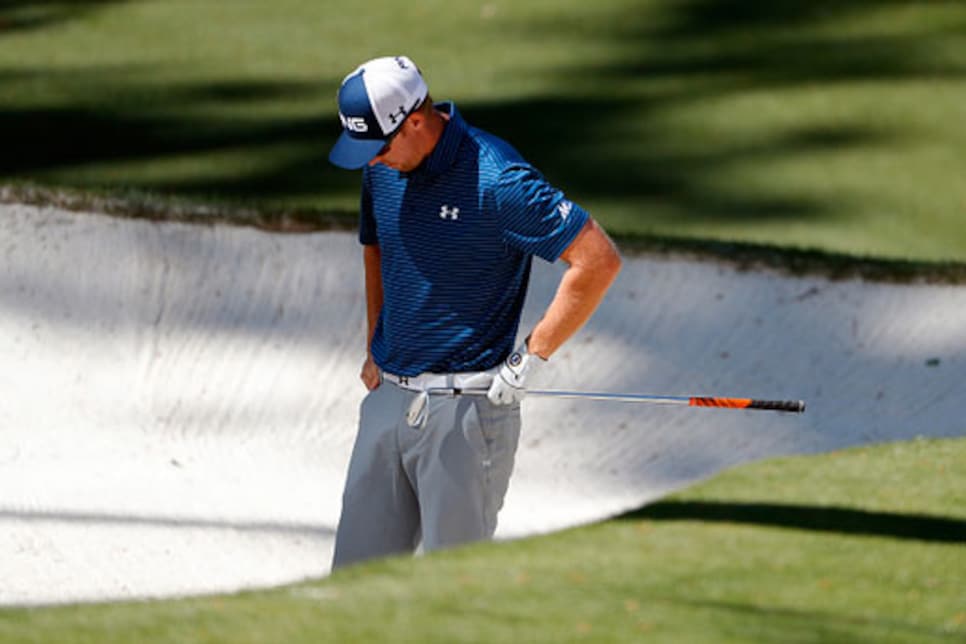 Remember Hunter Mahan? A man once thought to be America's next great golfer? A man who was America's top-ranked golfer at one point?
Well, to put it kindly, it's been a struggle of late. Mahan is currently 143rd in the Official World Golf Ranking after being ranked as high as No. 4 following a win at the 2012 Shell Houston Open. There was a bit of a lull before he captured his sixth PGA Tour title at the 2014 Barclays, but now that lull looks like a hot streak compared to his recent stretch.
Mahan has played 13 events in 2016, missing the cut in seven and finishing no higher than T-43 at the Farmers Insurance Open. That run looks like it's about to get even worse after an opening 80 at the Memorial, where he's in last place by three shots after the first round.
The AP's Doug Ferguson caught up with Mahan earlier in the week. The 34-year-old admitted he's struggling to find his swing and that life off the course has been a bit hectic with two young kids and his wife, Kandi, expecting a third next month.
"We have a lot going on," Mahan told the AP. "Mentally, you'd like to deal with one thing at a time. I think it overwhelmed me and I lost track of my swing a little bit. It feels like an avalanche, but it's just a snow flurry."
"I'm a father and a husband, and I have to be there first," he said. "It's hard to be there mentally in both places."
Always known as a great ball-striker, it's Mahan's putting that's the strong point of his game. Despite his struggles this season, he ranks 17th on tour in strokes gained: putting. Still a pupil of Sean Foley, those once sharp irons have fallen off. Mahan is a dismal 186th in strokes gained: approach-the-green.
A member of seven consecutive U.S. Ryder Cup or Presidents Cup squads, Mahan's streak of representing his country in international play figures to come to an end this year. His streak of playing in every major since the 2007 U.S. Open looks like it will be snapped even sooner. But Mahan is still grinding.
"The hard part is showing up every day with a good attitude because the bad stuff is with you," he said. "When you're playing good, the bad stuff goes away. It's like you're waterproof. And when you're playing bad, it feels like you're a sponge."
For this week, at least, it doesn't look like the bad stuff is going away just yet.