The Loop
With the sport's return to the Olympics a year away, what if playing golf in Rio turns out to be a blast?
Jim Furyk never saw himself as an Olympian. Certainly not at 46, the age he will be next August when golf returns to the Summer Games.
"I'm sure other guys feel like I do," Furyk said when I caught up with him at the WGC-Bridgestone Invitational. "I think it would be really cool to compete in the Olympics, but when they announced it [six] years ago, I thought I'd probably be retired. I never imagined it would be on my radar."
The one-year countdown started last Wednesday, with Furyk still very much on the radar. If the Olympics began last week, Furyk would be the fourth player from the United States (the maximum number that can come from one country) to qualify for the competition. He could also take heart in knowing that George Lyon, the Canadian amateur who won the gold the last time golf was an Olympic sport in 1904, was also 46.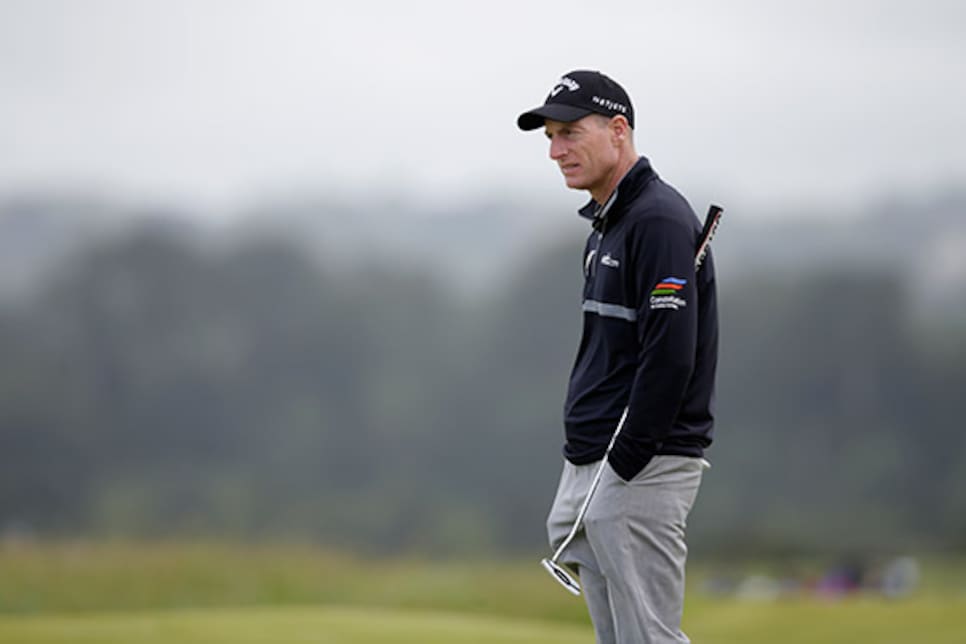 Furyk played golf younger than a man his age at Firestone Country Club, finishing T-3 in a field that included Jordan Spieth, 22, and Jason Day, 27, the Nos. 2 and 4 players in the world. Competing or even medaling in Rio would be evocative of swimmer Dara Torres making the 2008 U.S. team and winning three silver medals at 41.
While Olympic swimmers and gymnasts are considering old in their 20s, it is not unusual to see participants in their 40s and older compete in sailing, equestrian and archery. The Washington Post reported 64 of the 1,707 athletes who competed in the last three Summer Olympics were older than 40, with 23 earning medals. Golf could add to those numbers in 2016, with Thongchai Jaidee of Thailand (46), Angel Cabrera of Argentina (46), Miguel Angel Jimenez of Spain (52) and Vijay Singh of Fiji (53) all presently qualified.
On paper, Furyk would have a better chance of winning a gold medal than winning a weekly PGA Tour event. With a field size of only 60 players coming from more than 30 different countries, and with about a third of the golfers likely to be ranked higher than 150th in the world, any top player who qualifies for Rio will have fewer highly ranked rivals to beat than in a normal week.
As a hardcore sports fan, Furyk likes to watch swimming, track and field and gymnastics at the Olympics because they represent the pinnacle of those sports.
In the case of golf, the players will have played four majors before the Olympics in 2016, and will segue into the FedEx Cup Playoffs two weeks after. Furyk wonders if winning the gold would mean as much to Spieth as it did winning the Masters, or if personally it would make up for his past "Olympic" moment gone awry in the 2012 U.S. Open at the Olympic Club in San Francisco.
But the perspective Furyk has gained from watching daughter Caleigh play lacrosse and coaching son Tanner in his under-12 rec basketball team has created a different motivation.
"What would excite me as much as anything else would be to take the family to go see the Olympics," Furyk said. "Go down and spend the extra time to see other sports. To share that with kids would be best part of it all. I can't think of anything much better to do."
Except for medaling with them in the audience. Now that would be really cool.