News
Given the weather forecast for The Match, you might want to prepare for some Monday golf
Sunny skies were the backdrop for last week's TaylorMade Driving Relief charity event when Dustin Johnson and Rory McIlroy competed against Rickie Fowler and Matthew Wolff at Seminole Golf Club. The forecast, unfortunately, isn't quite as lovely for this week's charity event in South Florida, The Match: Champions for Charity.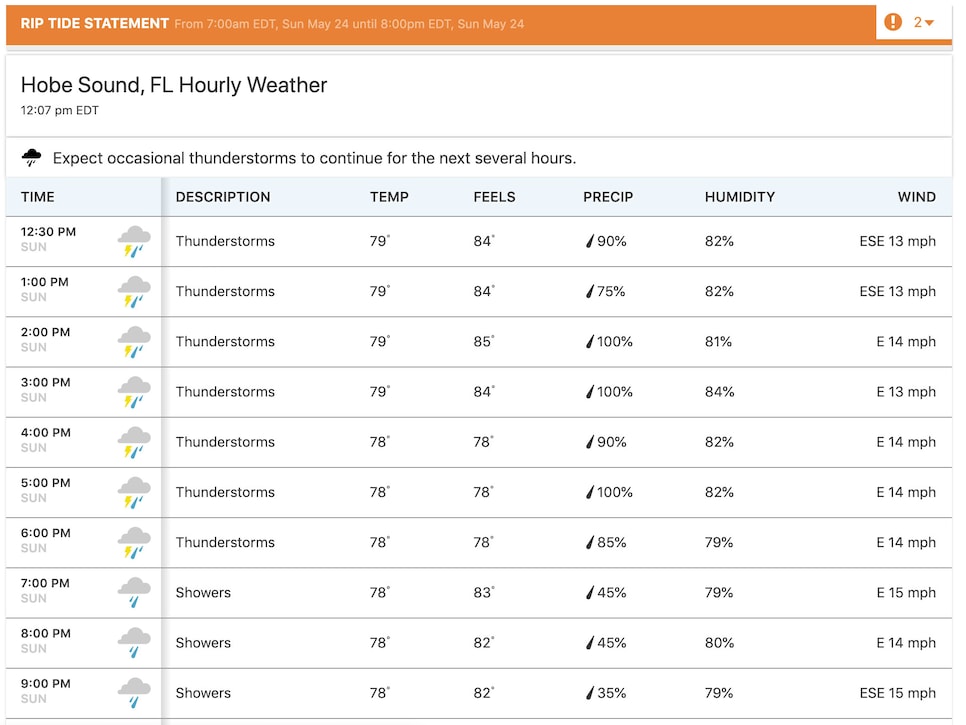 Yeah, if you've blocked out time on Sunday afternoon to watch Tiger Woods and Peyton Manning square off against Phil Mickelson and Tom Brady at Medalist Golf Club in Hobe Sound—which is scheduled to begin at 3 p.m.—you might want to have a back-up plan. That 100-percent chance of rain in the 2, 3 and 5 o'clock hours don't leave a whole lot of hope that the weather folks are just being overly cautious.
Of course, we're talking about South Florida in late May, where afternoon rain is a fact of life. So naturally the organizers of the charity event, which is looking to raise as much as $10 million for COVID-19 relief efforts, have some provisions in place for bad weather.
According to PGATour.com, if The Match is suspended due to adverse weather and cannot resume before the end of Sunday, it will carry over into Monday and pick back up at a time to be announced. While this provision doesn't specify that if the whole event is washed out on Sunday that it moves to Monday, that seems like a reasonable assumption given the Memorial Day weekend and all the planning that has gone into this event that, again, hopes to raise millions for COVID-19 relief efforts.
So … you just might want to keep your Monday open. However, you might also want to look at this.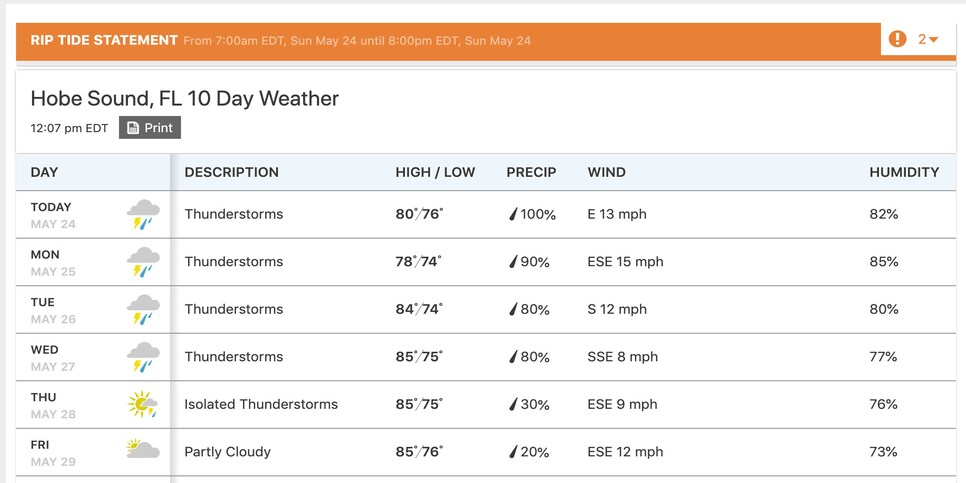 Think they'd hang around until Thursday?