The Loop
What do the Rose Bowl and Augusta National have in common? Hint: It's not Georgia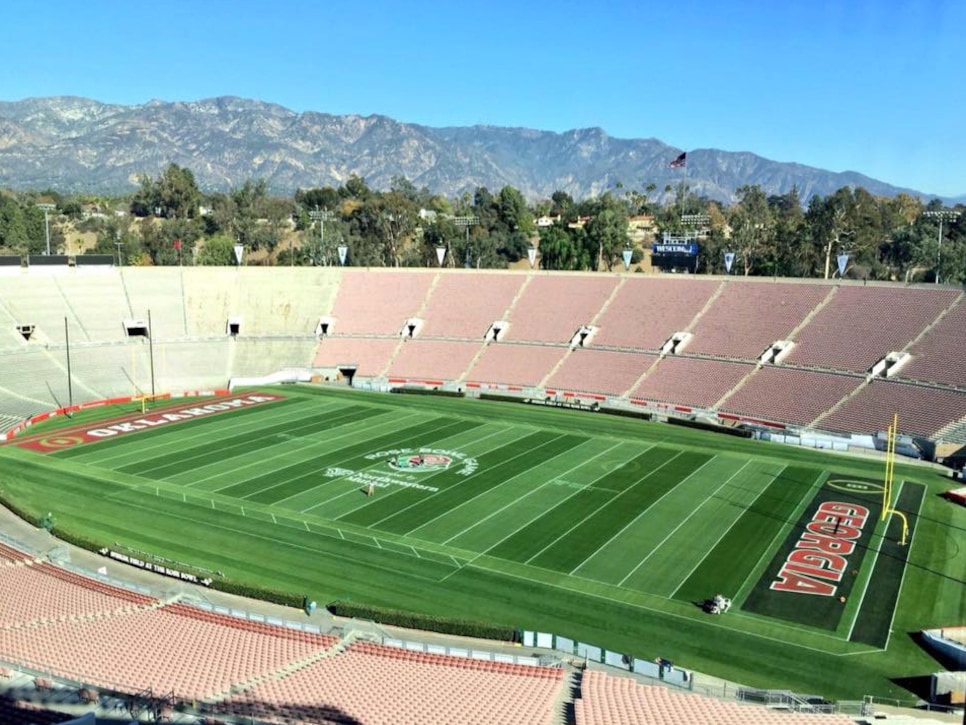 The ritual comparisons of the Rose Bowl turf to Augusta National's pristine fairways and greens arrived on cue via Twitter on New Year's Day.
Perhaps ESPN's occasional Masters promos during the game help summon the imagery. But more than that, for the game, the Rose Bowl rolls out the green carpet. Literally.
UCLA plays its home football games at the Rose Bowl, and once its home schedule has been completed, this year on Nov. 24, the field is re-sodded for the Rose Bowl game. Hence it's perfect.
It gets its sod from West Coast Turf and it's grown in Palm Desert, Calif. West Coast Turf harvested the grass on Nov. 29 and began installing it the following day.
West Coast Turf offered this on its Facebook page: "Did you know the #rosebowl uses a growth blanket to create a greenhouse effect for the grass? The high tech fibers trap the sun under the surface to create a 10-20 degree temperature increase, encouraging faster growth!"
Incidentally, Brookside Golf Club, a 36-hole public facility, is adjacent to the Rose Bowl and is used for parking at UCLA games and for the Rose Bowl game.
It does not evoke comparisons to Augusta National.