The Loop
What did 17-year-old Lydia Ko do with that $1.5 million payday? Apparently, not much
Lydia Ko's win at the CME Group Tour Championship in November netted the 17-year-old phenom the biggest payday ($1.5 million) in this history of women's golf. But if you were expecting a big shopping spree to follow, think again.
"I got myself some accessories and my mom got to buy a bag she wanted," Ko said in a teleconference with reporters ahead of the Pure Silk Bahamas LPGA Classic. "You get $1.5 million in a week, it doesn't mean you spend it the day after, so yeah, we haven't done much with it. . . . The biggest present for me was just being able to go back home and chill out with my friends."
In fact, Ko said she did more chilling out this off-season than ever before. That made her a bit nervous heading into the LPGA Tour's season-opening event, but a phone call to her sports psychologist settled her down and Ko finished T-2.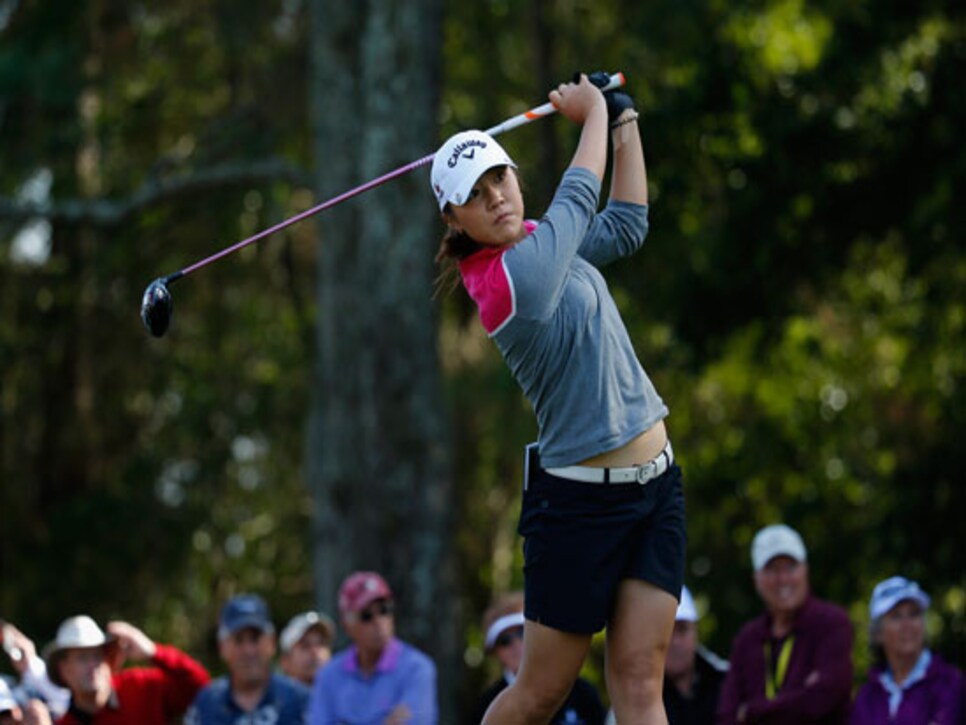 Not that the even-keeled Ko ever needs much settling down. An unusually mature temperament on and off the course has certainly played a role in why she just became the youngest golfer ever -- male or female -- to be ranked No. 1 in the world. And it doesn't seem like the top spot is going to change anything.
"It's obviously a huge honor to be in that ranking position," Ko said. "I'm very proud, but at the same time, I've tried to just block it out and be just another golfer on the course and enjoy my time out here."
But with five LPGA Tour wins before turning 18, Ko is certainly not just another golfer. And now, "Everything looks a little larger," thanks to a switch from glasses to contact lenses -- a scary thought for her opponents.
But if Ko didn't seem overly excited about all the money she's already won or her new ranking, that changed when she discussed this tweet she got on Sunday from a fellow New Zealand teen, Lorde:
@Lko424 congratulations chick, so proud!!! ⛳ᅬ😊
"I was like, 'oh, my God,' I thought, 'oh, my God,' because I'm a huge fan of hers," Ko said. "For somebody of that status to give me a tweet like that, that was pretty awesome."