The Loop
What could be in store for Tiger's swing
Tiger Woods' fast start in the Barclays may have helped at least briefly quell some of criticism about the state of his game, but it also raised further questions about the direction he might take with his golf swing.
What we do know is that Woods has been working since the PGA Championship with Sean Foley, one of Golf Digest's Top 20 Teachers Under 40 and someone whose core teaching principles resemble at least a few of those taught by Andy Plummer and Mike Bennett, founders of the Stack & Tilt method.
"There are some parts of it that do look like it," Woods told reporters at Ridgewood CC when asked about Foley's methodology compared to Stack & Tilt. "But there are other parts that are very, very different."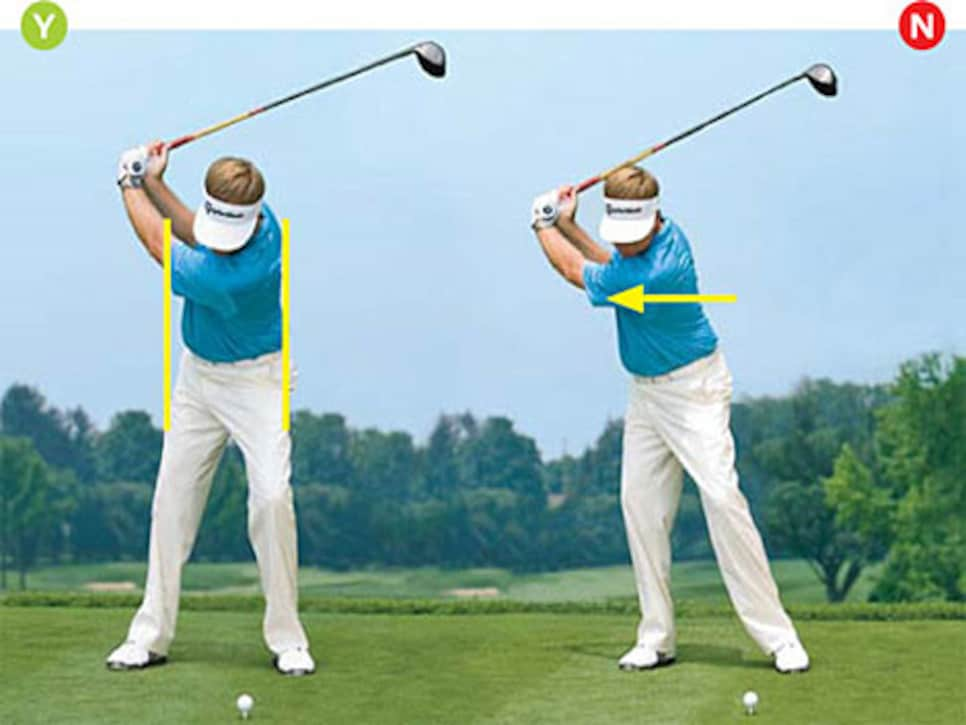 Among the similarities is in how both Foley and Plummer-Bennett are opposed to movement off the ball during the backswing -- Stack & Tilt stresses never shifting any weight to the back foot, whereas Foley is trying to limit Woods' head movement to his right. That move off the ball is a habit Woods acknowledges first developing as a junior.
One of Foley's prescribed fixes was a drill Woods was seen doing during the PGA in which he'd hit balls with either a hand or club held off the right side of his head to limit movement.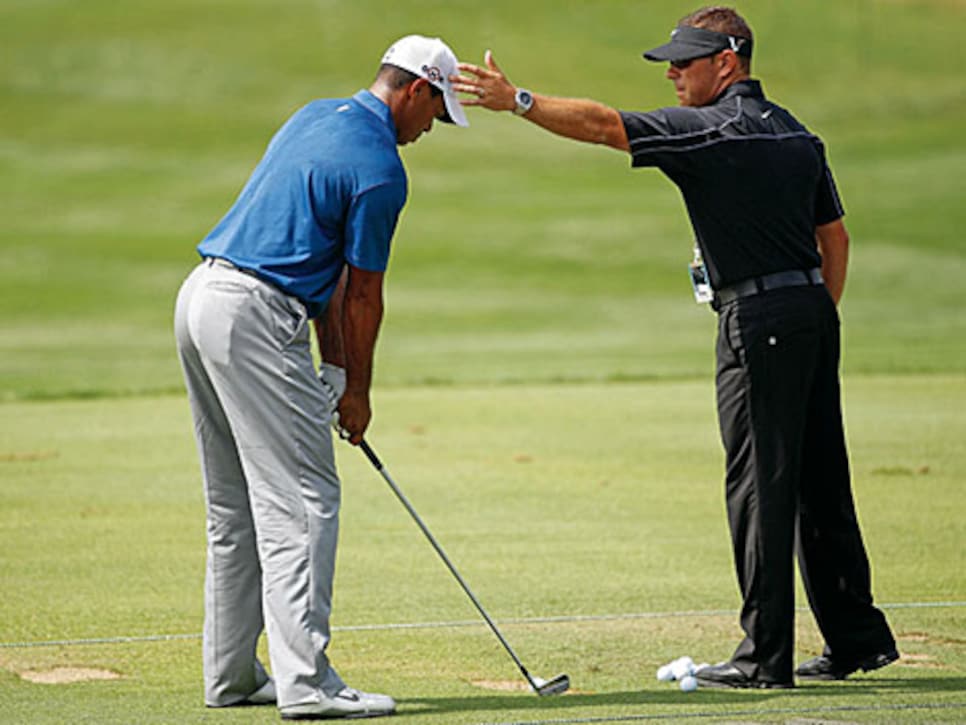 The more direct similarity may be in how both Foley and Plummer-Bennett view the downswing. With both, players are encouraged to feel as if they're launching themselves off the ground. They believe that as with other sports power comes from leveraging your body against the resistance of the ground.
For more on Stack & Tilt, check out this video hosted by Golf Digest Senior Editor of Instruction Peter Morrice, who co-wrote "The Stack and Tilt Swing" with Plummer and Bennett:
*And make sure you check out this video Golf Digest Senior Editor Peter Finch did on his experience learning Stack & Tilt.
What do you think? Is Foley riding Stack & Tilt's coattails? Let us know in the comments below.
(Photos by Chris Stanford and Getty Images)