The Loop
What Barack Obama and Donald Trump really* talked about in the Oval Office (*-not really)
On Thursday, President Barack Obama met with President-elect Donald Trump in the Oval Office. By all accounts, the 90-minute meeting was cordial and productive as the two discussed the upcoming transition, the status of certain policies, and their golf games. OK, so we don't know if golf came up in the meeting, but we do know both men are avid golfers. And when you keep that in mind, these photos of them talking take on an entirely different meaning. With that said, here's the conversation we imagined the two most powerful golfers in the world having at the White House.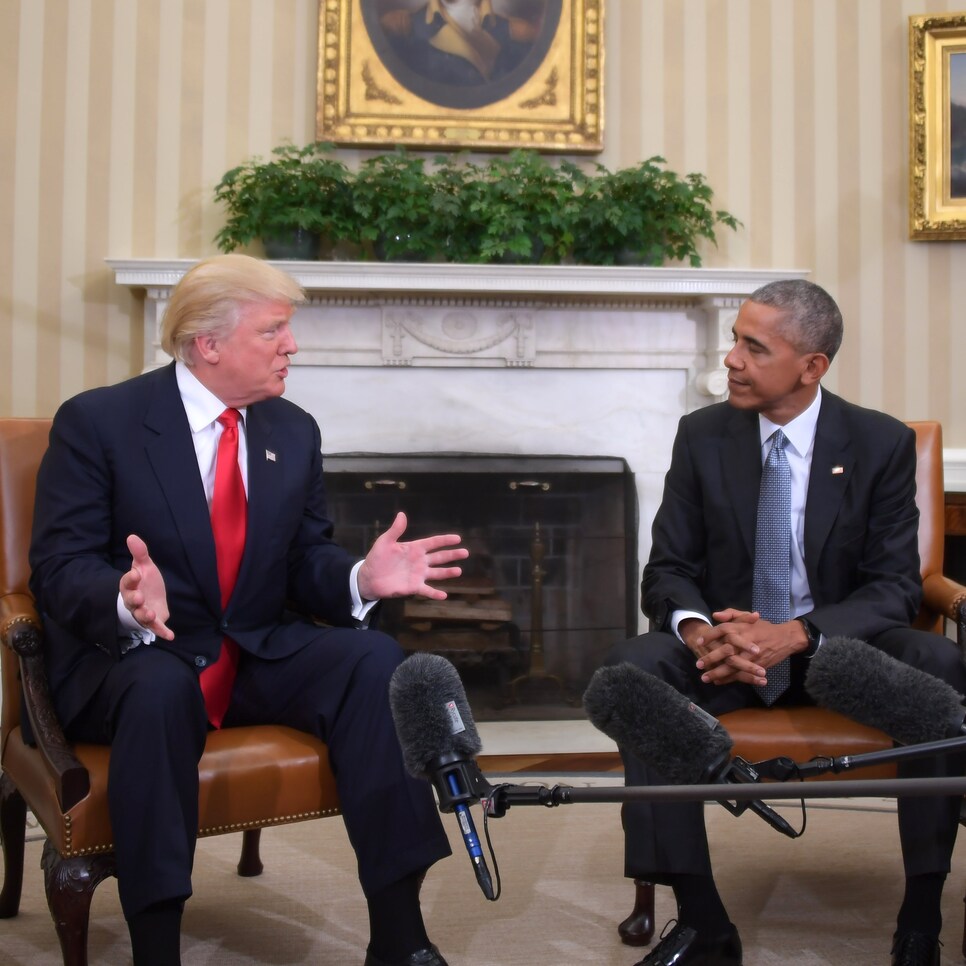 "What's your opinion on gimmes, Mr. President? I usually scoop up putts that are this long."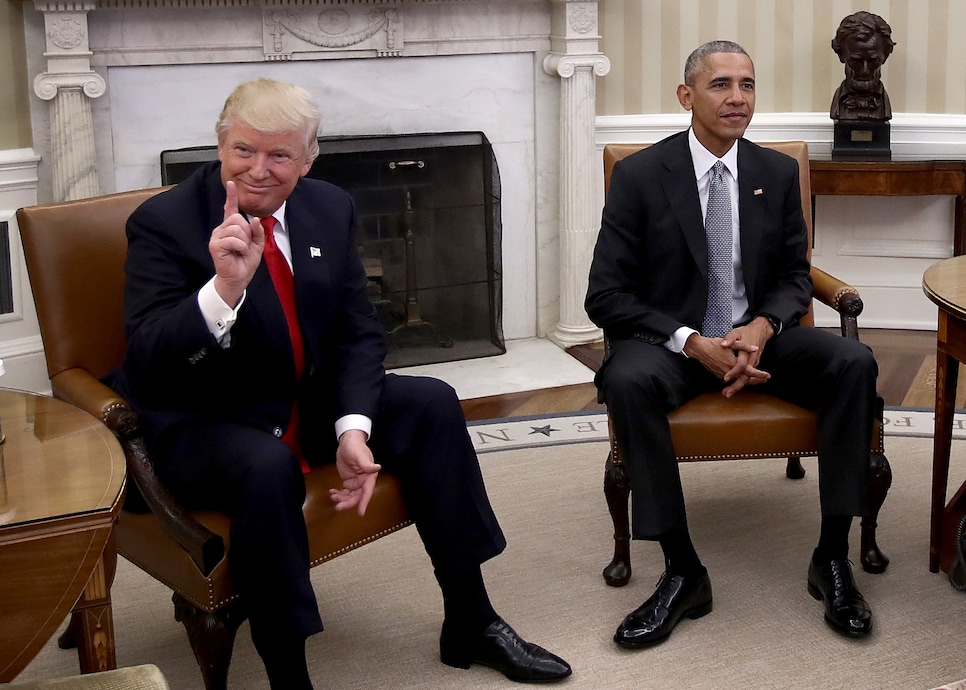 "We couldn't find my ball anywhere! And then, I checked in the hole. Yep. It was a hole-in-one!"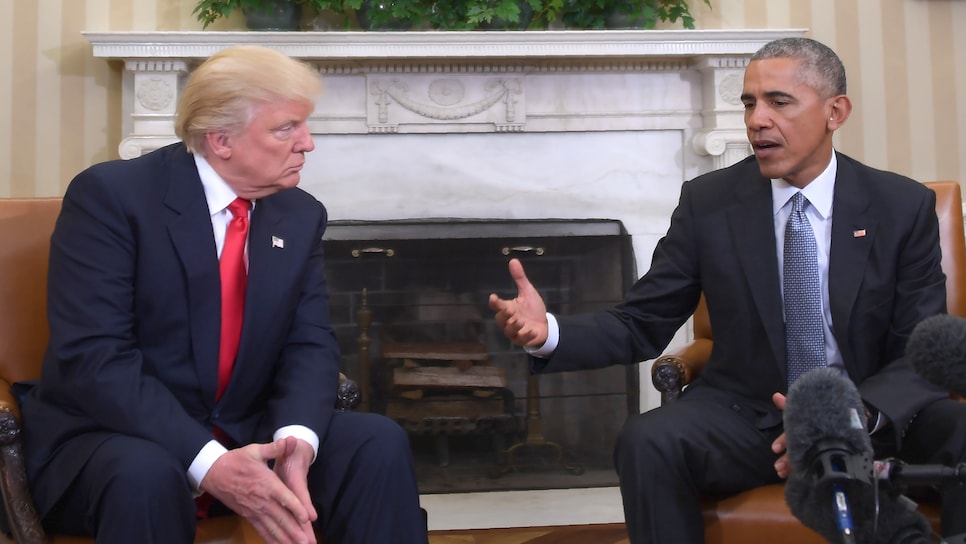 "I tell you, Donald, I'd be lost without my 4-hybrid."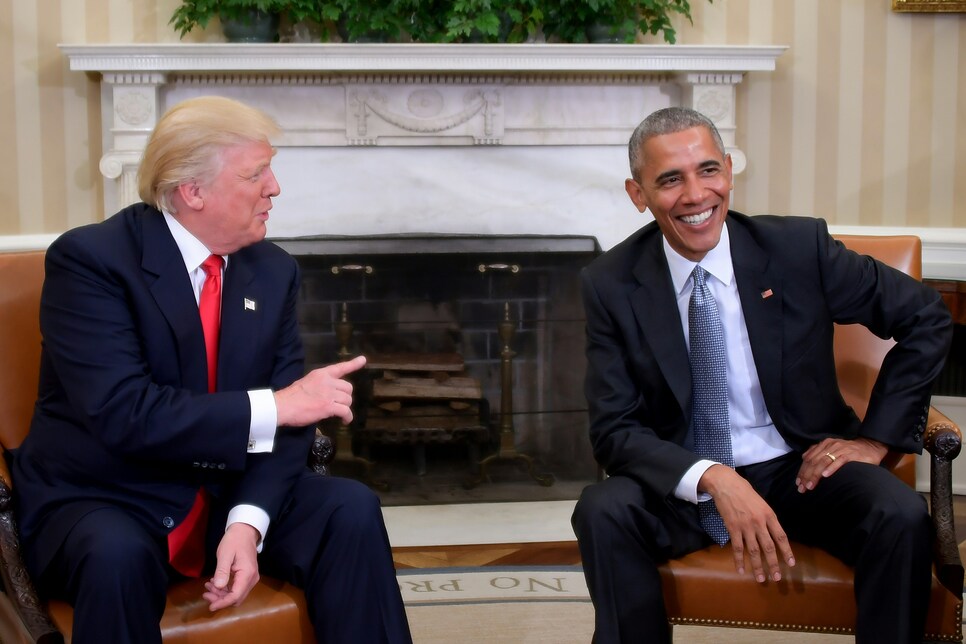 "It's called Trump National. And I guarantee, you'll love it, if you fly out there. Will you still have your own plane?"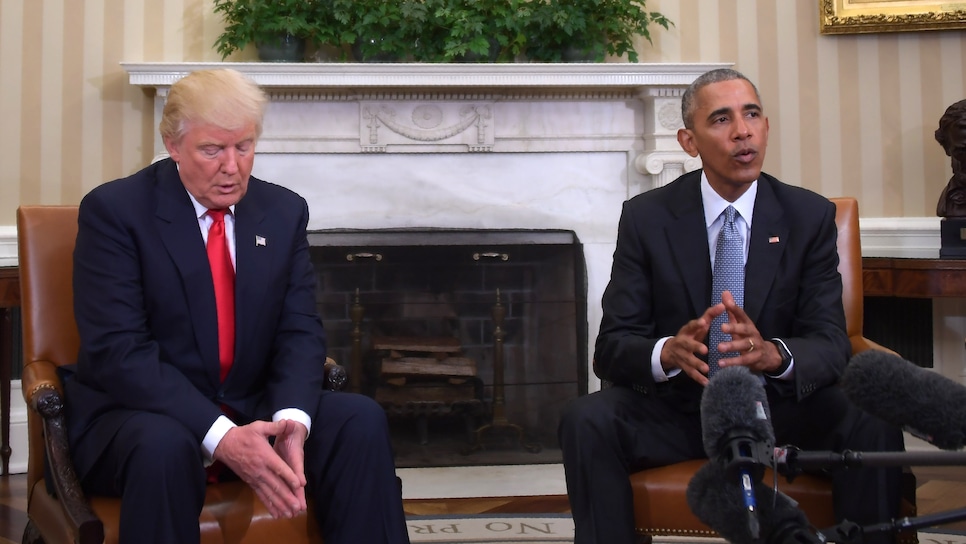 I hope it takes him less time to hit the ball than it does to get to the point. . .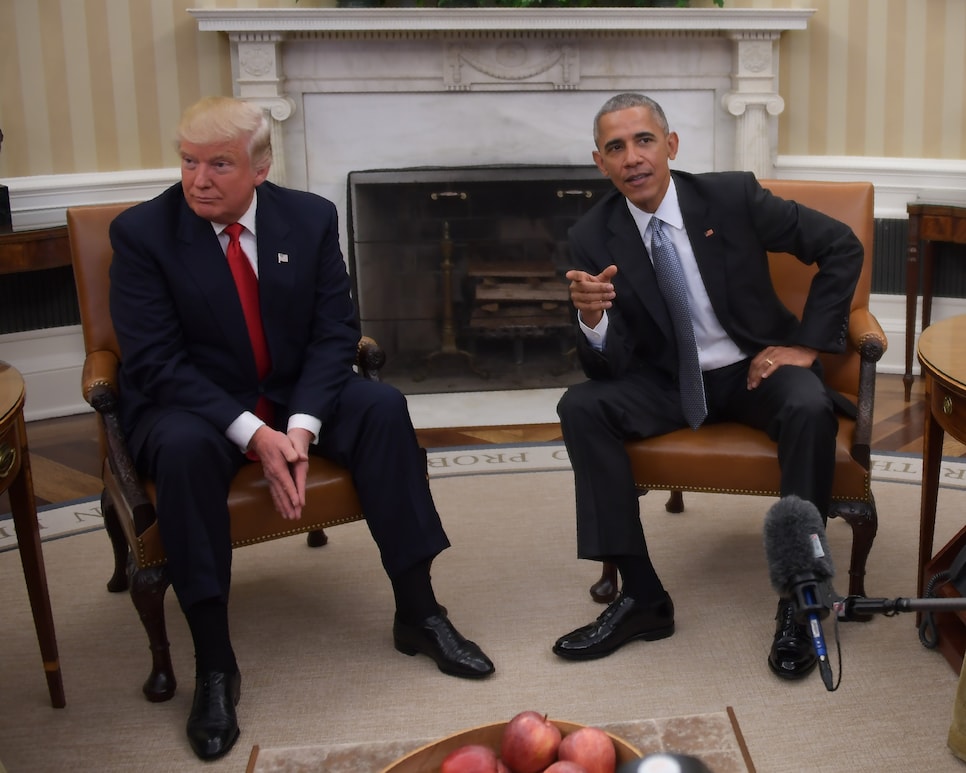 "If you think I play a lot of golf now, just wait until my second term is up."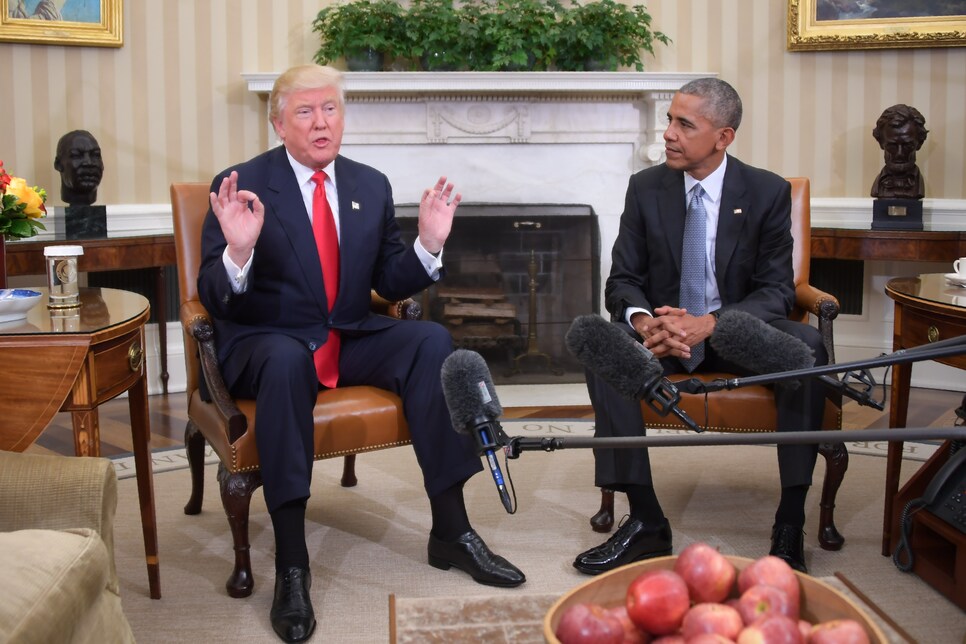 "Those are some great apples, but wait until you try the ones at Mar-a-Lago. They're HUGE, and they're tremendous."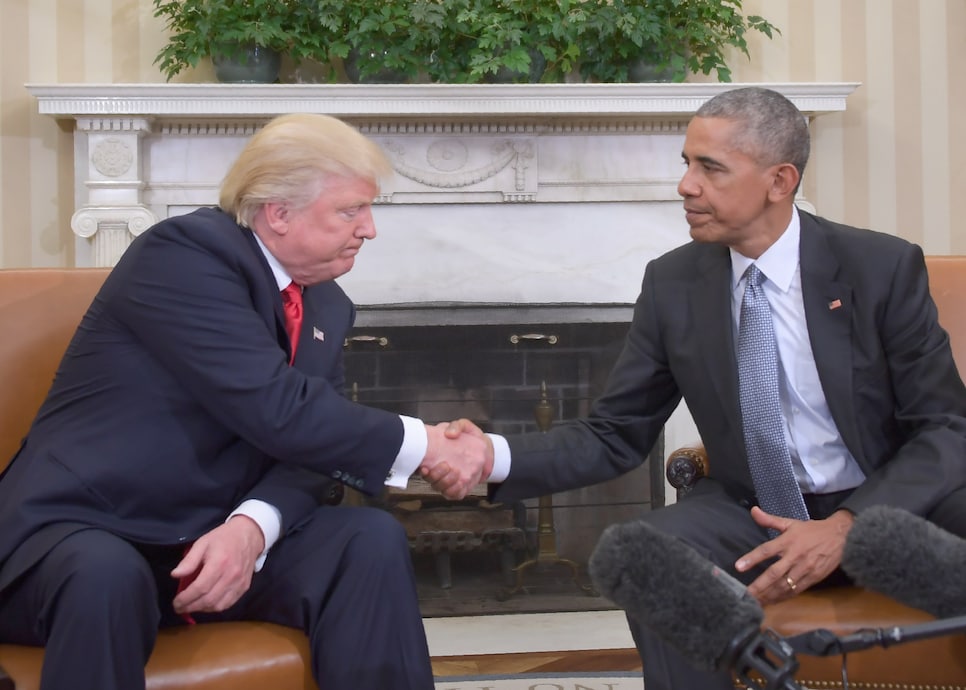 "Fine, you've got a deal, Mr. President. Five shots a side."