What Augusta Teaches You About Your Course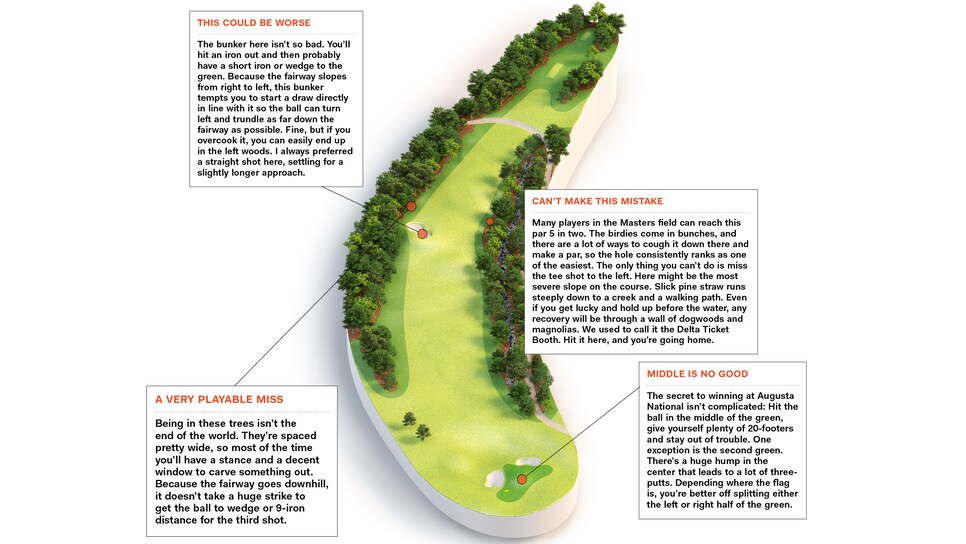 Illustration by Chris O'Riley
On most courses, there are only five or six shots where you need to really pay attention and play conservative. In these volatile little spots a certain mistake will result in a big number. Add to this maybe three or four treacherous pin locations each day. So, over 18 holes, you might need to protect yourself only about 10 times. This is pretty clean golf, of course. On wild days we all encounter a few more of these "special moments."
But the truth is, not many more. Strong, fair golf courses have only so many highly penal areas. By my accounting, Augusta National has six shots you can't take off. The tee shot on the par-5 second hole (illustrated above), the second shot on No. 11, the tee shot on No. 12, the tee shot and approach on No. 13, and the approach on No. 15. Miss almost anywhere else out there, and you can recover. I bet your course is the same way. —With Max Adler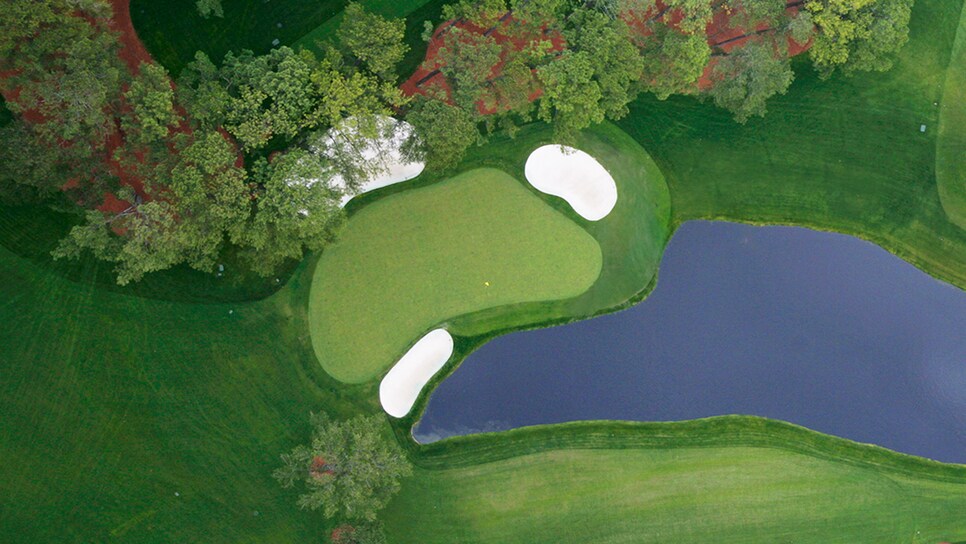 NO. 16 NOT SO BAD
The 16th hole isn't on my list of do-or-die shots at Augusta. I always felt very comfortable there. Front-right and back-right are tough hole locations, but with the deep green you can take enough club so the water isn't really in play. In all my years, I don't think I ever hit one in the pond.