News
Why aren't there more golfers on Forbes' Highest-Paid Athletes list? An explanation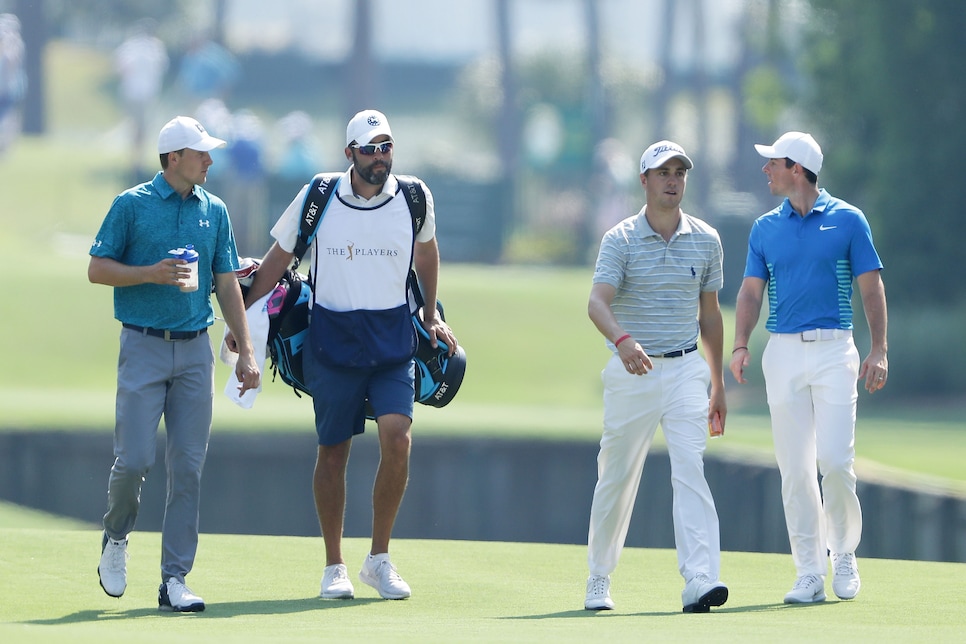 Richard Heathcote/Getty Images
Forbes' annual list of the World's Highest-Paid Athletes came out earlier this week, and looking at it through a golf prism, it's a classic glass half full-or-half-empty situation.
On the one hand, it's discouraging. There aren't any golfers in the top 10 of the ranking for the first time in a while—there was one last year and two every year before that spanning back to 2012. Rory McIlroy, who ranked tied for sixth in 2017, is down to 26th, while the two highest-earning golfers—Tiger Woods and Phil Mickelson—double as the two oldest on the list.
But I'm not buying the pessimism. Yes, there are few red flags worth noting, but they're far outnumbered by a series of positive factors that point to the game's overall health.
The first—and arguably most important—takeaway from the list is that professional golfers are still incredible valuable pitch men for companies. That Tiger can finish as high as 12th despite charting a minuscule $1.3 million in on-course earnings last year is testament to that. In all, four of the five golfers on the list are among the 11 highest earners for endorsements.
Could other sports eat into this margin in the future? I'm not so sure. The sports-endorsement economy isn't much of a zero-sum game, and even if we suppose it is, golf is uniquely situated to benefit. As independent contractors, players avoid any negative baggage that may come with their team. The game typically produces characters that can entice more cautious brands who may have been hesitant about aligning themselves with a personality. Golfers' careers also last an extraordinarily long time compared to other athletes, which means they can pick up lots of endorsements along the way.
All of which leads us nicely to our next point. The game has transitioned out of the Tiger Woods Era into what is, basically, the post-Tiger Woods Era. There is no one star propping up the game anymore; there are lots of young players emerging, and that shows. Jordan Spieth is second-youngest athlete overall on the list, Justin Thomas the eighth-youngest, and Rory McIlroy 39th (and is still only 29 years old).
Whereas the very best athletes in other sports have, say, a 10-year window to make their money, the Spieths, Thomases and McIlroys are already on this list and could probably be there for another 20 years. As they become more established to the greater sports fandom, their earning potential will only increase.
In some ways, it's a minor miracle that there are any golfers on this list: All five golfers finished in the bottom 20 for salary (a.k.a. on-course earnings). And this isn't likely to change; even as purses for professional golf tournaments have grown exponentially in the last two decades, they'll never allow a player to reap the same eight-figure salaries as team sports. Relative to other athletes on the list, the way golfers make their money is more akin to the way Olympic athletes do rather than, say, a basketball player on a max deal.
It's a credit to the golf industry at large that golfers can draw income in so many different but related ways, but purse sizes are still the key factor preventing more golfers from landing on this list. If purse sizes did start to grow at the same rates as they had been in the late 1990s/early 2000s, the number of golfers among sports' highest earners would increase, too. It's not implausible for this to happen if another Tiger-like standard bearer emerged in the game. Even without something that significant, if you compare golf purses at majors to the amounts winner's earn tennis' major championships make, golf potentially still has room to grow.