The Loop
'What are you doing,' Tiger, 'why are you playing?'
Two holes on Friday were a microcosm of Tiger Woods' season, a combination of poor golf and pain that seemed to confirm what many thought at the outset of the PGA Championship. Why was he even here?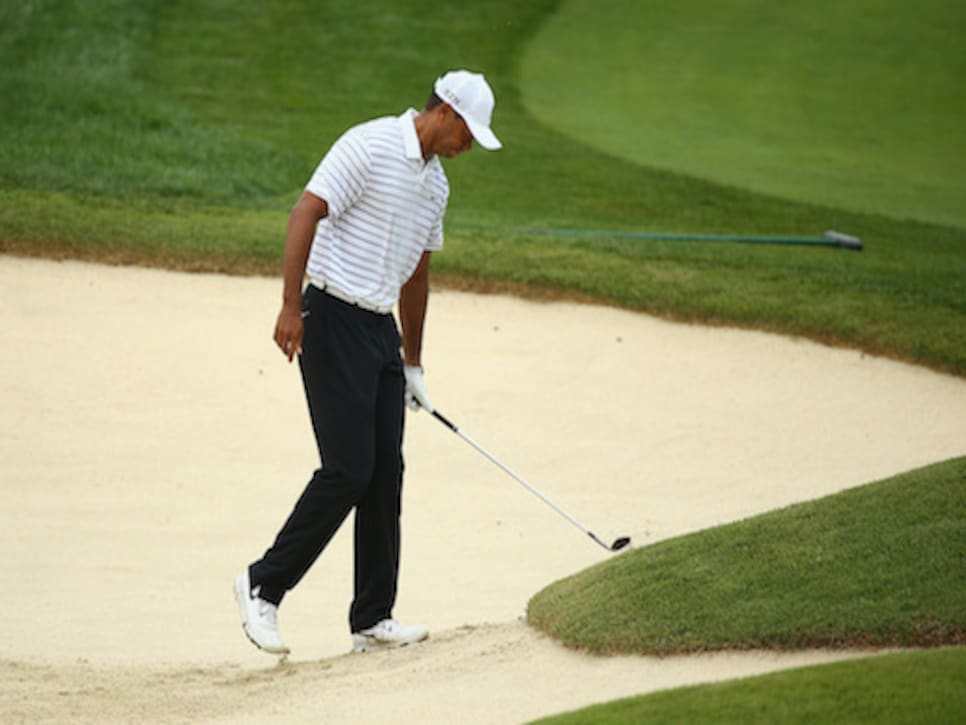 CBS' Gary McCord, on TNT's telecast, was asking just that after Woods seemed to wince on his tee shot on the seventh hole of the second round on the heels of a double-bogey he made at the sixth at Valhalla.
"You're to the point now, what are you doing, why are you playing?" McCord said. "He's trying to prove to Tom [Watson, U.S. Ryder Cup captain], I guess, that he's not hurt. But to me he looks like he's hurt. He can't quite get in the FedEx Cup [playoffs] this year. So I don't really know why he's doing this at this point. I can't find one reason why he's playing."
Watson has had his job made increasingly problematic by injuries to prominent American player Jason Dufner and Matt Kuchar, both of whom withdrew on Thursday, and by Tiger Woods' injuries and performances.
"Is he good enough to be on the U.S. side?" TNT's Ernie Johnson asked Watson on Friday.
"Tiger is coming back from injury," Watson said. "His playing performance is not very good right now. But he's Tiger Woods."
Well, the golf world is saying collectively, he used to be.