The Loop
What a golf company's IPO says about the state of the golf industry
ClubCorp, the largest owner and operator of private golf clubs in the United States, has gone public. Owned by KSL Capital Partners, LLC since 2006, the Dallas-based company filed for an Initial Public Offering in July of this year, hoping to raise over $300 million in order to reduce debts. ClubCorp owns golf and country clubs, city clubs, business clubs and social clubs, bringing the grand total of its operations upwards of 150. What kind of long-term effects might ClubCorp's financial struggles and the decision to go public have on the golf industry? The answer is complicated. According to Casey Alexander, Director of Equity Research at Gilford Securities, the fact that ClubCorp (listed as MYCC on the New York Stock Exchange) is now a publicly traded company will probably go unnoticed by the average golfer. Everyday operations at Firestone CC, Las Colinas CC, Quail Hollow CC, or any club on the company's registry probably won't change much in the immediate future. But for the golf industry as a whole -- particularly the golf and country club management business -- expect ClubCorp's IPO may be a sign of things to come.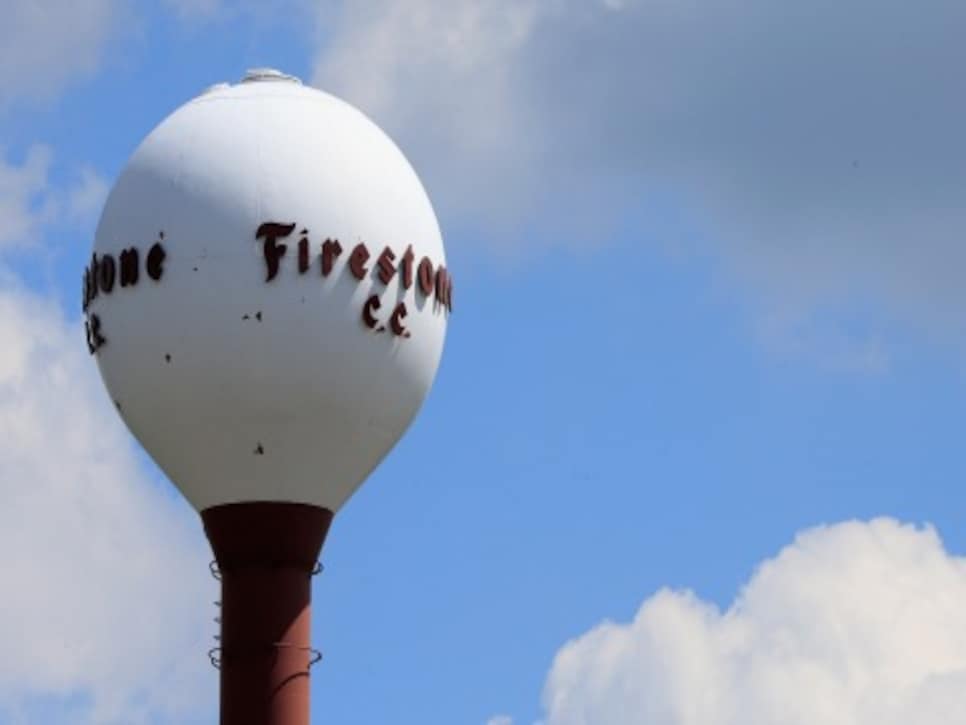 "The further out you look, the more likely it is for a model like this to become the norm," said Alexander of ClubCorp's strategy. "The country club model itself has to change. Outside of the top clubs, which have guys on a waiting list, you need a greater and more flexible flow of people going through the property than the current model can stand." A major advantage of the ClubCorp model is that when a golfer joins a ClubCorp property in a particular city, he will get rights to other ClubCorp courses in that area. Because privileges aren't limited to one course, the price for a membership covers more amenities than an initiation fee at a typical club. But not every club can afford to mimic ClubCorp's management model.
Related: Money Clip: Open Invitation "ClubCorp is unique because they had the capital to take advantage of the problems that many courses were having and buy them at bargain prices," adds Alexander. "Right now, the ClubCorps are reveling in the agony of others. To get greater competition from corporate elements, there needs to be more of a bull market in golf course properties that drives other operators into the business. It's all about where capital gets its best use, and in general, that's not in the golf business right now." While the details of ClubCorp's debt are somewhat vague (though a portion probably results from the overall stagnancy of the golf industry), one thing is for sure: ClubCorp needed to raise at least $160 million in net proceeds in order to pay a bond redemption. The initial price range for a share of ClubCorp ($16-$18) did not spark the demand expected, so the company was forced to sell more shares at a lower price ($14) in order to acquire the capital needed. ClubCorp has a lot of assets, but the company has not shown significant profit growth, and thus its stock is not an enticing buy. According to Francis Gaskins, Director of Research for Equities.com, ClubCorp's top-line revenue has only grown four to five percent in the last few years, which is more of an indicator of increased prices rather than the type of growth that excites investors.
Related: What does a resurgent market mean to golfers? Until we see another golf boom, or evidence that people are playing more rounds of golf and thus are more likely to join a club, don't expect the rise of more companies like ClubCorp. On the surface, ClubCorp's IPO may seem like a strategic, progressive move, but in reality it's nothing more than an opportunity to balance the budget of a company hurt by the recession and a sluggish golf industry.