The Loop
Whales, Ducks and Bears: A Wild Week In Golf
First, a golfer saves a whale, George Costanza-style: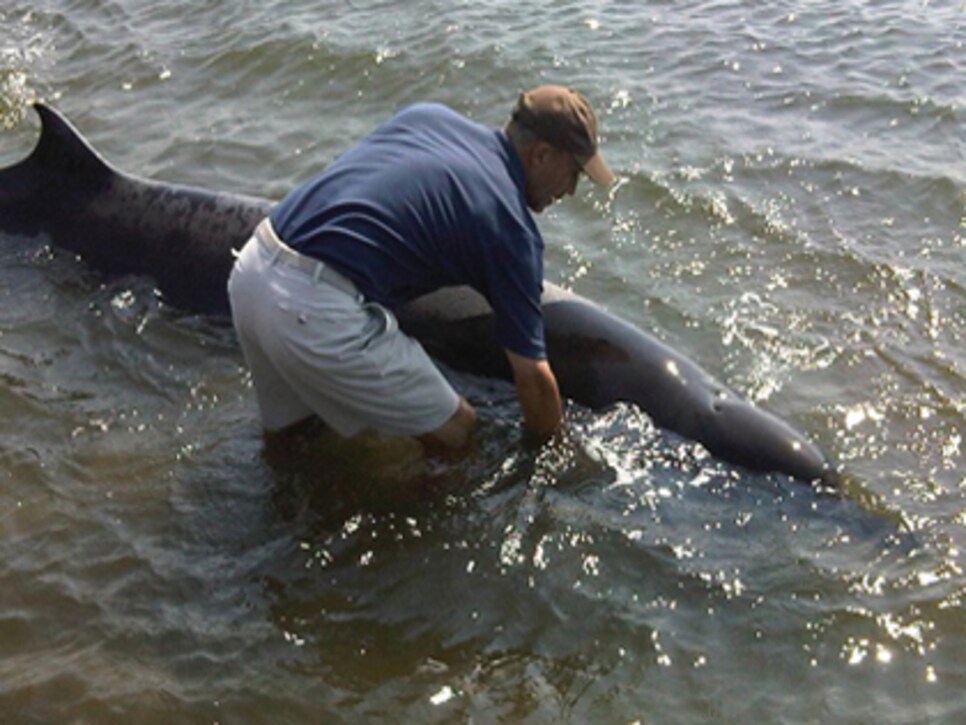 Then I get word of big Leonard Davis, offensive lineman for the Dallas Cowboys, who came to the rescue of some little ducks that couldn't get out of a bunker. (We've all been there.) Here's a link to the video of Davis, the 6-foot, 8-inch, 350-pound forklift to a fluffy pack of stranded ducklings: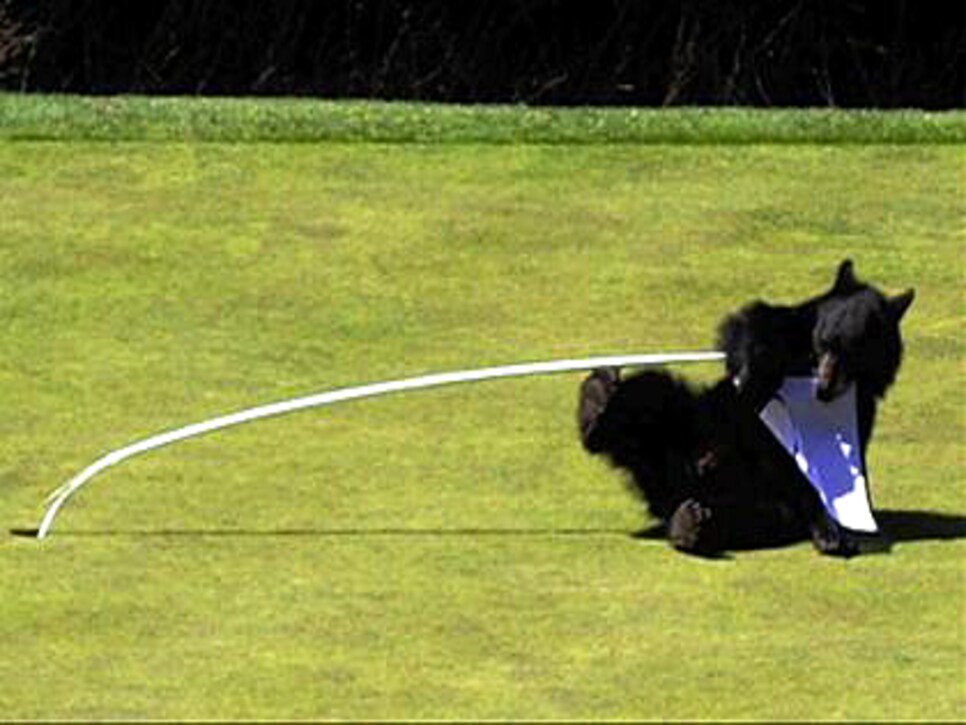 Would you believe the type of whale that Gibson saved was a Gervais' beaked whale, AND the publicist for the Fairmont who's quoted in the story about the bear cubs is Lynn Gervais?
Like I said--a wild week in golf. Let's just hope we don't get word of a Tiger escaping from his cage.