The Loop
Westwood takes another close call in stride
GULLANE, Scotland -- Lee Westwood wrapped up one final interview, signed a few autographs and walked off Muirfield's grounds smiling with his arm around his 12-year-old son, Sam. If he wasn't in as good a mood as he portrayed, this was his best performance of the week. It's not that his T-3 at the Open Championship was bad, but for a man with eight finishes at least as good in golf's four biggest events over the past five years, it's the kind of redundant result likely to evoke a different set of emotions: Disappointment. Frustration. Sadness.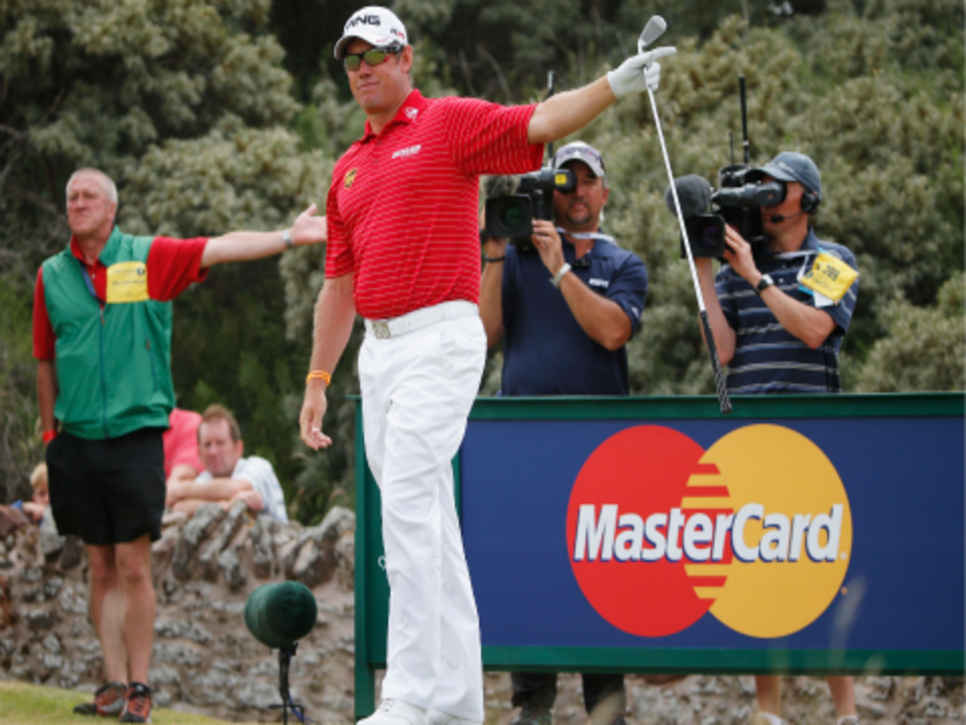 But not for Westwood, who answered all the inevitable questions about coming up short once again with ease, blamed no one but himself and seemed relieved that the day's main story was more about someone else beating him than him beating himself. Then again, maybe he's just used to playing the part. "I said in the press center last night, sometimes you play well and somebody plays a bit better, and sometimes you play poorly," said Westwood, who shot a final-round 75. "I didn't really do either today and Phil (Mickelson) obviously played well.  "He shot the round of the day...and birdied four out of six. That's a pretty special finish in a major championship."
Related: Sunday at the British Open, as told by GIFs Westwood's finish, on the other hand, was not very special. Just a day after playing beautifully and beating playing partner Tiger Woods head-to-head to earn a two-shot lead, he spent much of the final round scrambling from Muirfield's high hay and deep pot bunkers.  Whereas putting under pressure has been his Achilles heel throughout the years, it was shaky ball-striking that hurt the former No. 1 player in the world the most, in particular on holes 7-9. Westwood went bogey-bogey-par during that stretch which he pinpoints as the point he let the tournament get away. He was still tied for the lead after 12 holes, but played the final six holes in six shots worse than Mickelson. To Westwood's credit, he doesn't have a Jean Van de Velde collapse in his past haunting him. Or even a Phil Mickelson moment like the one Lefty experienced at the 2006 U.S. Open at Winged Foot. But someone has always played a bit better than him in major championships and the two times he's held 54-hole leads, that someone has been Mickelson, who also shot five under on Sunday at the 2010 Masters to vault ahead of Westwood.
Related: Swing Sequence: Lee Westwood Still, the 40-year-old Westwood, who recently turned to Sean Foley for help, seemed pleased with his week in Scotland. "I don't really get disappointed with golf anymore," Westwood said, before adding: "You can't not take positives from finishing top three in a major." Perhaps, but T-3s don't take your name out of the "Who's the best player without a major?" conversation. Adam Scott and Justin Rose took themselves out of that conversation in the year's first two majors, but while Westwood seemed poised to join them, he'll have to wait for another opportunity.  Based on his track record of close calls, though, that chance should come. When it does, Westwood hopes to take on a different role.  Follow @AlexMyers3