The Loop
Rested Westwood says he is ready to play
NEWPORT, Wales -- Europe's top player, Lee Westwood, put to rest any doubts about his preparedness for this week's Ryder Cup, even if it means playing less than a full slate. The No. 3 player in the world said Thursday he is sufficiently rehabilitated after being sidelined since August with a calf injury.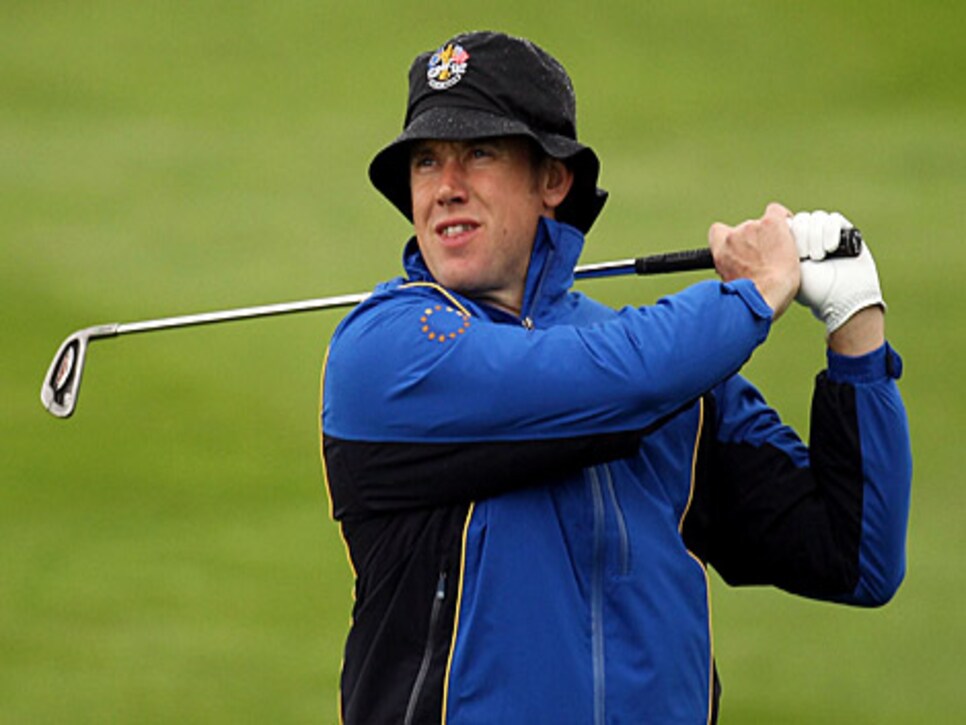 "I don't have too many concerns.  I don't have concern with the competitive edge," Westwood said. "I've played well in the practice rounds, and I don't see how that's going to change in the competitive rounds. And when the match itself starts, I think I'll be up for it even more. It's a very difficult golf course to come back to.  It's very heavy underfoot, and it's quite hilly in places, and there's quite a lot of slopes, steep slopes to walk up to; 36 holes a day, ideally I would have liked to have broke myself in gently in a tournament with 18 holes a day, but that wasn't possible. ... But I wouldn't be here if I don't think I could play five matches."
Westwood, who still is receiving treatment for a half-hour before and after he plays or practices, doesn't believe that will be necessary, however. "I think we've got a strong enough team in depth that we, you know, can rest players. Maybe the plan would be to rest players. As much as I hate to admit it, I'm not as young as I used to be where I could play five in a week as easily.  There's a few more miles in my legs, and maybe the best way to get maximum out of me is to play me in four, I don't know, or whatever Monty sees fit."