The Loop
Westchester golf course adds really cool floating 19th hole "to settle your bets"
Your match just ended all square after 18 holes. In most cases, your next move of heading to the 19th hole would mean going to the clubhouse bar. Never a bad plan.
But what if your course actually had a 19th hole? And what if that 19th hole involved a floating green?
Westchester Magazine has the story on this cool concept recently introduced by GlenArbor Golf Club in Bedford Hills, N.Y. Following their rounds, golfers there can hit a shot from near the clubhouse patio onto a green in the middle of a lake.
"It's the coolest shot in golf," GlenArbor head professional Brian Crowell told Westchester. "It's the perfect way to settle your bets -- or make a few more -- at the end of your round."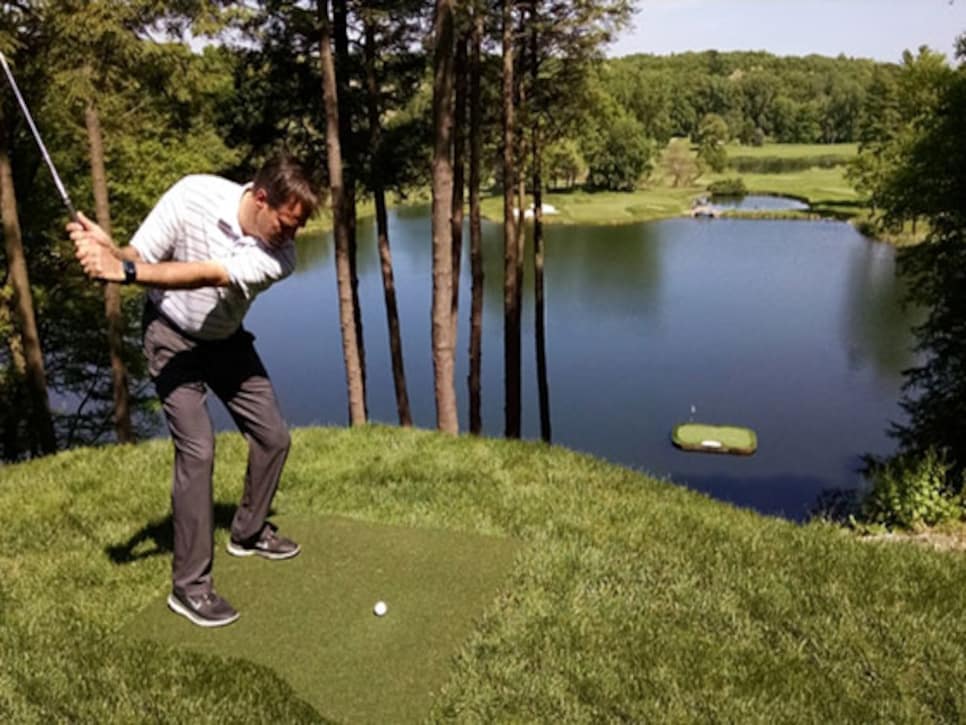 Nineteenth holes are becoming more common, but having a floating green is unique. The idea was the brainchild of Crowell and Michael Lehrer, owner of Home Green Advantage in Armonk.
GlenArbor's 19th is a 14-by-21-foot green that's a replica of the club's 14th green. The shot is 80 yards long, but it plays about 60 with the elevation drop and there are three different pin placements. No, you don't take a boat out there to putt out, but the tee shot alone is fun enough.
"There's also nothing more satisfying than watching your opponent's ball splash into the lake after yours lands safely on the green," Crowell said.
Well, that and knowing golf's traditional 19th hole -- let's call it the 20th in this case -- is just a few steps away.