The Loop
West Coast Swing to look different in 2010
The 2010 PGA Tour schedule hasn't officially been released but with the Winter Olympics in the network mix, there has been some shifting of events on the West Coast that will benefit the AT&T Pebble Beach National Pro-Am and make the transition for big name players trying to get to Miami for the WGC-CA Championship more amenable to their schedules.
With NBC broadcasting the Olympics from Vancouver, the domino effect has moved the Northern Trust Open from after the AT&T to before the AT&T, taking the traditional spot on Super Bowl weekend of the FBR Open. Opening ceremonies are Feb. 12, the Friday of Pebble Beach, giving CBS the country's major sporting event that weekend. CBS will also broadcast the Accenture in '10.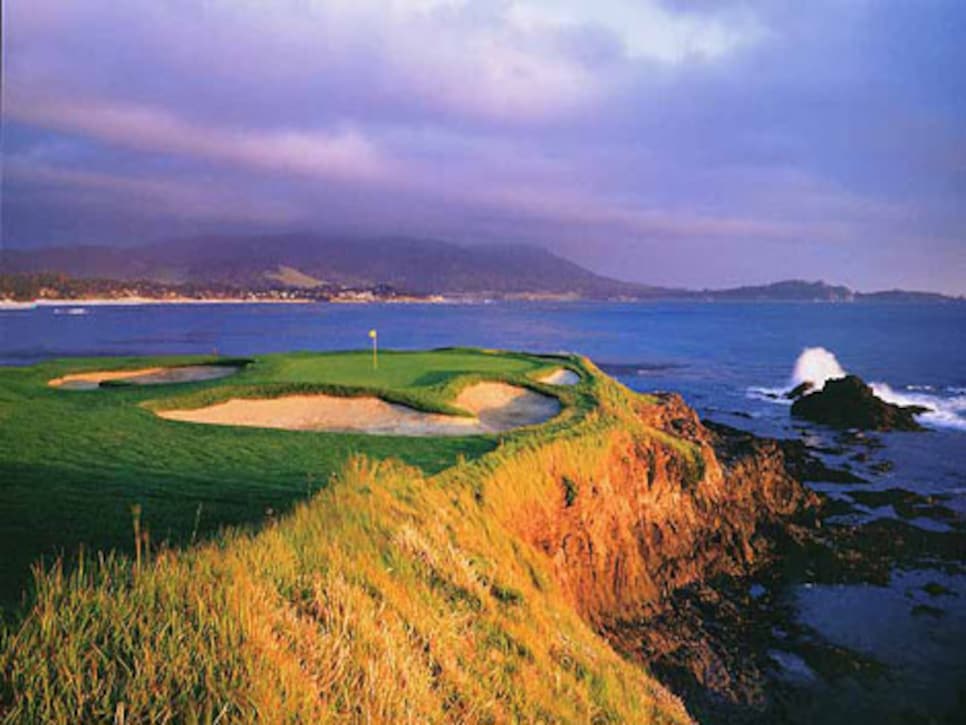 The AT&T Pebble Beach National Pro-Am looks to be the biggest beneficiary of an overhauled West Coast schedule.
The FBR Open will now follow the WGC event and be the last stop on the West Coast. While this may hurt the FBR in some ways, it will also take it from under the shadow of the Dubai Desert Classic, possibly attracting more of Europe's top players who are in the country for the Match Play.
But again, the big winner is the AT&T, which is also boosted by replacing maligned Poppy Hills with the incredibly popular and recently redesigned Monterey Peninsula GC. With the U.S. Open returning to Pebble Beach in June, AT&T tournament director Ollie Nutt was expecting an uptick in player interest anyway. But with the Accenture now falling a week after his event, Nutt received an inordinate amount of positive feedback during the recent Presidents Cup.
How positive? Well, the heart of that question is whether Tiger Woods would consider breaking tradition and playing Pebble for the first time since 2002. With Tiger, though, you don't approach him; he approaches you. "People always ask me about Tiger," Nutt said. "I tell them in 2000 he did pretty well in both events."
Woods won the AT&T in February, coming back from a seven-stroke deficit on the back nine to beat Matt Gogel, then won the Open by 15 strokes in June.