The Loop
West Coast Swing: Herb Kohler And Hunting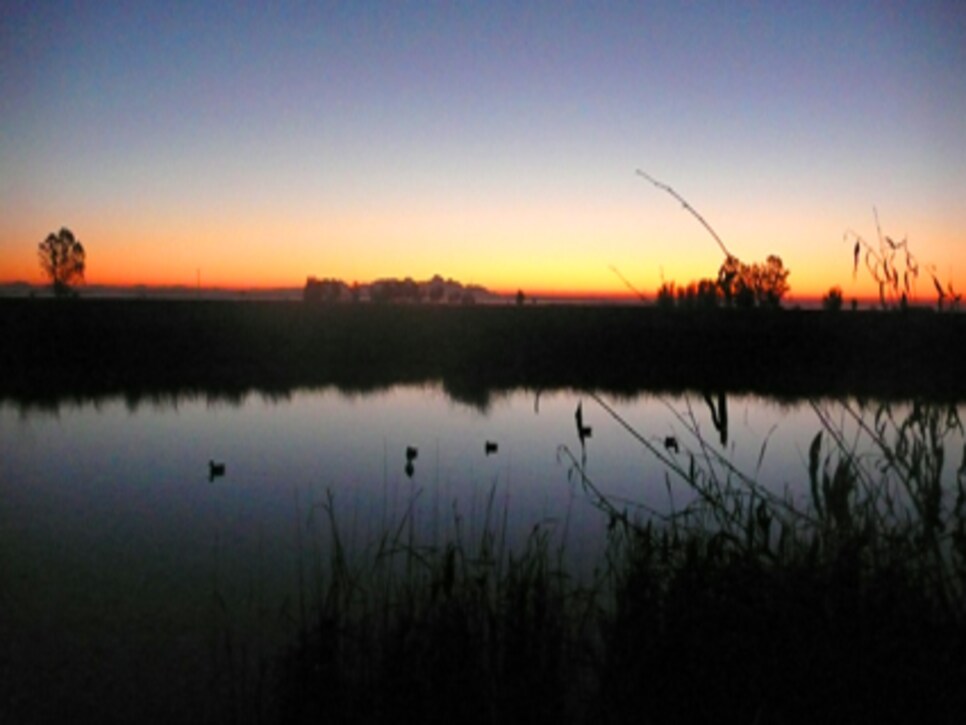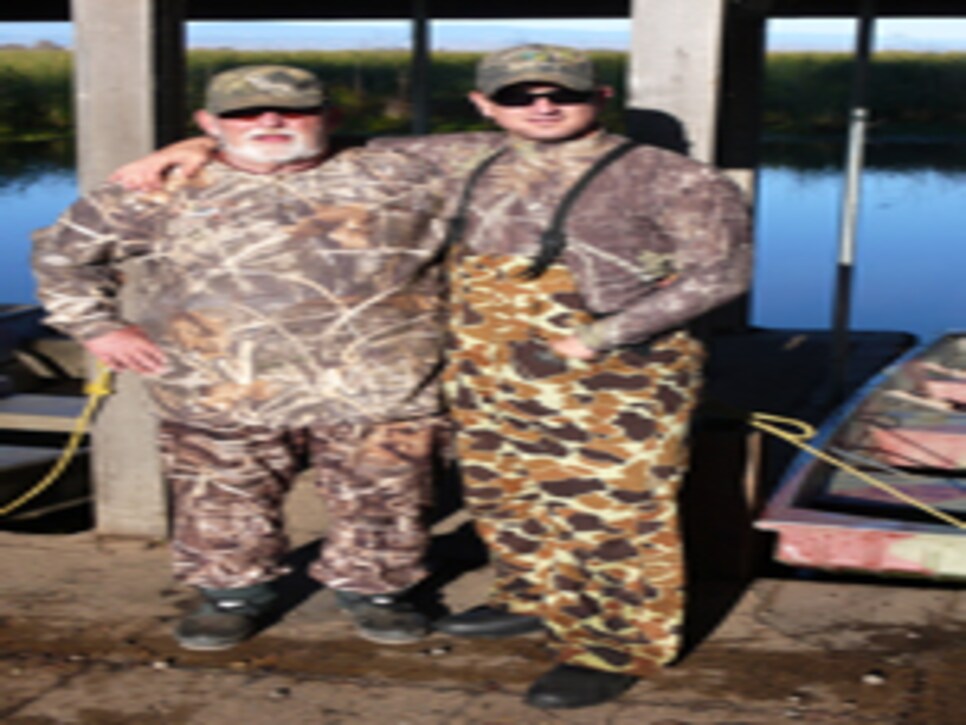 On Wednesday morning I conducted an interview from the duck blind (sunrise from the blind is pictured above) with Herb Kohler, owner of American Club and the Old Course Hotel in St. Andrews (not to mention a porcelain empire and the Dukes golf course in Scotland). Kohler, an avid hunter, appreciated the fact that I was phoning in mid-hunt.
"Matt, you're making me envious," said Kohler.
"Mr. Kohler," I said, "if I'm making you envious, I must be doing something right."
"You're darn right you are," he said. And then he critiqued duck calls and wanted to know why we didn't have more mallards in the boat. (We only had one.)
I asked Kohler about a few things you'll read about in Golf World and Golf Digest in the next few weeks and months, but I also asked him about any other business ventures he has in the works.
He told me about the recent bid he put in on Hamilton Hall (pictured below), the building next to the R&A, behind the 18th green of the Old Course in St. Andrews.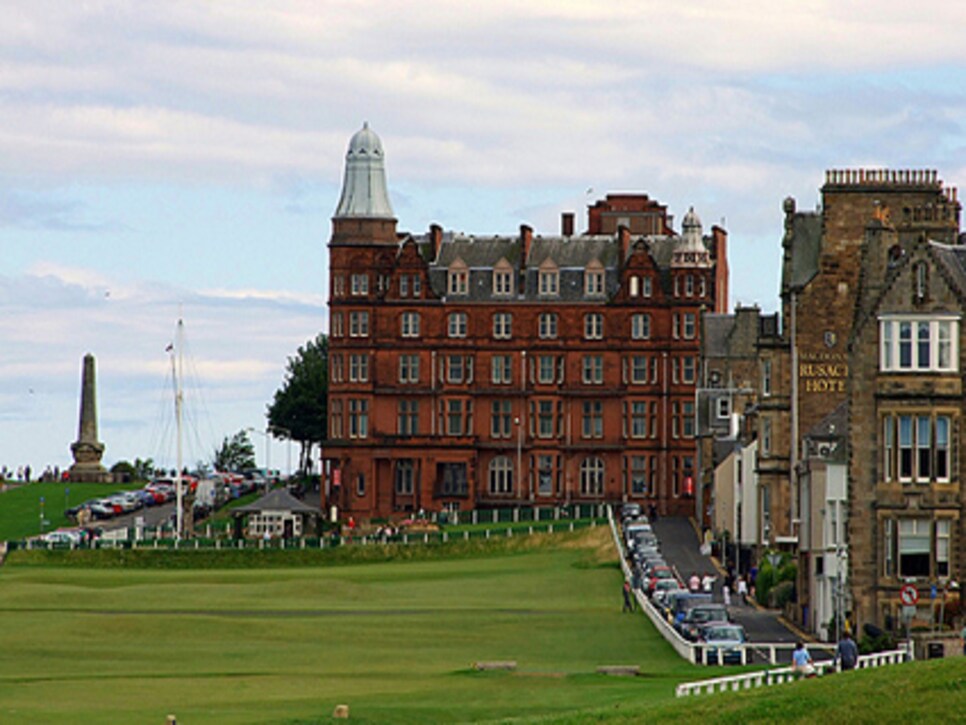 They say capital is king in a down economy. Are you looking to expand your golf empire?
We made a bid on Hamilton Hall in St. Andrews. It's the most photographed building in golf, that and the R&A building. They stand right next to each other. The view is right down the 18th and the first fairways of the Old Course. It looks towards the Road Hole and the North Sea, so the views are phenomenal. The exterior is intact but the interior is rubble. About three months ago I got on the rooftop, but it was dicey. We should know by the end of the month if we got it.
If you get it, what's the plan?
We have to discuss that with residents of St. Andrews. We have some ideas but we have to figure out what's best for everybody.
What would be your ideal scenario?
I would say one scenario would be to turn it into apartments and sell them off. That's the easiest solution. On the other hand, the building is an icon in the world of golf with a rich history and the roots are important to golf synergy with our Old Course Hotel and amenities of my restaurant, water spa and Dukes. We've proven we're good at restoring old buildings, we have experience at it, and we believe we're as qualified as anybody to restore it to the standards of historic Scotland. In 1895 it was the Grand Hotel built by a guy named Hamilton. Back then he had applied to the R&A and didn't get in so he built a building four times the size of the R&A right next door. It's a funny story and the building should have a long life.
It's really exciting. To think about an upstart-American to have the privilege to restore two of the most significant buildings in golf blows my mind. I certainly never envisioned it.
(The second building Mr. Kohler was referring to is the Old Course Hotel.)
Happy Thanksgiving to you and yours. I certainly have a lot to be thankful for and plenty of people in my life to keep me grounded, regardless of how much I'm on planes and in the air.
When I recently showed my eight-year old nephew a video of me Ambushing the women of Atlanta, little Marco looked at me and asked, "Uncle Matt--That's your job?"
PS--Tone Dog, smoking is bad for you. Today would be a good day to quit.