The Loop
Wesley Bryan wins first PGA Tour title, gives most honest -- and hilarious -- interview answer ever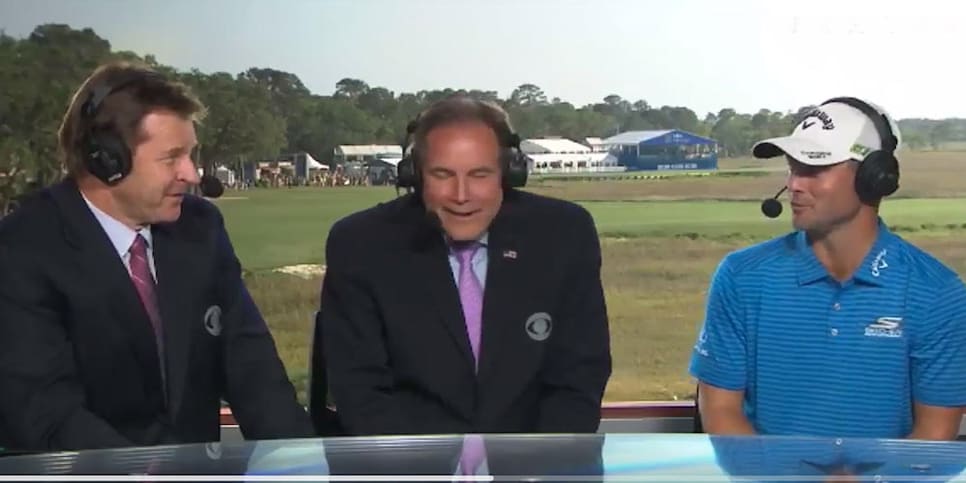 Also great, though, was Bryan's interview with CBS after wrapping up his RBC Heritage title. Bryan joined Jim Nantz and Nick Faldo in the booth and gave the most honest answer about fighting nerves down the stretch that you'll ever hear. Have a listen:
"Honestly, I just threw up a little in my mouth, and I was like, well, shoot, I guess this is what nervous feels like."
So good. And yet, under all that pressure, Bryan parred Harbour Town's 17th and 18th holes to beat Luke Donald by one shot.
But golf fans -- and CBS' announcing duo -- are going to be talking about this interview for awhile. Check out the reactions, first from Faldo: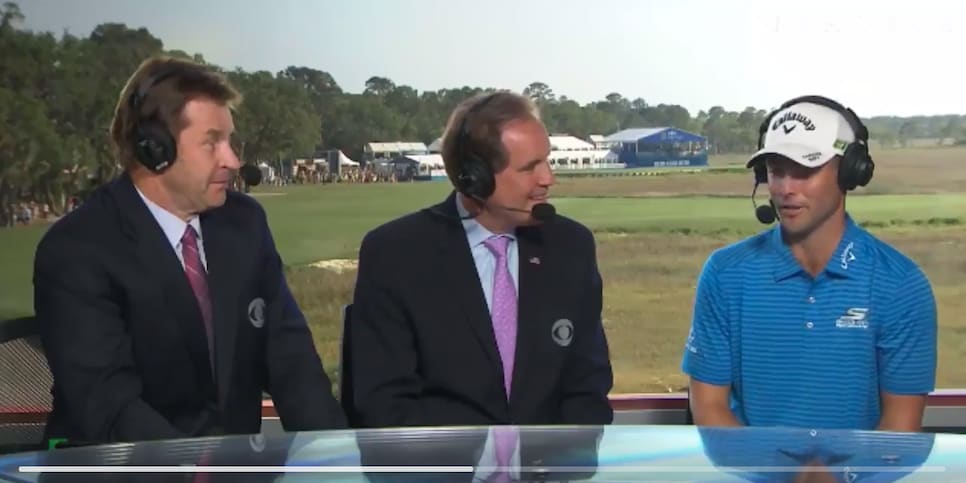 Then from Nantz, who visibly cringes: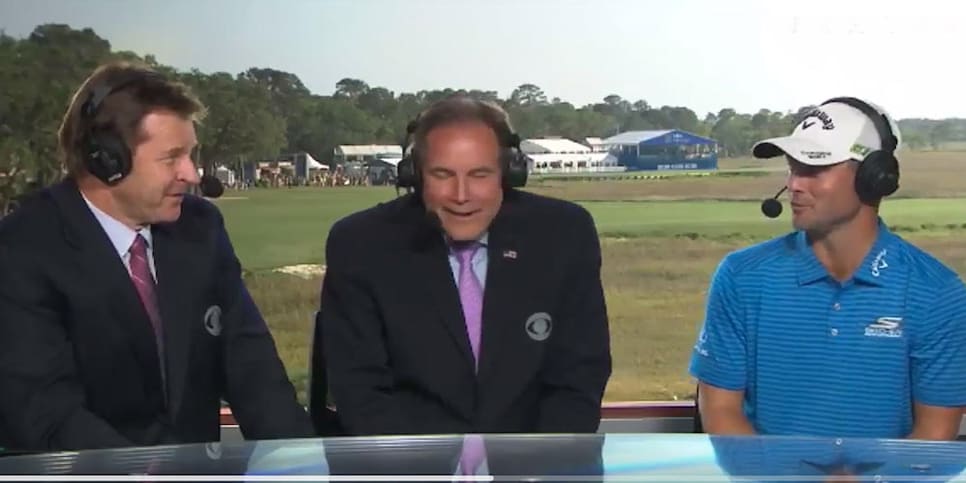 And then from both as they all have a good laugh: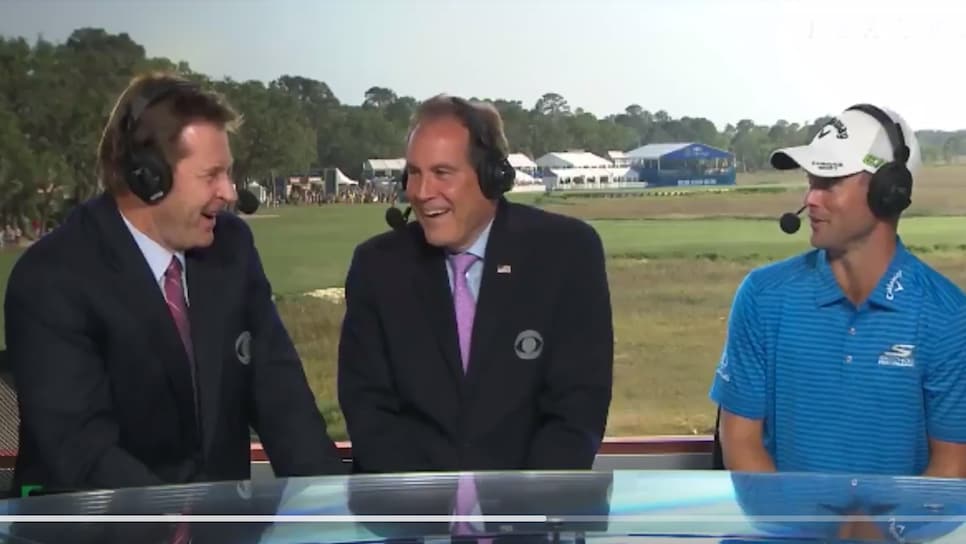 Great stuff, Wes. We just hope you chewed some gum before going up in the booth.