The Loop
Wentworth Club members strike back, rebel against Chinese owners
In October, we reported on bizarre circumstances surrounding England's Wentworth Club. An institution in European golf, Wentworth was recently purchased by the Beijing-based Reignwood Group. The new owners, hoping to oust many of Wentworth's members to transform the club into an international entity, charged existing members a fee of £100,000, which is close to $154,000, to stay enrolled. On top of that, annual charges doubled from £8,000 to £16,000 ($25,000).
"It's a cull and it saddens and angers me to see an iconic golf club treated in this way," Sir Bruce Forsyth, a British entertainer and Wentworth member, told the UK's Daily Mail. Added BBC commentator Peter Alliss: "It's unheard of."
Now, it appears Wentworth's old guard is ready to fight back.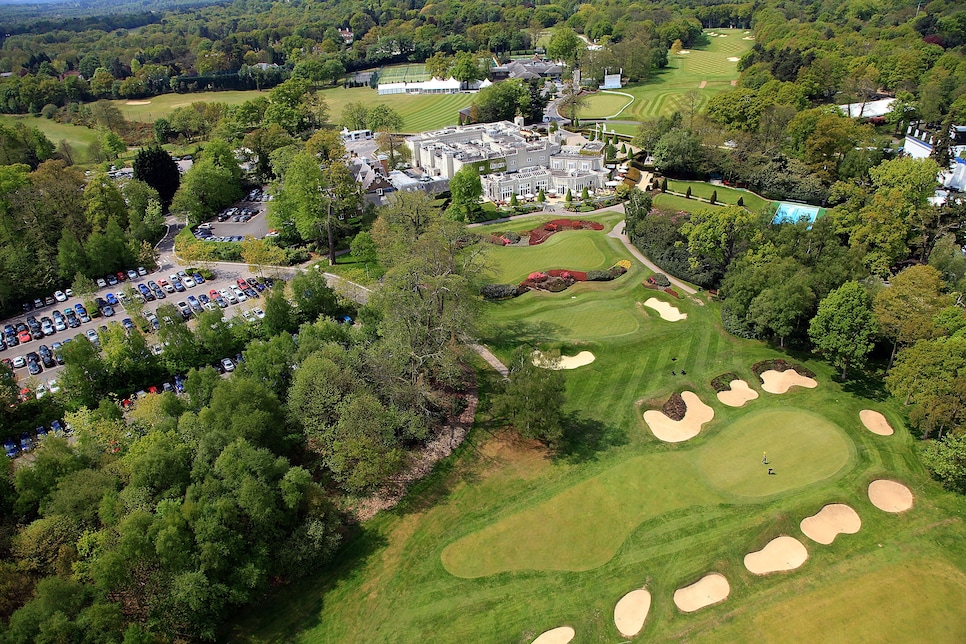 According to the Guardian, Wentworth members have sent Reignwood a 15-page letter threatening legal action.
The members claim that Reignwood's alterations are breaking a 50-year-old legal trust agreement, consumer and equality practices, and even Chinese laws regarding joining golf clubs.
"The proposed membership structure will fundamentally change the nature and character of the club and the Wentworth estate and is unacceptable," the letter says. "It must cease."
The battle for the golf course, which is an hour outside of London, has resulted in diplomatic issues, with a foreign secretary in Parliament and London's Chinese embassy getting involved in the matter.
Wentworth Club serves as the headquarters for the European Tour. It was the site for the 1953 Ryder Cup, hosted the HSBC World Match Play Championship for 40 years, and is current home to the BMW PGA Championship.
However, if the dispute is not resolved, the European Tour and BMW PGA Championship may seek a new venue.