News
Welcome to the new Golf World, a historic brand reimagined for the digital age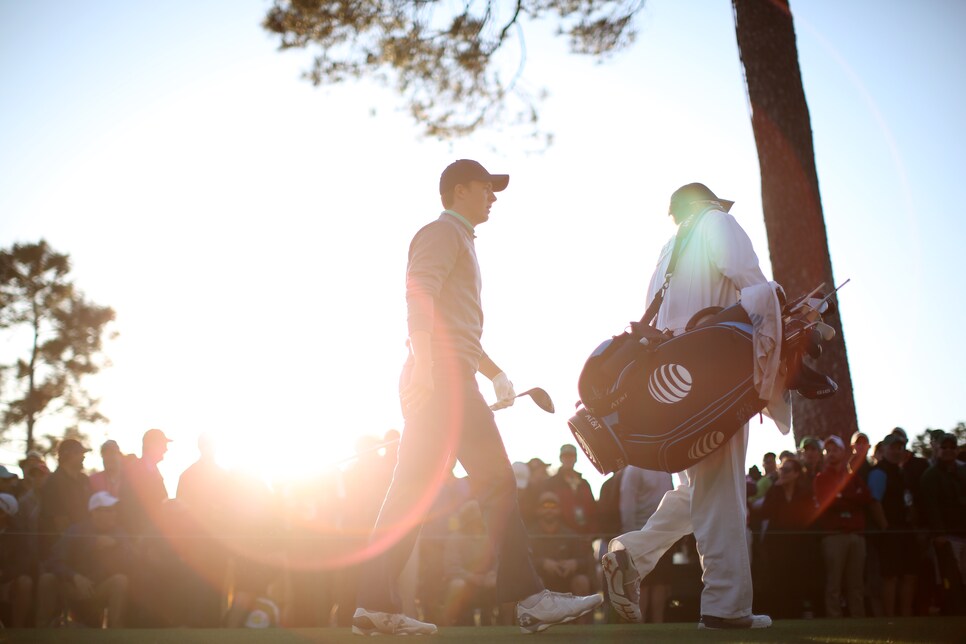 I vividly remember the first time I picked up a copy of Golf World, in the late 1960s in the dusty pro shop of Concord (Calif.) Municipal Golf Club. The much-handled pages were sitting cover-side up upon a shoe-fitting stool upholstered in worn, sun-faded vinyl.
I sat down on that stool, turned the pages and thought, "Wow." Extensive reports from the tournaments I'd watched the past weekend. Frame-by-frame swing sequences of the best players in the world. A bunch of informative ads for the clubs, bags, gloves and balls I coveted. From then on, in my lowly-but-target-rich job as range/cart/shop helper, I'd scope out the latest issue and lose myself reading instead of vacuuming and dusting.
Golf World is the oldest continuous brand in golf journalism, having been established in 1947. For 65 years it was the game's most authoritative weekly print magazine. Since 2014, it's been a digital magazine that's briskly informed golf fans each Monday morning. Now it has been reimagined in this dynamic new web home.
It's changed a lot, but not at its core. Golf World still provides in-depth reporting from tournaments all over the globe, arresting swing photos (and videos) and a bunch—we hope—of informative ads. The difference now is that it follows a news cycle that's minute-to-minute as opposed to weekly.
The best part is that, in the most important way, we are going to be better, which is very good for passionate followers of the game. It's easy for me to envision a teenager just beginning a journey in the game discovering Golf World on his or her phone or laptop and thinking, "Wow."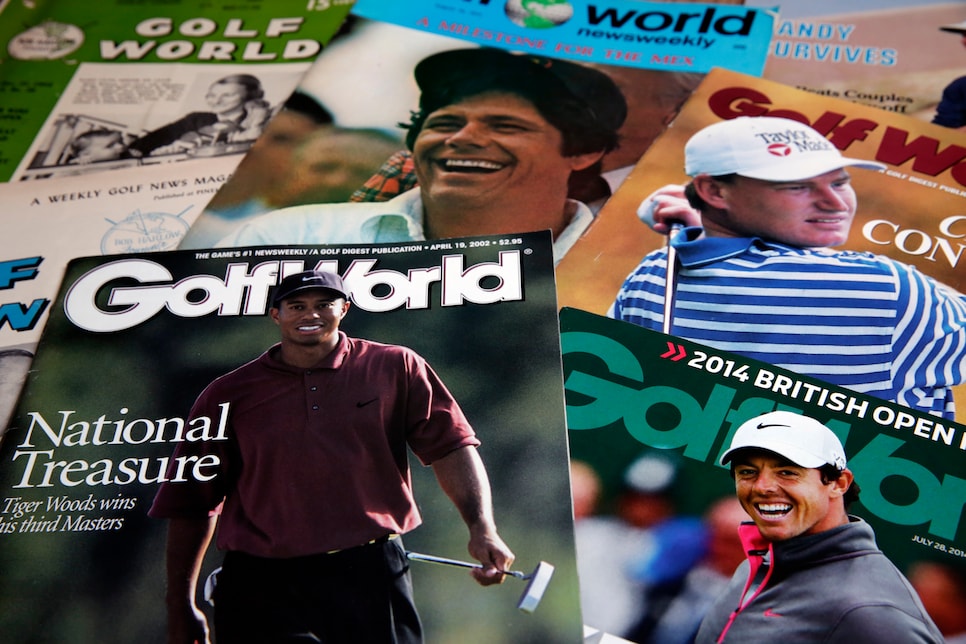 If you are a longtime reader, you loved the perspective, authority and in-depth features of the print magazine, as well as the immediacy and fresh takes of our Monday product. Now the best of both those publications will be available online—by way of an elegant new homepage, through Facebook, Twitter or daily email newsletters.
As always, Golf World will not only report news, we will tell you what's important about it and what it means. We will trust our writers to be opinionated and surprising, all while exercising the sound judgment that comes from experience and knowledge and a soulful connection to the game. As always, Golf World will set the conversational agenda for what is topical and enlightening in the greatest game of all.
We are uniquely positioned to do so. Golf World, in conjunction with the staff of Golf Digest, has the most collective knowledge of any golf publication. Our writers and editors are intimately familiar with all aspects of the game—its players, people, history, institutions and issues. Some of the respected names that will regularly contribute to our content include Tim Rosaforte (the game's leading insider), Guy Yocom (longtime producer of Golf Digest's celebrated "My Shot" series), Dave Kindred (the 1991 Red Smith Award winner), John Feinstein (best-selling author of books including A Good Walk Spoiled) and expert reporters John Huggan and Dave Shedloski. In the recent Golf Writers Association of America writing contest, our company took home 17 awards. The next closest golf publication won five.
As befits its digital delivery, Golf World will be concise and crisply written. But we are also eager to publish a daily "longform" piece that will provide a deeper dive into a chosen subject, allowing our writers—including yours truly—to break new ground as we strive to entertain and edify our readers with the very best reporting, analysis and commentary.
It's a very exciting time. Golf World will always strive to be indispensable for both lovers and suitors of the game, as well as eye opening and seductive for those curious to see what all that emotion is about.