The Loop
Welcome to Golf Digest Mobile
Loyal readers, your pinch and zoom days are over.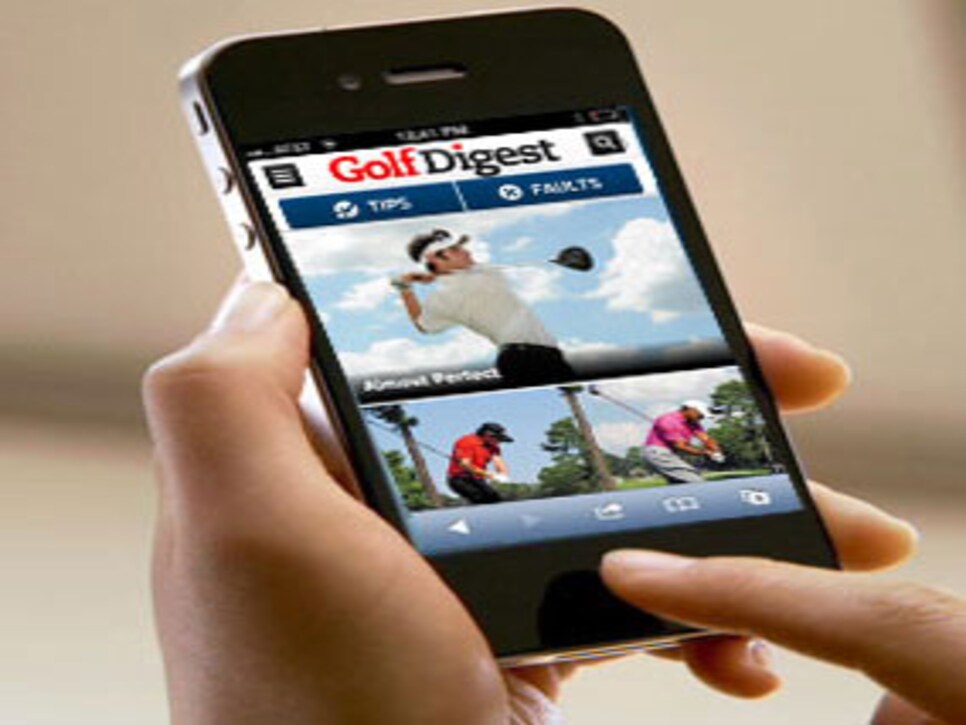 If you're reading this on your mobile phone, then you already know what we're talking about. The new mobile version of GolfDigest.com doesn't just shrink our website to fit your smartphone. It reinvents GolfDigest.com for the small screen, taking the best of what we do every day and making it -- dare we say -- a delight to view in the palm of your hand.
Our new mobile site is easy to read and simple to navigate, but just in case you want to know what to look for:
Take a quick scan of our featured stories, or scroll down to see the latest headlines. Our slideshows, featuring Golf Digest and Golf World's stunning photography, require just a swipe of the finger to venture from one photo to the next.
Find exactly what your game needs. On the market for a driver? Our Equipment Finder will bring you to our reviews of the best new drivers on the market. Looking for a cure for your slice? The Instruction Finder directs you to slice tips from top tour players and instructors.
Maybe you're looking for somewhere to play. Use our Course Finder to locate the best playing options near you.
All of this is designed with the mobile user in mind -- big text and headlines, simple functionality. See for yourself by visiting GolfDigest.com on your smartphone. And feel free to let us know what you think at editors@golfdigest.com.