The Loop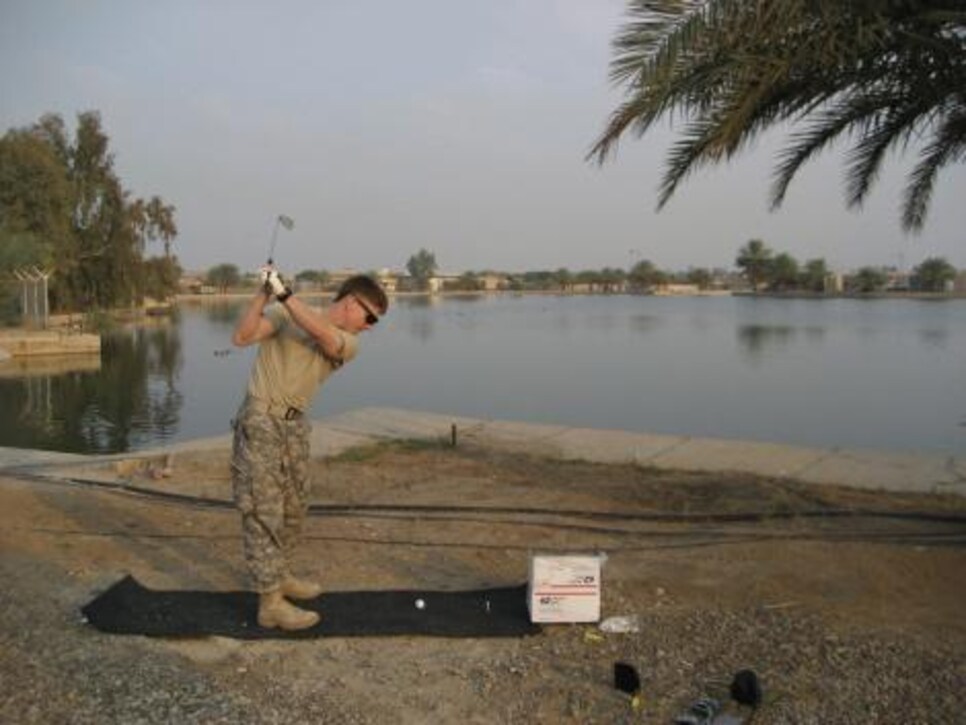 U.S. Captain Erik Olsen with the Central Command Iraq enjoys some much
deserved R&R at a makeshift driving range in Baghdad. Golf Digest shipped a
care package of clubs, balls, tees and some outdoor carpet to the unit.
Captain Olsen writes by e-mail, "We are so grateful...What a treat! The mat
is really going to save our clubs as the sand is full of rocks and pebbles
that really tear up the equipment. Thanks again and Merry Christmas to you
and the team at Golf Digest! You guys are awesome!"