The Loop
Weird golf news of the week: Man charged for drunk driving a bar's golf cart
Before you laugh, golf cart DUIs happen more than you think. They just usually happen on a golf course.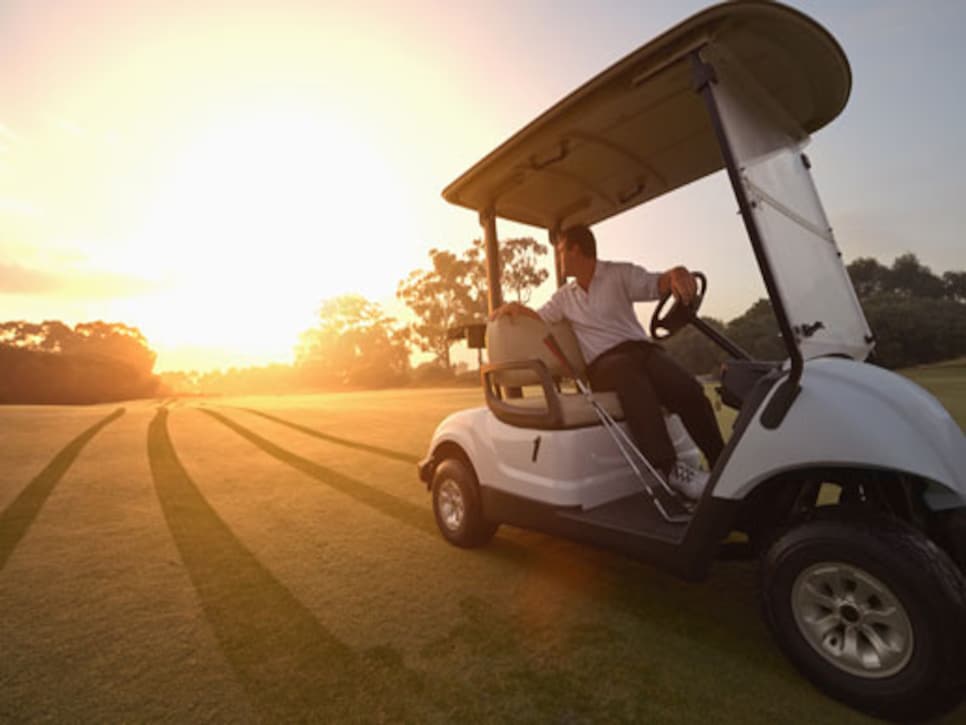 But Mitch Iverson was arrested outside of Bobber's Bar and Grill at around 11 p.m. on Wednesday. Probably not the best idea, Mitch.
Of course, we don't condone what Mr. Iverson did anywhere, but why does a bar have its own golf cart? Isn't that just asking for trouble?