The Loop
Weird golf news of the week: Fleet of golf carts stolen from private club
Golf carts get stolen all the time, but they're usually abandoned after being used for late-night, alcohol-influenced joy rides that wreak havoc on golf courses. Not this time.
According to NJ.com, eight golf carts were stolen from the Hollywood Golf Course, a private club in Ocean Township, N.J. Police say the gas-powered Club Car carts were taken sometime between Tuesday night and Wednesday morning.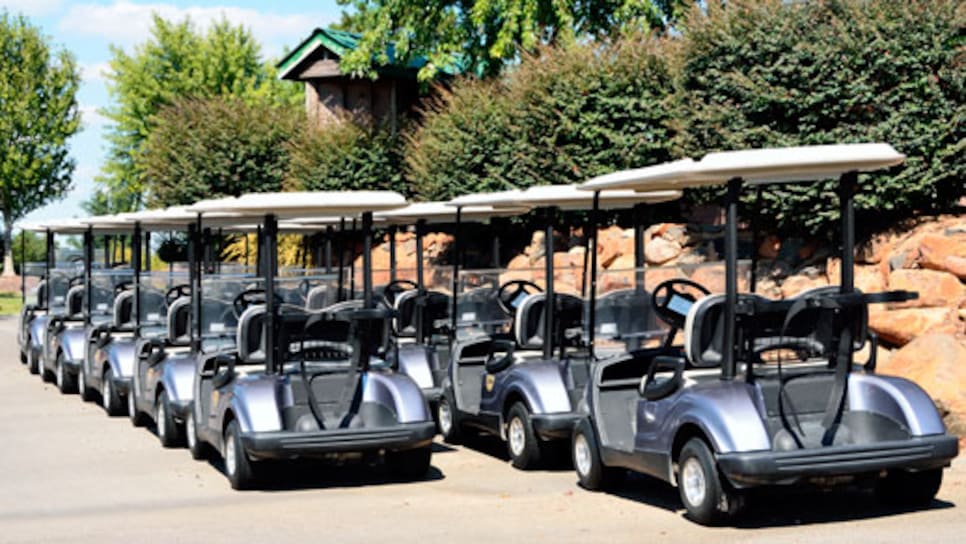 The report says the thieves, who have yet to be caught, cut a hole in a chain-link fence on a dead end street. Police believe the carts were then loaded onto a trailer.
That certainly makes sense. A clean getaway on eight separate carts, particularly ones that run on gas, would have been a bit tricky.