The Loop
Weird golf news of the week: Man gets one-year ban from golf club for alleged "lesbian comment"
The incident occurred in September and involved William Webster, 75, and a new member of the Caird Park Golf Club bar staff. According to authorities, Webster was "intimidating." According to Webster, he was just being "flippant."
"I thought she was a student," said Mr Webster, who has been playing golf there for 10 years. "But she said this was her permanent job. I said, 'You are aware of the homosexuality of your surroundings?
"And then I said, 'I hope they don't tamper with you'."
According to Webster, who claims he doesn't have a problem with homosexuals, the conversation after was "quite normal" and "happy go lucky."
But things got serious when police paid him a visit at 10 p.m. that night and warned him about being charged with a hate crime. "I was told, 'You can be arrested for homophobia,'" he said.
Webster tries to meet up with friends to play golf every day. "I'm missing my friends. I'm a widower. I live on my own and don't have any family in Dundee." Here he is pictured with a new set of golf clubs he bought earlier this year. Apparently, he's a big Ping guy.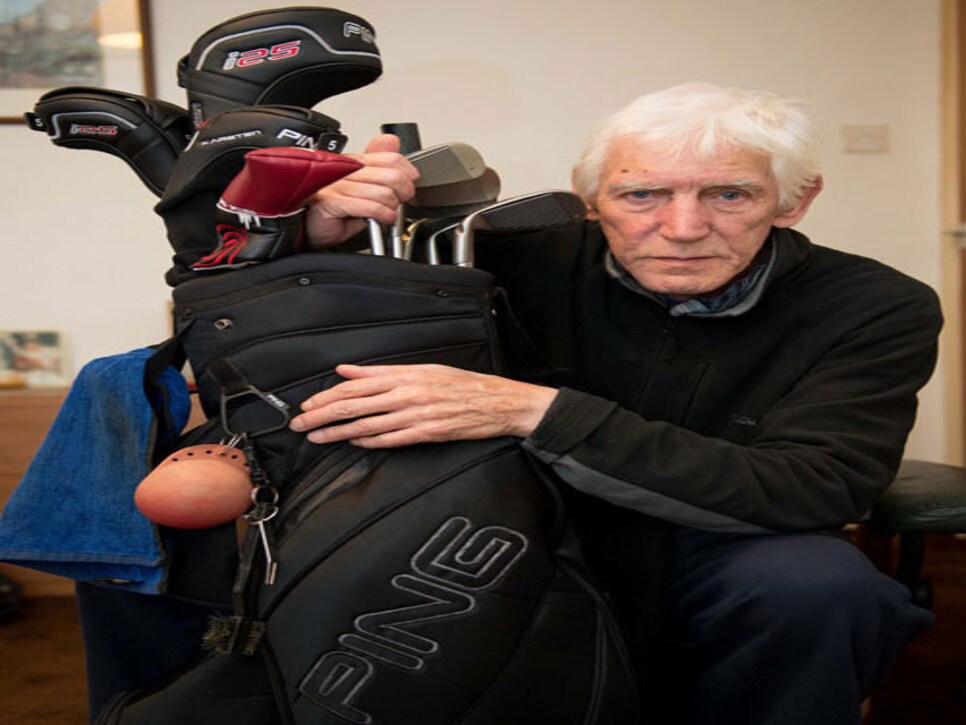 "I was totally surprised by what happened," Webster said. "There is no freedom of speech."