The Loop
Weekend Tip: Re-route the club for accuracy
I was speaking with Jim Flick a few days ago. He was telling me about his induction on Wednesday into the PGA of America's Hall of Fame. This is a great honor for the 81-year-old Master Teacher, who has coached more than 200 tour pros, including Jack Nicklaus and Tom Lehman, taught in 23 countries and headed more than 1,000 multi-day academies during his 51-plus years of teaching.
But he didn't want to talk about himself. He wanted to tell me how he's learned that the players who have re-routed the club from the backswing to the downswing have traditionally been the most accurate.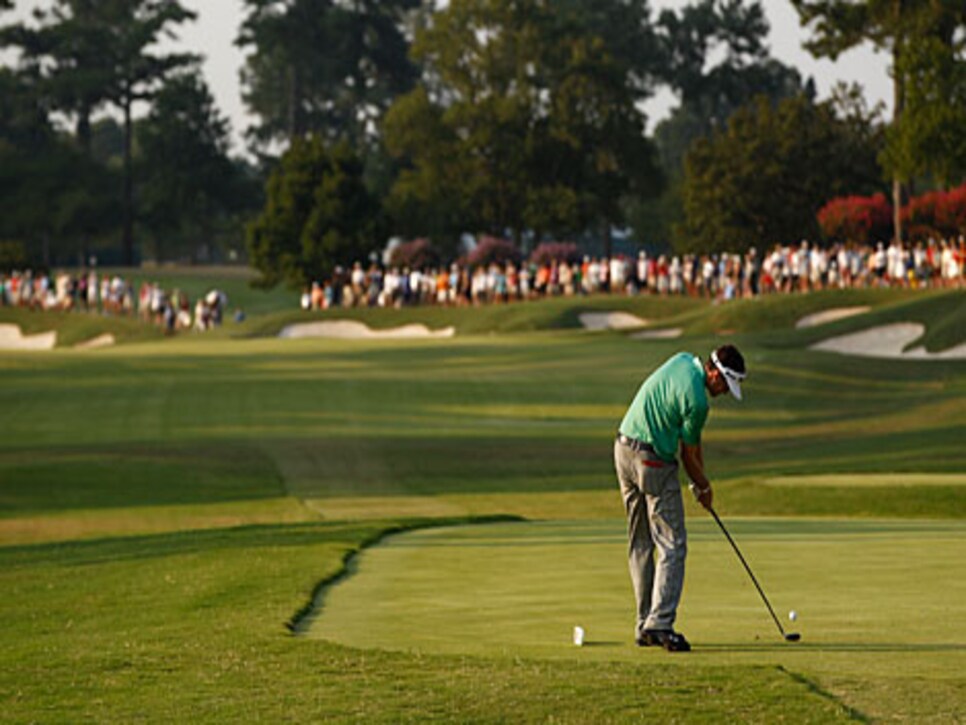 "Why is that?" I asked. He said it's because re-routing the club gives you more feel for where the clubhead is throughout your swing. It feels heavier and lighter when the clubhead is on a different plane than the shaft. Players who swing the club back and through on an identical path might have swings that look pretty, but they tend to miss shots in both directions because they might not be able to feel the weight of the clubhead. Players who re-route the club usually have just one miss. They eliminate one side of the golf course.
There are great examples throughout history. Lee Trevino, for example, took the club back outside, then looped it severely to the inside and rarely missed to the left. Jim Furyk is perhaps the ultimate modern-day example. He's one of the most accurate drivers on the PGA Tour. Bruce Lietzke was a great example of looping the other way, another very accurate driver. Other re-routers from the past include Julius Boros, Hubert Green, Miller Barber, Fuzzy Zoeller, Sam Snead, even the great Bobby Jones. Today's most noted re-routers include Nick Price, Sergio Garcia and Rickie Fowler, all accurate drivers.
Perhaps the hottest player today who re-routes is Keegan Bradley, (pictured here). In an upcoming issue of Golf Digest he notes that on the backswing he purposely takes the club back so the clubhead is outside his hands. Then he tries to drop the clubhead "into the slot" on the downswing. There doesn't seem to be a fairway he's afraid of.
If you're hitting pulls, pull-slices and pull-hooks, you might try re-routing your club on the downswing. Do it first with slow-motion swings on the range or in front of a mirror. It might take a few swings to get the feel of it. But there's a good chance it will straighten your ball flight and you'll become a more accurate driver.