The Loop
Weekend Starter: Will Donald Trump be at Doral on Sunday?
Rumor has it Republican presidential front-runner Donald Trump will attend the WGC-Cadillac Championship on Sunday. And by "rumor has it," we mean, duh.
Election year or not, what's the point of having your own golf course host a big tournament if you're not going to land your own helicopter (or plane) on it to be there to hand out the trophy? And with the Florida primaries being March 15, the Donald needs to do some campaigning in the Sunshine State anyway.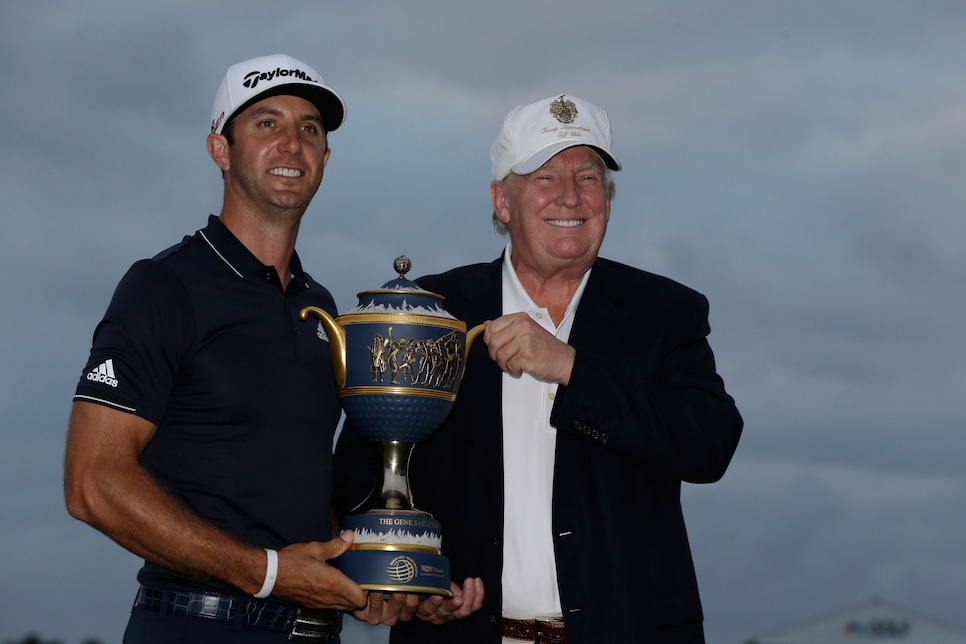 Is it possible this -- and not hosting a major championship -- was Trump's plan all along when he started buying up golf properties?! Maybe he's smarter than anyone could ever imagine. . . But while we wait for Trump's inevitable arrival in Miami, here's what else to talk about on whatever course you find yourself this weekend.
1. WGC-Cadillac Championship: Trump or not, this is the first really big golf event of 2016. All the stars are out, and if Day 1 is any indication, many of them promise to be a factor on the weekend. Speaking of which. . .
2. Phil Mickelson: It's been quite a revival season thus far by the lefty. A first-round 67 at Doral made it six consecutive events to start 2016 in which he has opened with a score in the 60s. Mickelson, 45, has been doing it with fantastic ball-striking (seventh in strokes gained/tee-to-green) and solid putting (19th in strokes gained/putting). That's a great combination, no matter how old you are.
3. San Antonio Spurs: Yes, the Golden State Warriors are on pace to break the 1995-'96 Chicago Bulls' record of 72 wins, but did you realize the Spurs, despite head coach Gregg Popovich occasionally resting his best players, are on pace for 70 wins and the second-best record ever? San Antonio also has a point differential of +12.5, more than a point better than Golden State at 11.2. Yep, we should be in for a heck of a Western Conference Final this spring.
4. O.J. Simpson: Apparently, a knife was found years ago -- possibly as early as 1998 -- on the former property of the NFL Hall-of-Famer. As in, the former property where his ex-wife, Nicole Brown Simpson, and Ron Goldman were murdered. And somehow, we're just finding out about it now. How is this possible?! Is FX done shooting its current series, "The People vs. O.J. Simpson"? The network might have to add a few more episodes. Something tells us these guys won't mind: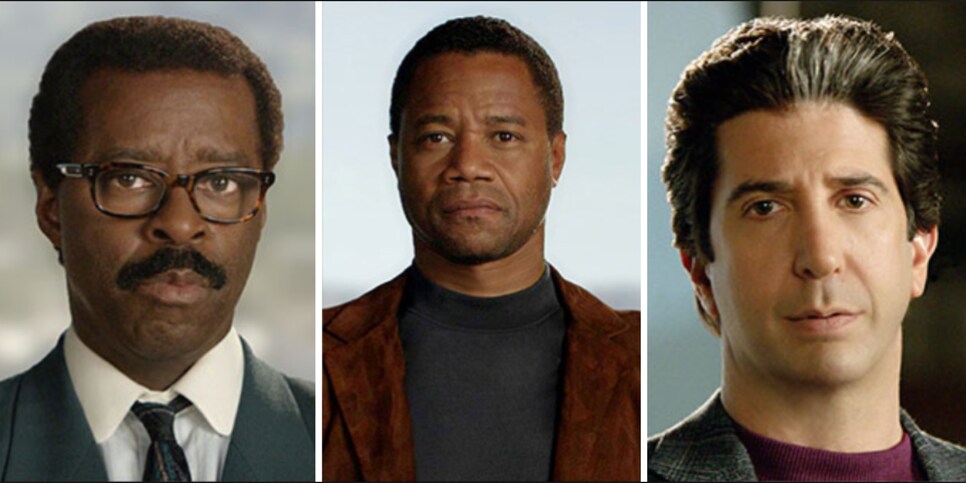 5. "House of Cards": While we're on the subject of TV, I just got an email saying the fourth season of this Netflix political drama is now available. . . So. . . Goodbye, everybody!