The Loop
Weekend Starter: Is it time to get new golf clubs? (Plus, a Super Bowl prediction)
This week, Golf Digest released it's annual Hot List. And as Ron Burgundy would say, "It's a fact, that it's the greatest golf equipment guide in the world."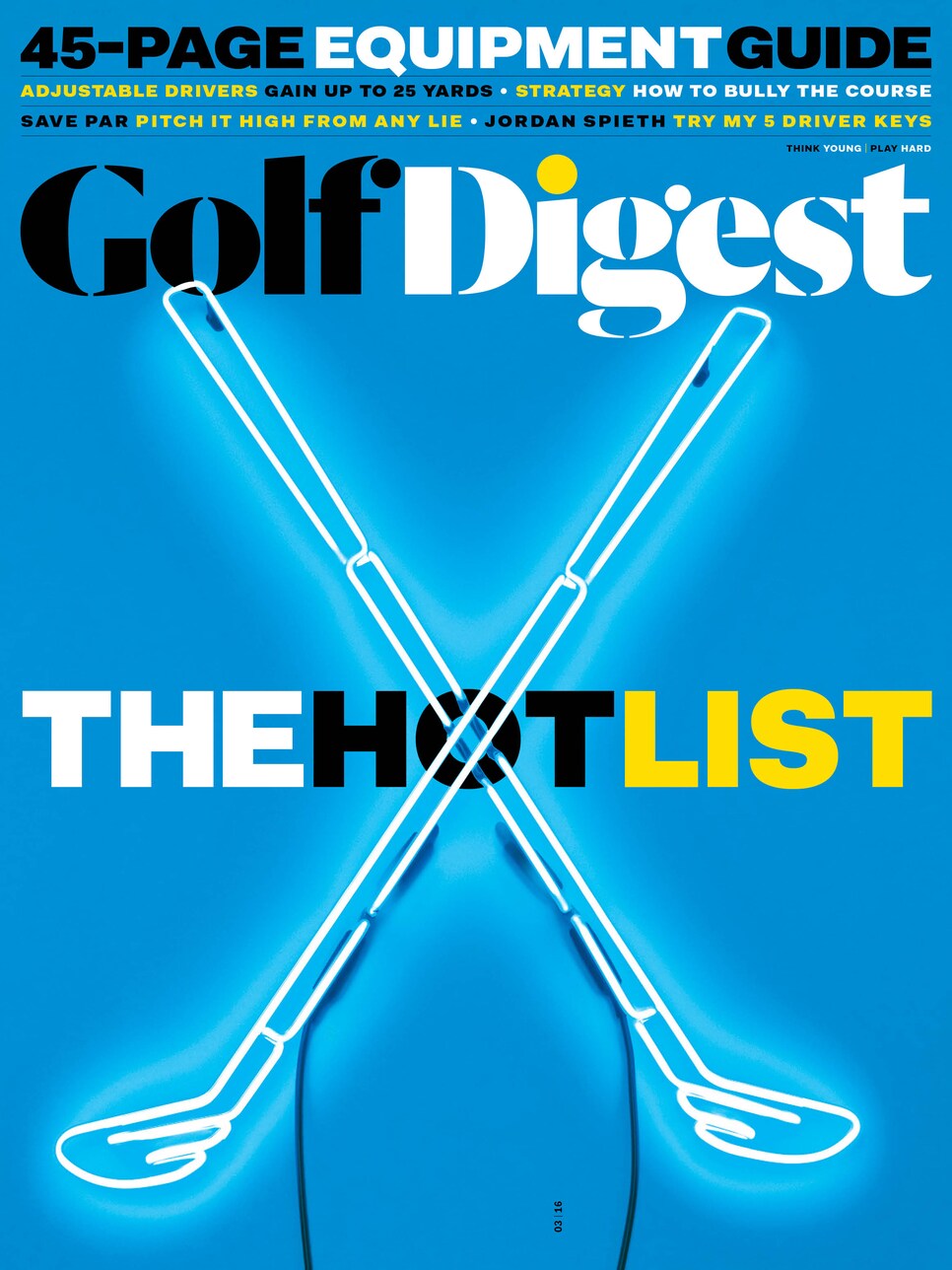 It also happens to be dangerous. Very dangerous.
As you sit huddled in your homes having just been dumped on by Mother Nature's latest batch of snow, everything in the Hot List looks that much better. And everything else seems that much less important. The mortgage? It can wait. The heating bill? Nothing an extra sweater can't solve. Little Jimmy's college fund? He'll figure it out.
New golf equipment can raise your spirits and raise your game. Are you thinking about upgrading this year? My driver is already two years old, so I'm thinking about pulling the trigger on a new one. Obviously. In the meantime, here's what else has us thinking this weekend:
1. Super Bowl 50: Can the Broncos stop Cam Newton? Can Peyton Manning make it through one more game? Did I buy enough snacks?! So much to talk about with the big game. My prediction: Carolina 24, Denver 17.
2. Peyton Manning: This feel-good story of an aging great getting one last chance to win a title is starting to get a little less warm and fuzzy. In addition to a story about him allegedly sexually harassing a trainer in college is making the rounds again, the Washington Post reported Manning hired two private investigators to visit the house of Charles Sly, the man who made the HGH claims about him in a recent Al Jazeera documentary. The two P.I's made enough of an impact to get Sly's parents to call 911. And the next day, Sly recanted his story. Manning's legal team now acknowledges HGH was shipped to his house. When the report came out, of course, Manning said it was "completely fabricated." Hmm.
3. Waste Management Phoenix Open: The PGA Tour's biggest party is the perfect starter to your Super Bowl party. Instead of watching a seventh hour of pregame coverage, check out what's always an exciting finish at TPC Scottsdale with the kickable par-3 16th hole, and the drivable par-4 17th.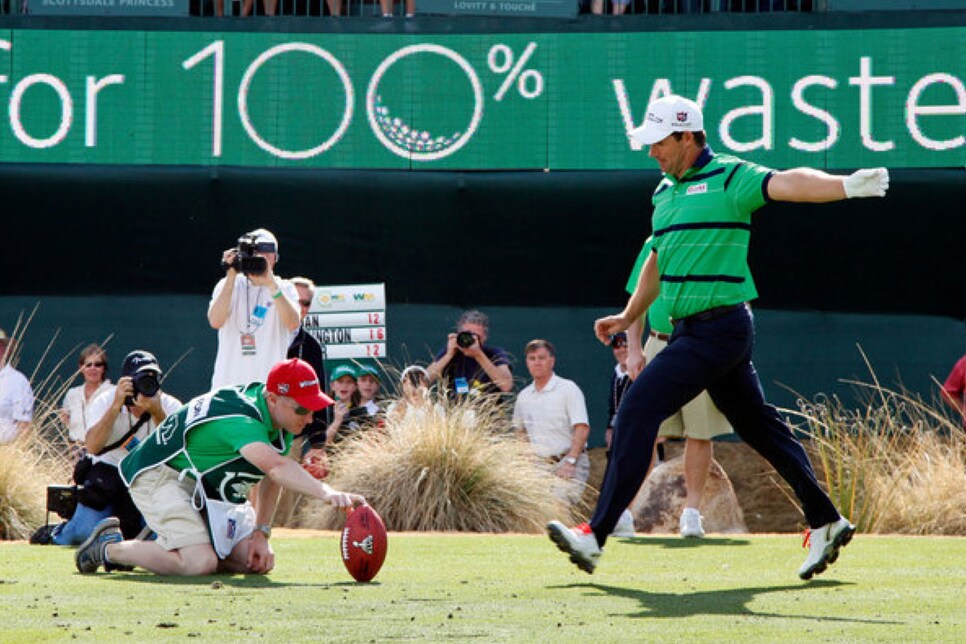 4. "The Revenant": I finally saw this Oscar-nominated and Golden Globe-winning movie and. . . I'm calling it "The Eh-venant" instead. Look, Leonardo Dicaprio was great, and I'm sure it was a, um, bear to film it, but I walked away underwhelmed. SPOILER ALERT: The meat of the movie is Leo's character basically crawling/limping through a snowy wilderness for about two hours. On second thought, so little happens during that time that that's not even a spoiler alert. Good luck to Leo on winning his first Academy Award, but I'll be rooting for any other entry to take home Best Picture. While we're on the subject of antiquated voting processes. . .
5. Iowa Caucuses: Shane Ryan brilliantly sums up what this wild/frustrating/silly/maddening voting process is all about. All you need to know is that six of the precincts on Tuesday night were decided by coin flips. Yes, coin flips. Helping to decide presidential elections. In the U.S. In 2016. The only thing a coin flip should decide is who gets the ball first. Speaking of which, I've got a small wager on that this Sunday. And if you want to get in on that most basic of Super Bowl prop bets, I've got a tip: Tails NEVER fails.