The Loop
Weekend Starter: Does the Match Play need to be fixed?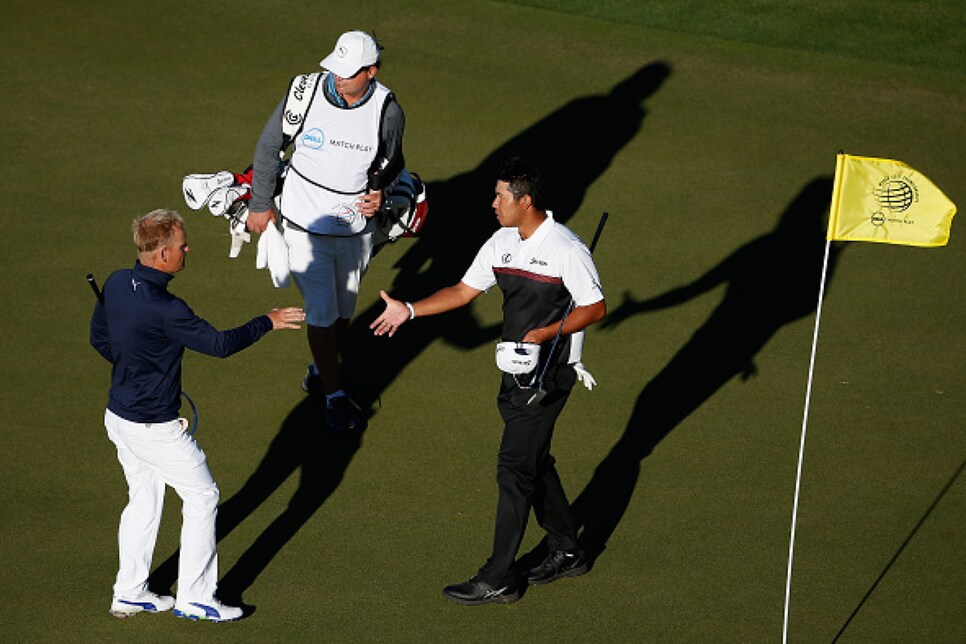 At first, people complained the original format of the WGC-Match Play was unfair because it was too much of a crapshoot and it created the unfair situation in which golfers could come all the way to the event and only play one round. Now, people are complaining that golfers are playing too many meaningless matches. The grass is always greener on the other side of the bracket, huh?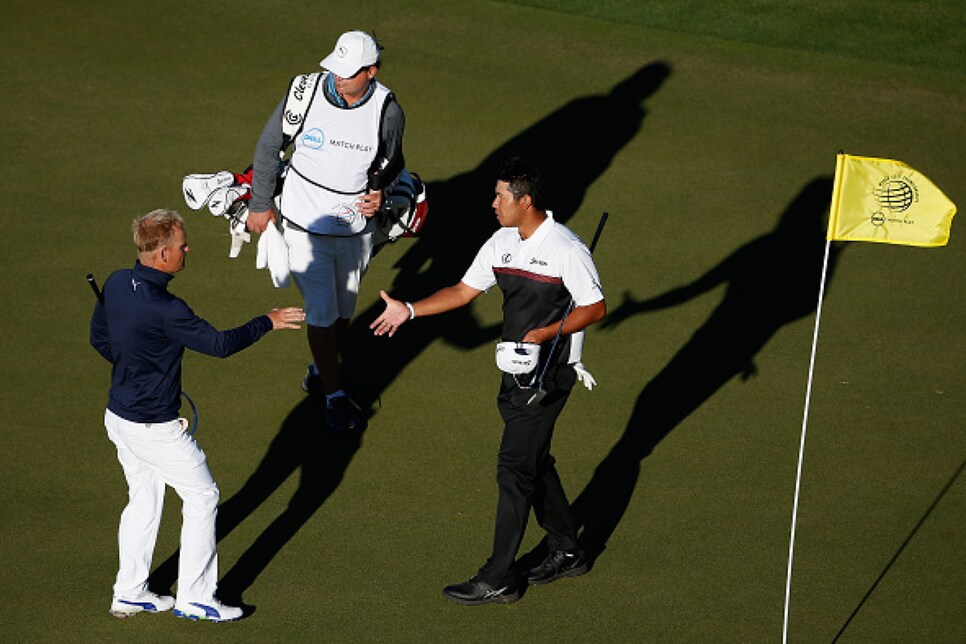 I think the Match Play is on the right track (love round-robin play and that the groups are determined during a live selection show), but it needs to go one step farther to get even better. Have two players advance from each group. That will lesson the amount of meaningless matches and also give each player a chance to find his rhythm before the knockout stage. It might make for a tougher sell to players by adding a potential extra match (maybe there's a way to give certain group winners a bye?), but it would improve the overall product.
Not that this is a big issue, though. It's a fun event, regardless, and it's bound to produce some great golf this weekend. When you're not glued to the TV, here's what else you should be talking about.
1. NCAA Tournament: By the end of this weekend, we'll be down to a Final Four. That's exciting, but it also means we're nearly an entire year from the opening few days of March Madness again. Sure, that was last week, but how can you not still be talking about arguably the biggest upset, best buzzer-beater and craziest comeback/collapse in tournament history? Let's hope we get a couple more memorable finishes this weekend after a relatively dull slate of Sweet 16 games on Thursday night. Well, other than Duke getting knocked out. That's never dull.
2. LeBron James: There's some weird stuff going on in Cleveland right now and LeBron isn't doing much to make it go away. After a series of cryptic tweets, James un-followed the team on Twitter and then abruptly ended a Q&A session with reporters when asked about it. Then he said of his buddies Chris Paul, Carmelo Anthony and Dwyane Wade, "I really hope that, before our career is over, we can all play together." Hmm. On the bright side for LeBron fans like myself, the dude has been playing great, and looking especially fresh for a guy who is closing in on 1,200 career NBA games:
3. Garry Shandling: In sad news, the comedian passed away on Thursday of a heart attack. Fortunately, his genius lives on in reruns of his shows and other sitcoms he helped inspire. If you've never seen "The Larry Sanders Show," you're in for a treat. Here's a taste:
4. "Bosch": Speaking of great TV, I stumbled onto this show on Amazon Prime last week, and boy, am I glad I did. Based on a series of novels by Michael Connelly, the show centers around Harry Bosch, a badass LAPD detective. Oh yeah, it also features Lt. Daniels and Marlo Stanfield from "The Wire." And a theme song that would make even Bill Belichick get up and dance.
Try not humming that all weekend.