The Loop
Weekend Starter: Do golfers really need to work out?
We'd pose the question, "Should golfers work out?" instead, but that's silly. Of course, golfers should work out. Everybody should work out for their personal well-being, if only to avoid becoming an episode of "My 600-lb Life." But is exercising really necessary to help your game?
It's an understandable reaction considering how much time and effort McIlroy puts into maintaining his body. But we see where Chamblee is coming from as well, especially when he mentioned Tiger Woods. One could argue Woods' dedication to fitness was a big reason for his success, but you can also point out that skinny, 21-year-old Tiger was pretty good, too. And, as Chamblee said, you can point to Woods' obsession with the gym as a possible reason for his body breaking down now.
Again, I see both sides of the argument, but for every McIlroy and Dustin Johnson, there's a Bubba Watson and John Daly who hit the golf ball just as far without all the extra training. That sounds a lot more fun to me. . . So take it easy this weekend, and spend your time on the course (or anywhere other than the gym) talking about these other topics:
1. Northern Trust Open: Speaking of McIlroy, he's making his 2016 PGA Tour debut while making his career debut at historic Riviera this week. Is this where Rory starts closing the gap between him and Jordan Spieth in the Official World Golf Ranking? After beating Spieth by 12 shots on Day 1, he's off to a good start.
2. Adele's Grammy performance: As we saw with Spieth's 79 on Thursday, even the best in their respective profession can have an off day. Such was the case for Adele, whose out-of-tune Grammy performance on Monday night drew such a harsh reaction that the superstar admitted to crying "pretty much all day" on Tuesday. I'm not the biggest Adele fan (She's no Justin Timberlake), but there's no denying she's a fantastic singer. And it turns out, there was a technical issue to blame, which shouldn't come as a surprise to the 74 million (and counting) who have seen/heard how good she sounds while just riding around in a car:
3. Creative NFL retirements: First, Seattle Seahawks running back Marshawn Lynch artfully tweeted a photo during the Super Bowl of his cleats in his locker room, literally saying he's hanging it up at 29. Then on Thursday, Carolina Panthers defensive end Jared Allen tweeted this video of him literally riding off into the sunset to announce his retirement.
It's sad to see some of the NFL's biggest names retiring so early (wonder why?), but it's fun to see these guys getting creative.
4. NBA trade deadline: On the flip side, there wasn't a lot of creativity shown by the NBA's GMs on Thursday. After a lot of hype about a few potential big names moving (My fingers were crossed the Knicks would unload Carmelo Anthony. . . sigh.), the trades produced a lot of this reaction: "That guy is still in the league?!"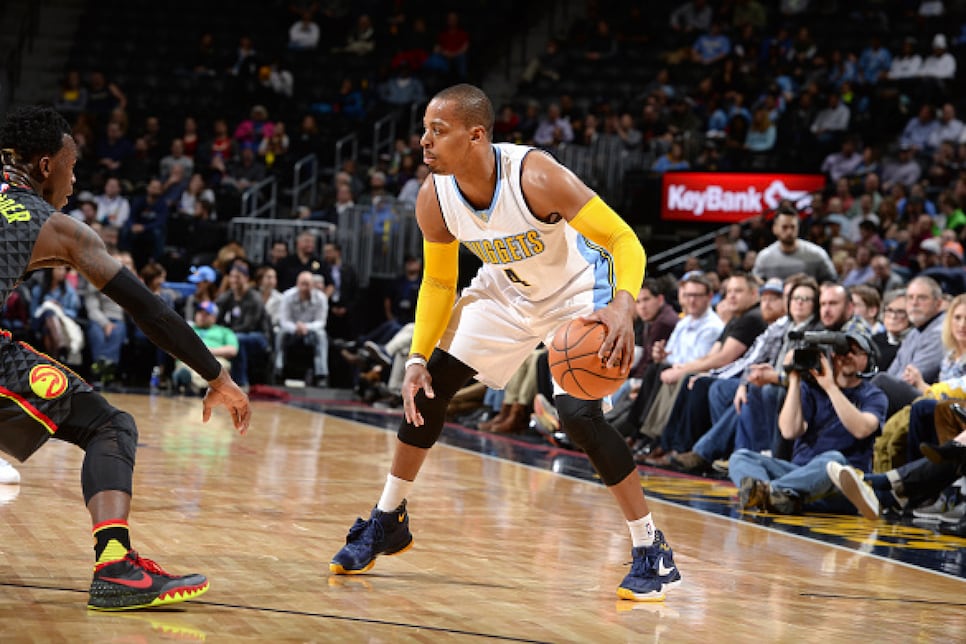 And if you're a Knicks fan, well, there's always next year. As in, maybe next year they can trade Melo.