News
Web.com Tour winner nearly doubles career earnings with victory in Colombia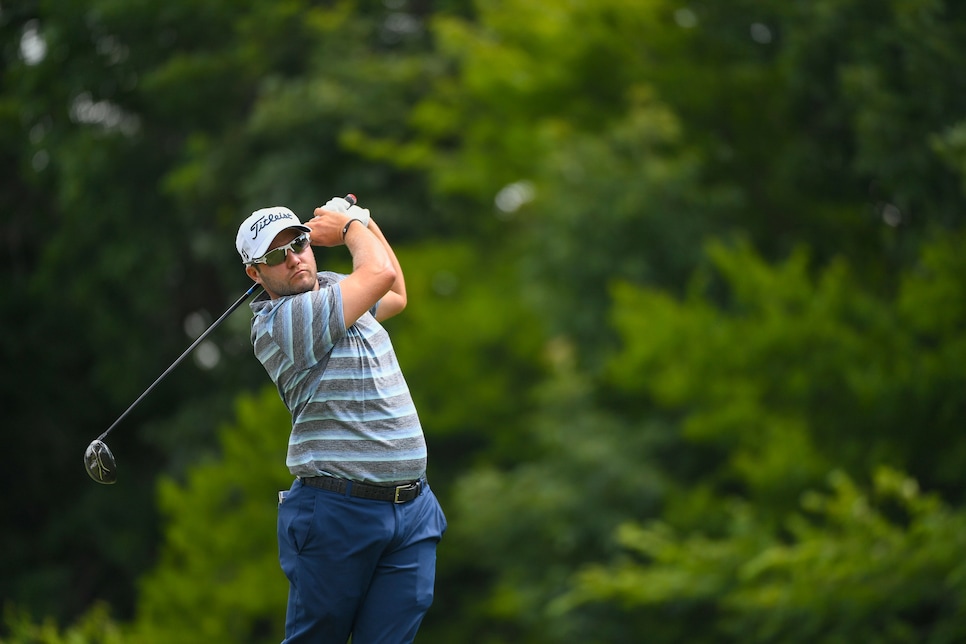 Out-of-nowhere victories weren't exclusive to the Monterey Peninsula on Sunday. Roughly 3,730 miles away in Bogota, Colombia, England's Ben Taylor claimed the title at the Web.com Tour's Club Colombia Championship. It was a big moment when you consider that in his 25 previous Web.com starts, the member of the LSU's 2015 NCAA title team had never finished in the top five.
But on Sunday at the Country Club de Bogota, after following an opening-hole bogey with five birdies in a seven-hole stretch, Taylor had extended a four-stroke lead to start the day to six. The 25-year-old wouldn't sweat out the back nine, either, as he made seven pars and a bogey coming in to finish at three-under 68, beating K.H. Lee, Erik Barnes, Sam Burns and Jason Gore with his 15-under 269 total.
Thus far in 2018, Taylor's best performance in three starts was a T-19 in the Bahamas after needing to go back and earn back fully exempt status on the Web.com Tour at Q school last December. Having previously earned $67,288 his entire Web.com career—he played every event of the 2017 regular season—his $126,000 first-place check nearly doubles that in one fateful week. It also allows the London native who lives in Orlando also to jump 50th on the 2018 money list to third.
"It's still quite surreal," Taylor said, recalling the work that needed to be done to close 2017 so that he could get in this position. "It just goes to show that the hard work does pay off. I'm certainly very thrilled to come out on top this week. It's a surreal feeling and a dream come true."
Taylor, who took the lead in the second round, set the nine-year-old tournament's record for biggest win, breaking Patrick Cantlay's previous four-stroke mark set in 2013.
With the win, the first four Web.com Tour events of 2018 have been won by players from four different countries (Sungjae Im of South Korea; Adam Svensson of Canada and Scott Langley of the U.S.), all of whom claimed their first Web.com wins in the process.