The Loop
Web.com Tour caddie wisely reconsiders displaying support for U.S. Ryder Cup team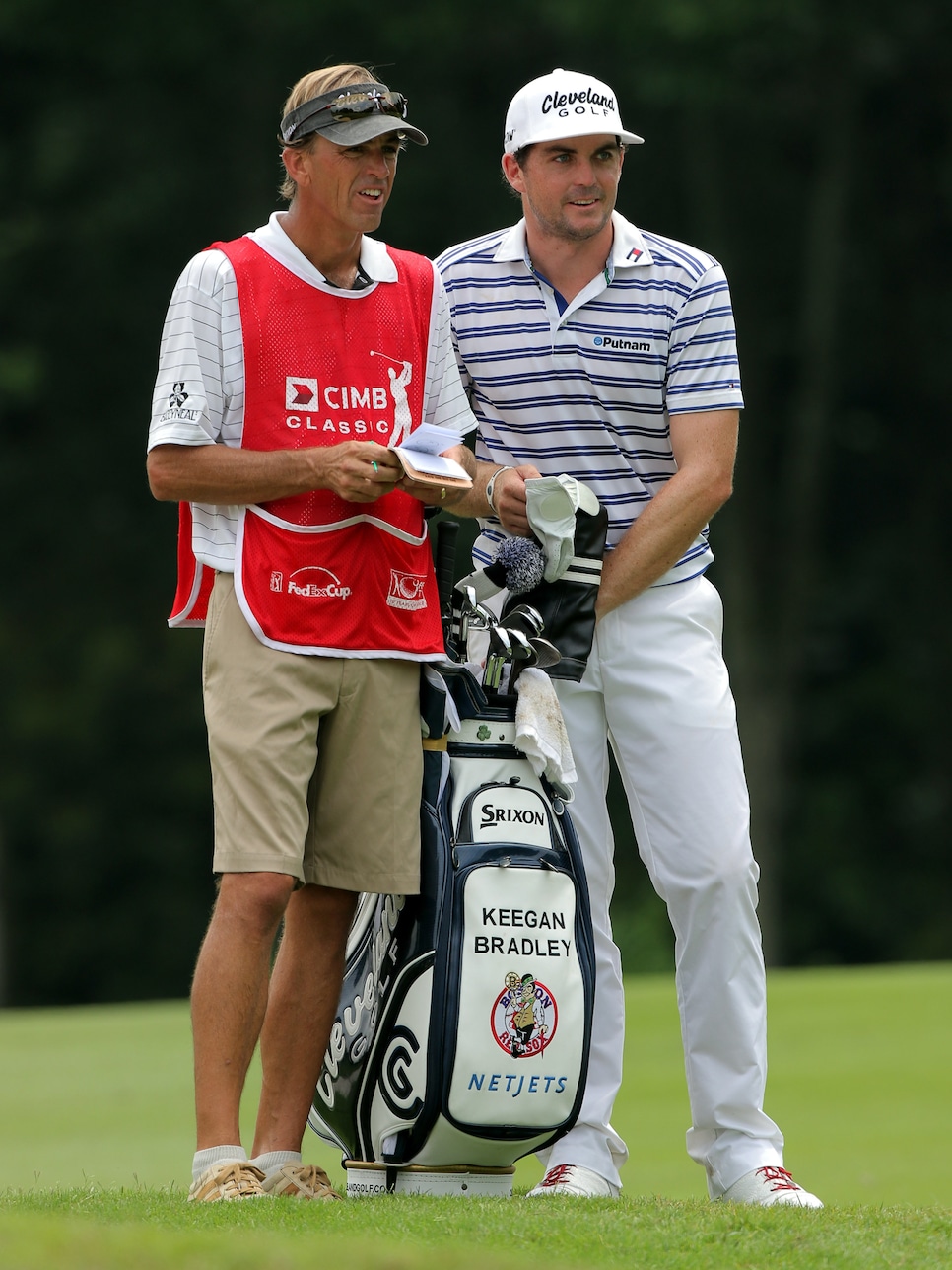 COLUMBUS, Ohio -- When it comes to the Ryder Cup, it's not only players like a Webb Simpson, Keegan Bradley or Luke Donald who fight withdrawal pangs. Caddies feel it, too.
Steve "Pepsi" Hale, who caddied for Bradley in the 2012 and '14 Ryder Cups, will be in Ponte Vedra Beach, Fla., next week, working for Jimmy Gunn in the last event of the Web.com Tour Finals. He and Bradley split in May after working together for five years, so Hale wouldn't have been at Hazeltine National in Minneapolis next week for the 41st Ryder Cup regardless. Doesn't mean he isn't missing it.
"Of course you'd love to be there; really nothing else like it," Hale said Wednesday at the Ohio State University Scarlet Course, where the third stage of the Web.com playoffs, the Nationwide Children's Hospital Championship, begins Thursday.
Hale, who is looking for a bag for the coming PGA Tour campaign after working the remainder of the year for University of Georgia standout Lee McCoy, met Gunn at the U.S. Open at Chambers Bay last year. A Colorado resident, Hale was recruited by a friend to potentially help with a bag at the Colorado Open. He ended up with Gunn, who went on to win. When Gunn needed a caddie for the rest of the Web.com Tour Finals, he called on Hale.
But that presented Pepsi with a slight complication. He was given one of the USA Ryder Cup caps at the early-season caddie dinner at the Honda Classic, and he planned to proudly wear it the next two weeks. But Gunn, 26, is from Scotland.
"I threw it on and then realized who I'm working for the next two weeks, so I thought better of it," Hale said. "But I'll still be cheering on the inside."