The Loop
Webb Simpson sneaks onto Olympic Club to relive U.S. Open glory -- and get a burger
Webb Simpson continued to show his affinity for San Francisco golf with a WGC Match Play opening day 3-and-2 win over Ian Poulter. But his good karma begins across Lake Merced where he won the U.S. Open almost three years ago, and his surprise visit on Tuesday to relive memories.
"I went to Olympic and recreated the chip and putt, just to mess around with that," Simpson said looking quite pleased. "I may get in trouble because I didn't go to the pro shop. It was just kind of meant to be. There was a spare cart with a wedge and two golf balls, and we just had to do it."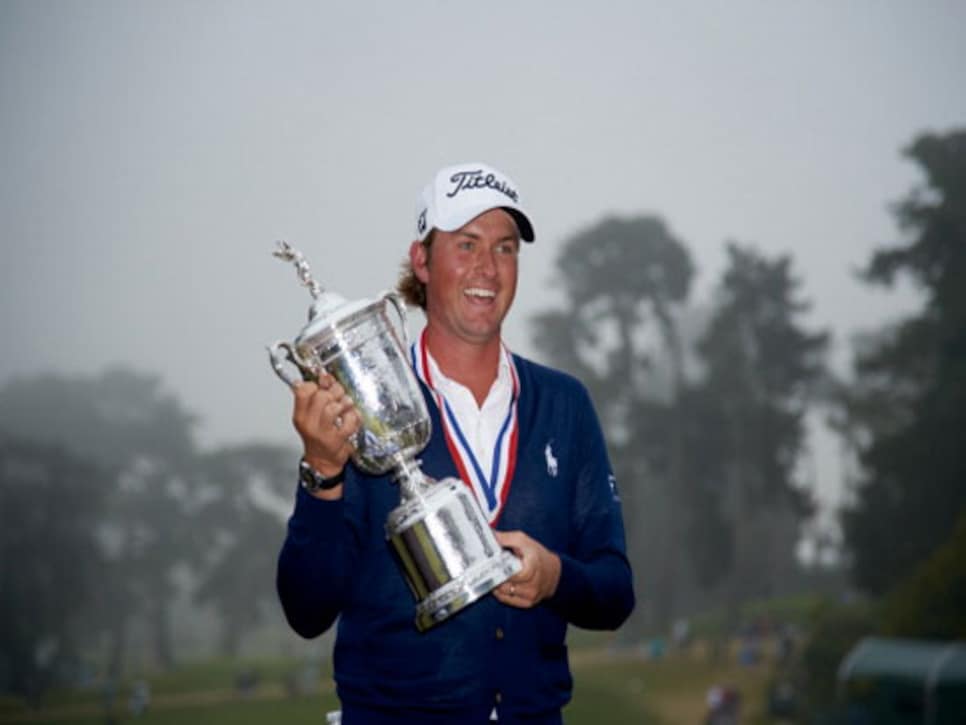 The rest of us try that at a private course, and there are whistles blowing and bells ringing.
"We went out to the snack shop on the range to see if it was open," Simpson said. "Nobody was open, but there was a lady unloading groceries."
He asked for a burger. Sorry, couldn't he see it was closed?
"I said, 'I'll pay you $50 for a burger. I need a burger.'"
The woman in question, Candy, ended up declining his tip. But she got some nice attention from Simpson on Twitter:
Huge shout out to Candy who owns the the famous burger stand at Olympic for hooking us up despite being closed today! pic.twitter.com/9KeOpr9vAz
And here's Simpson (sort of) reenacting his winning moment, with a shout out to Birdman!