Webb Simpson and his wife re-enacted the best moments of the Ryder Cup in hilarious video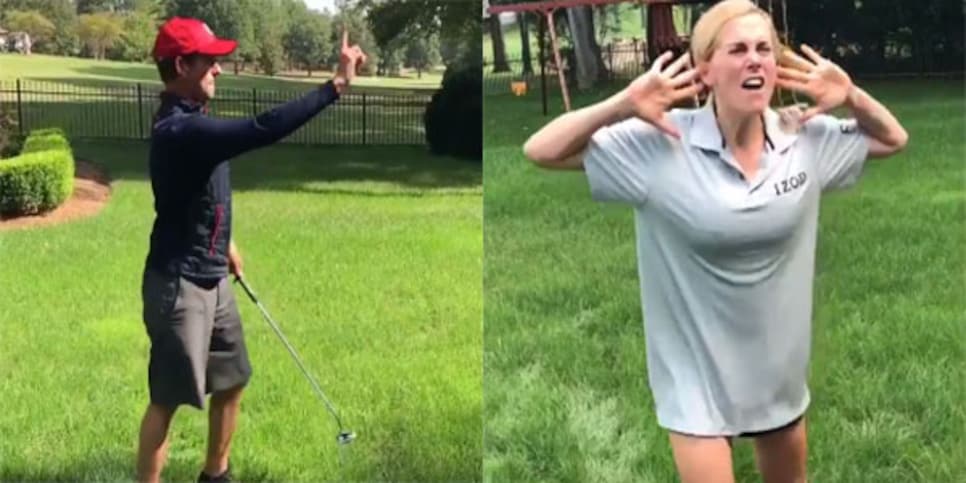 But Simpson saved his best for last. He and his wife, Dowd, decided to re-enact some of their favorite moments from the match, which Reed won with one final birdie on the 18th hole. Webb, wearing some red, white and blue gear he probably has from his two Ryder Cup appearances, played the role of Reed while Dowd, dressed in Euro grey, took on McIlroy. Check it out:
Well done, guys. This should be a weekly feature.