The Loop
Weather has been bad, but news has been good for golf industry
The notion that golf as we know it is dying has been put on hold by PGA PerformanceTrak data released last week.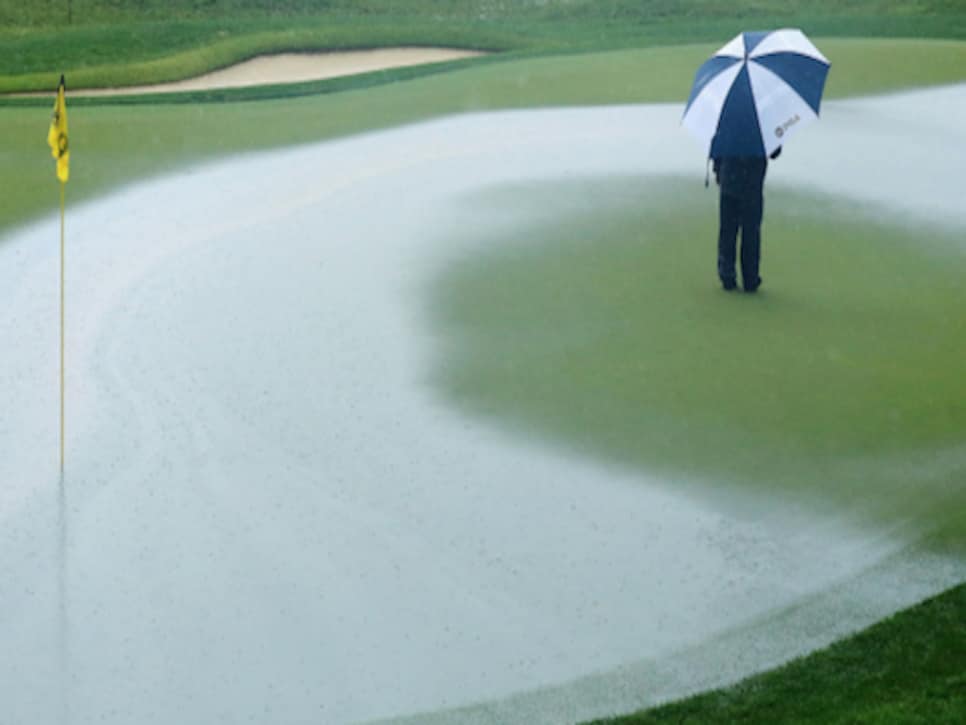 — Rounds per day open were up 1.4 percent year-to-date through November, 2014.
— Golf fee revenue per day open was up 2.2 percent year-to-date.
— Merchandise revenue per day open was up 2.6 percent year-to-date.
— Thirty-three states showed growth in rounds played per day open.
"The key metric is on a per day open basis. It's an adjustment based on weather," Mike Hughes, CEO of the National Golf Course Owners Association said. "The good news is that people are playing golf and spending money when the weather permits, but the weather is crap."
The PGA PerformanceTrak, produced in cooperation with the NGCOA, continued to show that 2014 had the fewest days open in the past nine years.
"But the good news is more important," Hughes said, explaining that "contrary to the constant drumbeat of negative comments," the health of the game has improved over a year ago.
"Like any other discretionary income category," he said, "as the economy continues to improve golfers will spend more money. As I tell people, golf is not racquetball. Golf has been around 400 years. There's a reason for that. It has a particular attraction. That's a great quality."