The Loop
We test-drive the Golf Swing Shirt
Sunday was a big day for the Sunday Morning Group. First, it was Tony's turn to bring lunch, and he broke tradition by serving sausages and meatballs (on rolls) instead of cheeseburgers and hotdogs:

Second, Barney introduced a new beverage, to be known henceforth as the S.M.G. It consists of a can of Yuengling, a shot of Patron Silver tequila, and a wedge of lime, with an optional dash of beer salt: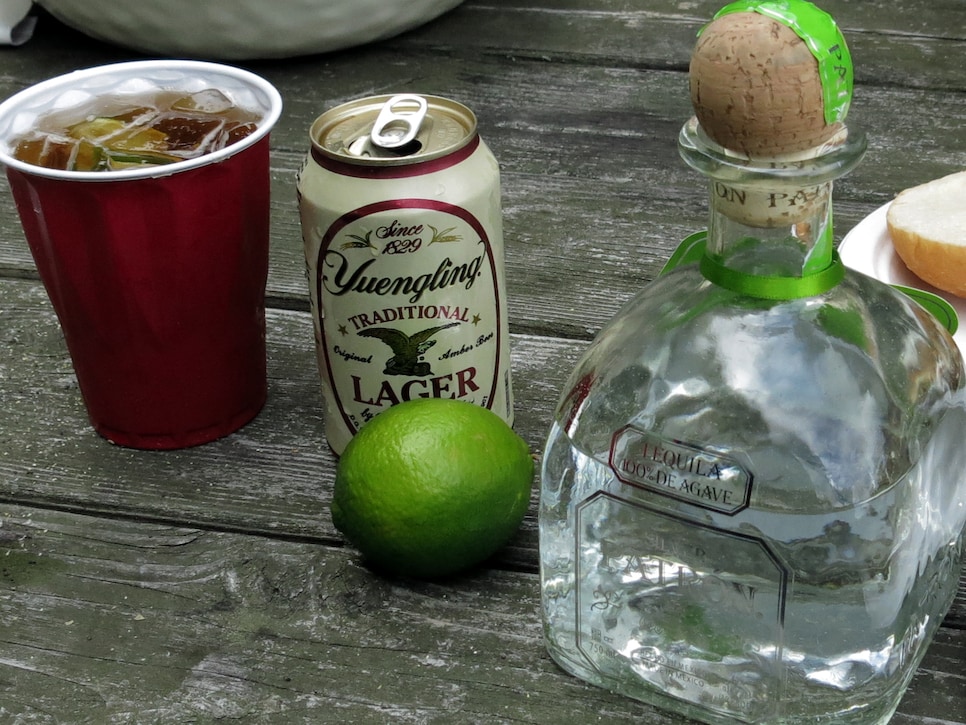 Third, we did some preliminary work on our first infomercial. It's for a training aid called the Golf Swing Shirt, which Padraig Harrington and Jimmy Ballard have both described as the greatest swing trainer ever invented. The manufacturer sent us some to try, and we gave them a good workout: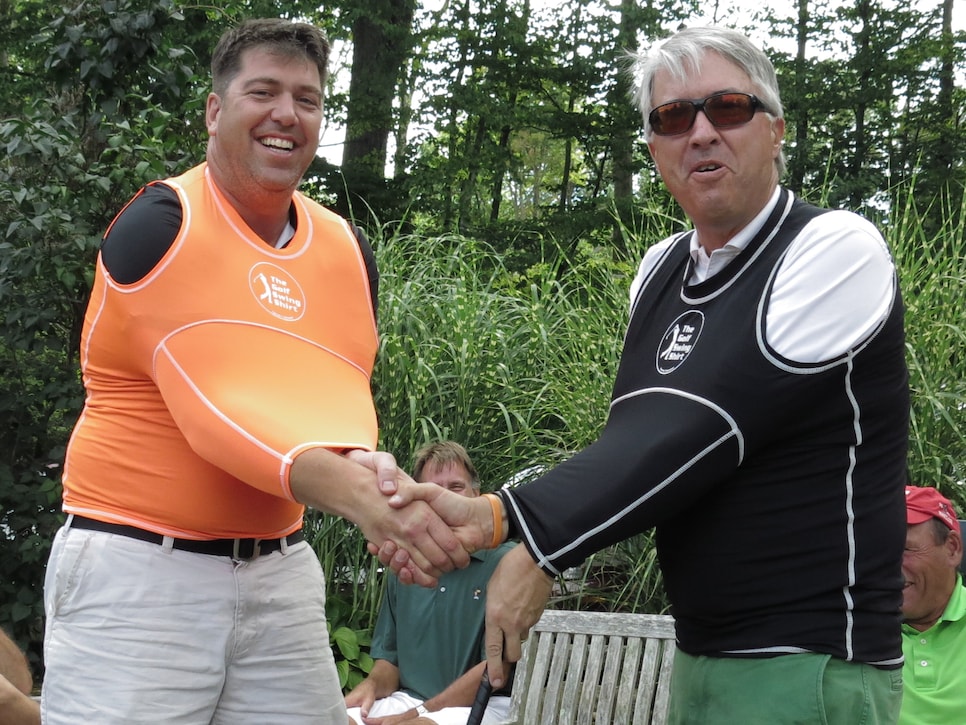 The purpose of the Swing Shirt is to teach you to stay "connected" as you swing—and it really works. When I tried it in my yard, with a pitching wedge, I hit the ball with such unaccustomed connectedness that I almost took out my wife's car.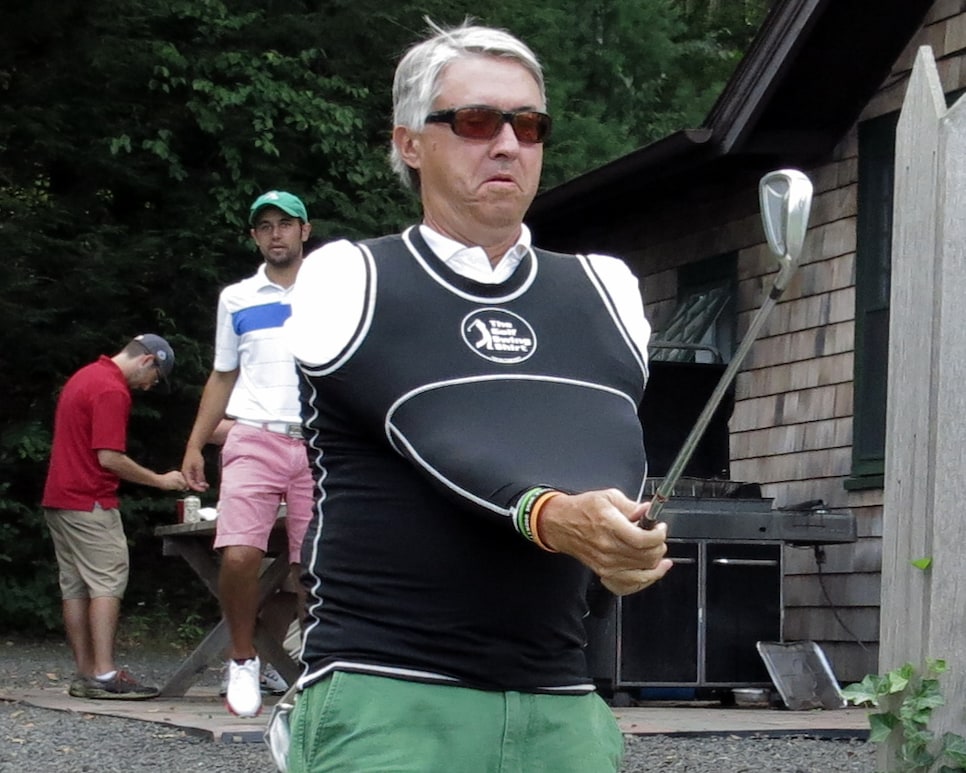 One cool thing about the Swing Shirt is that, while you're wearing it, you can still hold, and spill, an S.M.G.—as Addison is demonstrating here: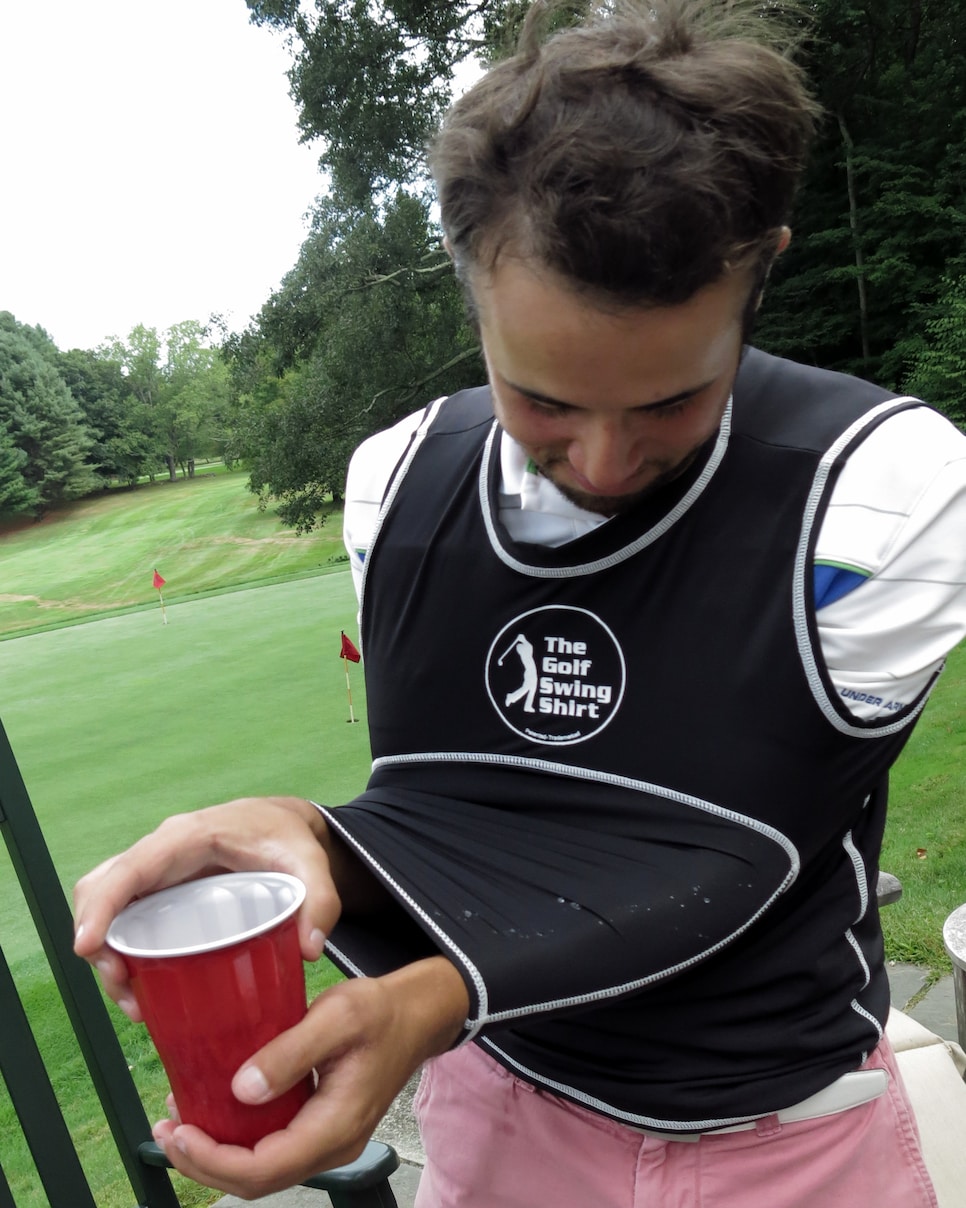 Addison, incidentally, has had a big year. He competed (with Todd) in the first U.S. Amateur Four-Ball Championship, at Olympic; broke our course record (with a 62); became the first person in the century-plus history of our club to make a hole-in-one on our ninth hole, a par-4; and, almost as an afterthought, won our club championship. We're terrifically proud of him, because we found him in the woods when he was a baby and raised him ourselves. All he needs now is a job.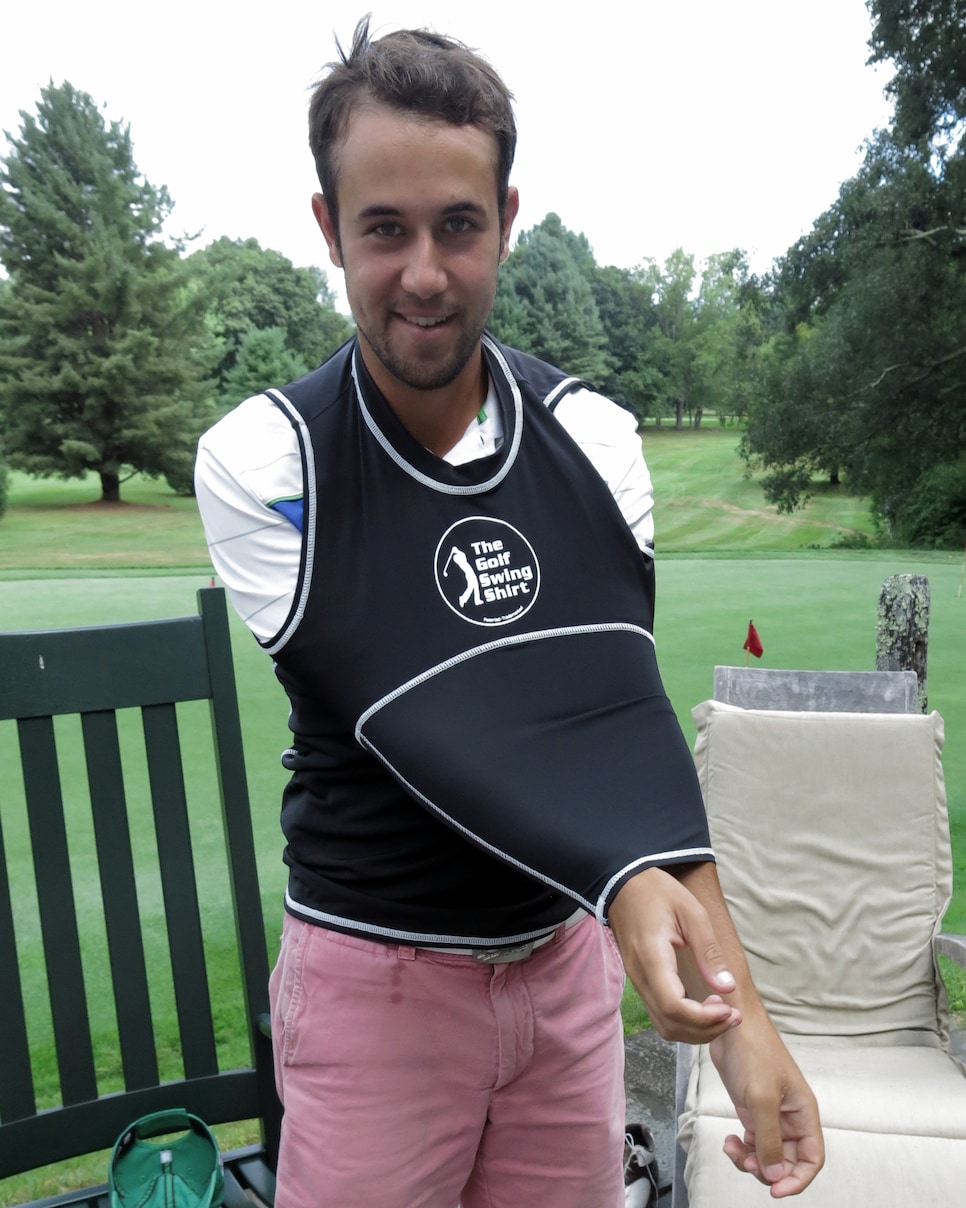 The star of our Swing Shirt infomercial is Dougie. We picked him because he's a teacher and, not surprisingly, is good at explaining things.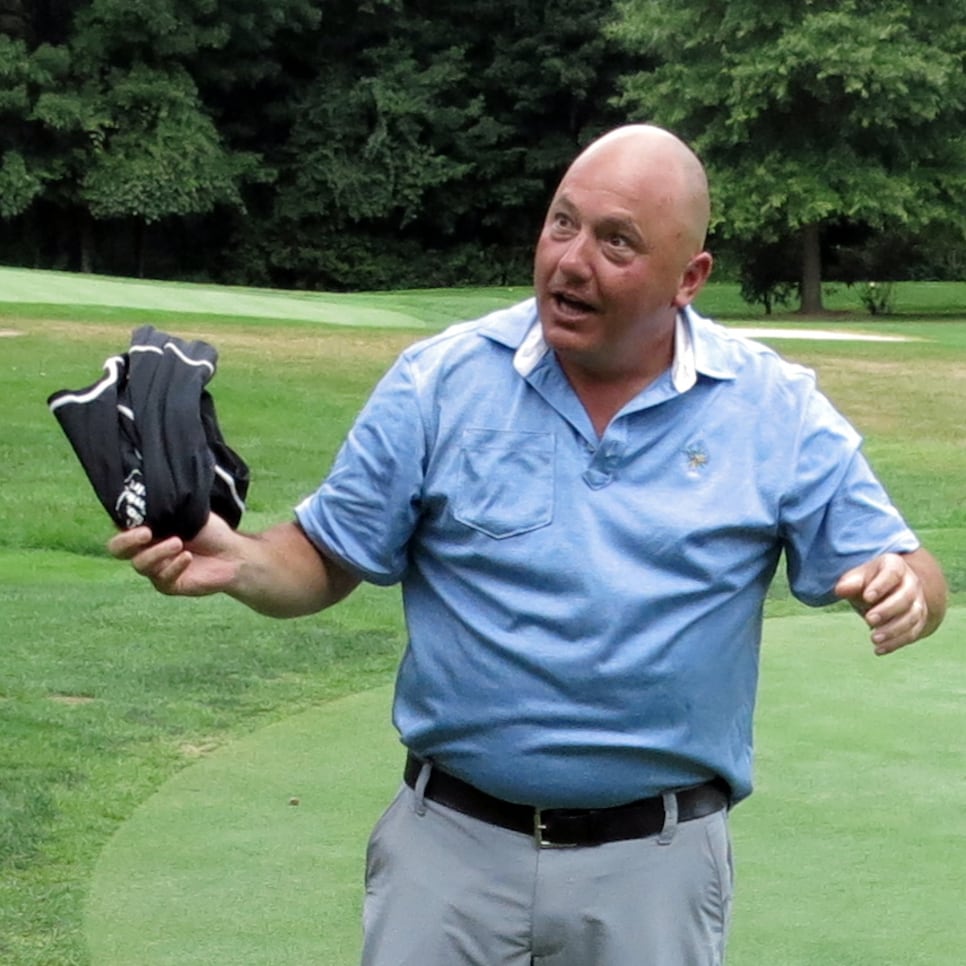 Plus, the camera loves him:
Actually, we're still editing the footage. Here's some more:
We should have a polished version ready in a few weeks, months, or years. Watch for it on the Golf Channel. Meanwhile, how about that putting contest?