The Loop
We spent 24 hours in Tokyo with Michelle Wie
Michelle Wie's presence is undeniable. She's beautiful, athletic and confident, and she has what it takes to spark some energy into a crowd. That's exactly what she did on Monday in Tokyo.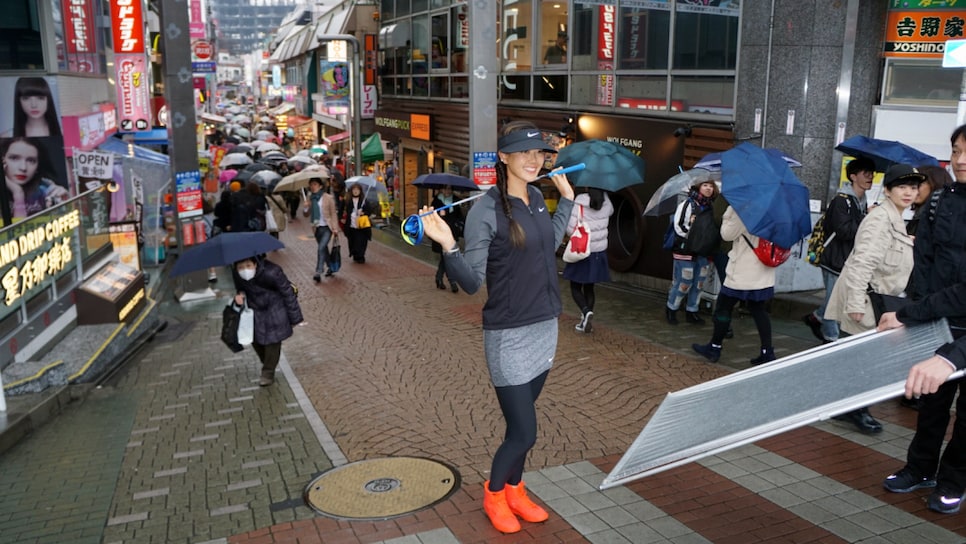 After playing at the HSBC Women's Champions, Wie took a 6-hour flight from Singapore to Japan to help unveil Nike Golf Tokyo, a pop-store in Harajuku, a popular fashion district that young people frequent. The 26-year-old was on hand to show off the company's new gear for both women and men, and she spent four hours at the store chatting with media and young female consumers and golfers.
"We've gotta get the youth involved to keep the popularity of golf going," said Wie. "We can't just rely on the older generation. Changing the outfits golfers wear and making them more fun and interesting will really impact the popularity of the sport."
Wie also talked about her personal style, and why she likes to stand out.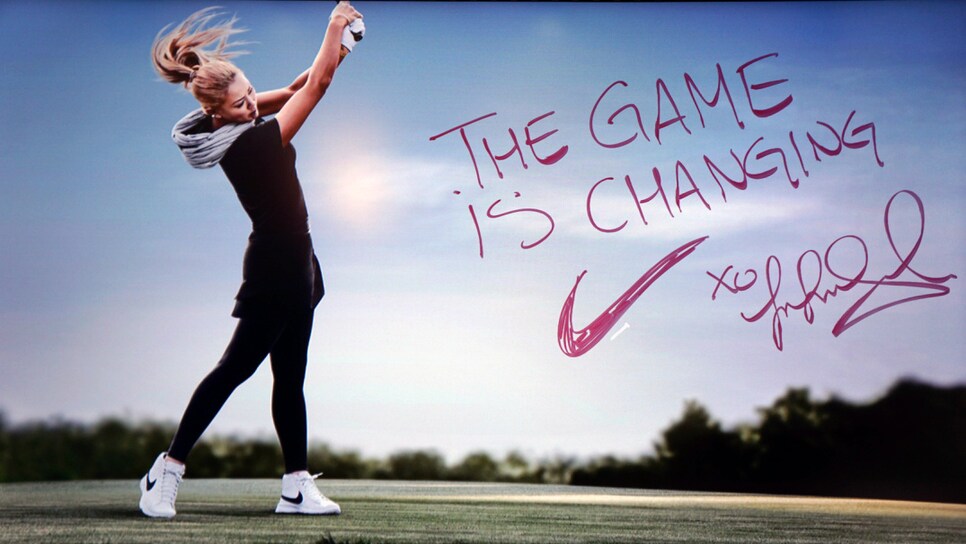 "I love being different and not being part of the pack," said Wie, who credits fashion magazines, Instagram and Pinterest as being her sources of style inspiration. "I'm not afraid to break the mold. I love my hot pink golf shoes, I love how much they stand out. I loved it when I had my blonde hair and my colored hair. I really wanna go back to it but my hair might fall out if I try it again. Life is too short to stay in your one lane."
Wie went beyond fashion on Monday and also talked fitness. Right before hanging out at Nike Golf Tokyo, Wie worked out with 30 women at a Nike training center in Shibuya. She began the session by talking about why fitness is important to her, then stepped off her pedestal and became part of the crowd—she and the local golfers worked up a sweat during a 30-minute training session.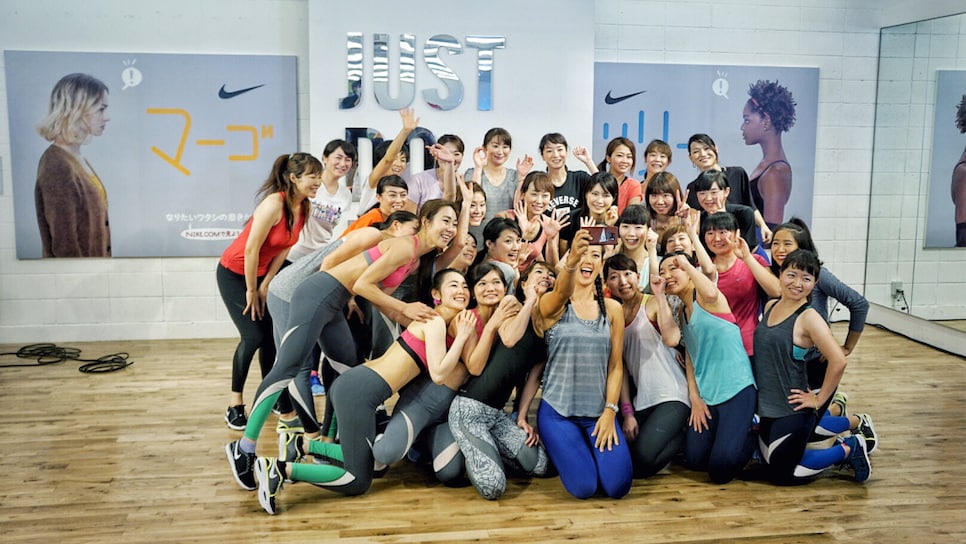 "Training is a lifestyle," said Wie. "Going on hikes, walking instead of riding in a car, eating right—training should be 90 percent of your life, it's not just about working out in a gym, it's about taking the stairs instead of elevators and making the right choices. It's also important to have fun with it. Instead of going out to eat with my friends, I work out with them. I make it social."
That night, Wie learned how to make sushi from a sushi chef in Ginza, Tokyo's famous dining district. She said this had been on her "bucket list" and that making sushi is "way harder than it looks." The next morning, she boarded a plane headed for home (in Florida).
Wie packed a lot of activities into her 24 hours in Tokyo (watch how the day unfolded in the video below), but the most important of all of them, by far, was getting young women excited about golf. That's something she's been doing quite well for more than a decade.