The Loop
Watson's career-best keeps Woods, low-scoring field, at bay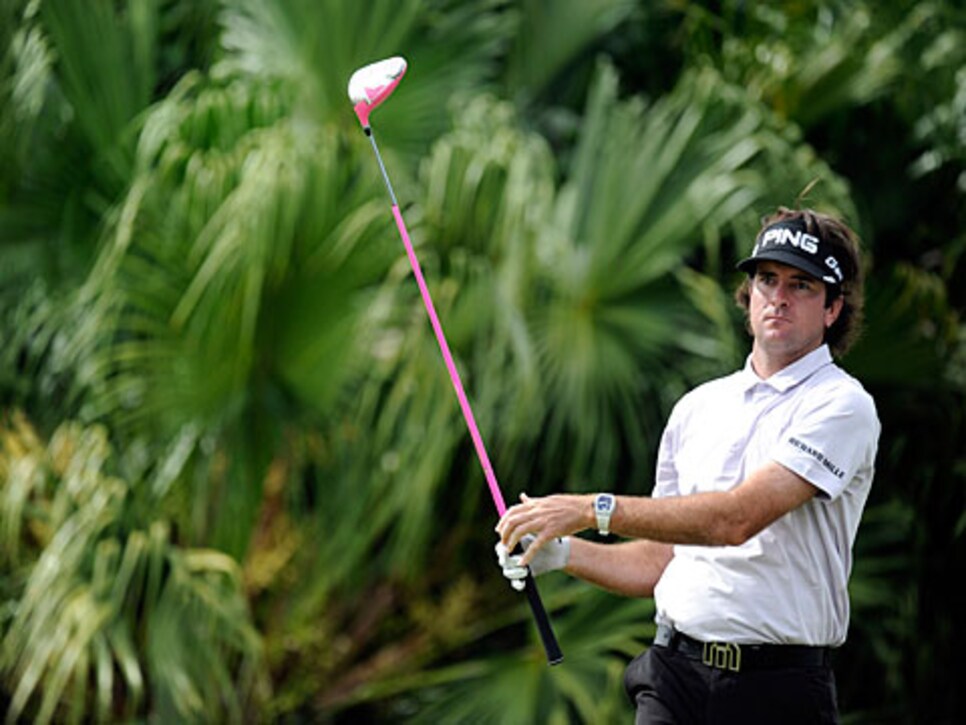 MIAMI - A bogey-free 67 Friday in the second round of the WGC-Cadillac Championship should have provided Tiger Woods some satisfaction at Doral Resort. Perhaps it might have if he had gained more traction on the leaderboard.
Woods tacked cleanly around the TPC Blue Monster, hitting fairways and greens and giving himself birdie chances, and he was rewarded with his second-lowest round of the season on the PGA Tour. But there was just one problem.
"This is the highest score I could have shot today for sure," he grumbled. "It could have been pretty low today."
On his last four holes of the day, Nos. 6-9, Woods set himself up for birdie from 21, 14, 14 and 18 feet, respectively. Didn't make one of them. He also missed a 10-footer for eagle at the par-5 first after a 10-footer for birdie at 17 went askew.
"I hit pure putts. I hit them right on my line and they were just lipping out," said Woods, who also left a few short of the hole though right on line. "I just have to be committed to what I'm doing and continue rolling it, because I'm hitting the putts on what I'm reading and what I'm seeing."
Woods began the day T-25 after an opening 72, but his 5-under 139 total elevated him only nine spots on the leaderboard. The winds weren't quite as severe and the course was softened by a morning downpour, so scoring improved considerably.
Bubba Watson owns the halfway lead at 12-under 132 after a career-low 62, just one shy of the course record held by Stephen Ames. Playing partner Justin Rose shot 64-133. Watson hits it long, of course, but the left-hander also needed just 23 putts.
Martin Kaymer also had a 64, while Bo Van Pelt and Peter Hanson shot a 65. The field scoring average Friday was nearly three strokes lower than the 72.662 in the first round. World No. 1 Rory McIlroy three-putted the 18th hole to post 69 and was 10 behind Watson at 2-under 142.