Instruction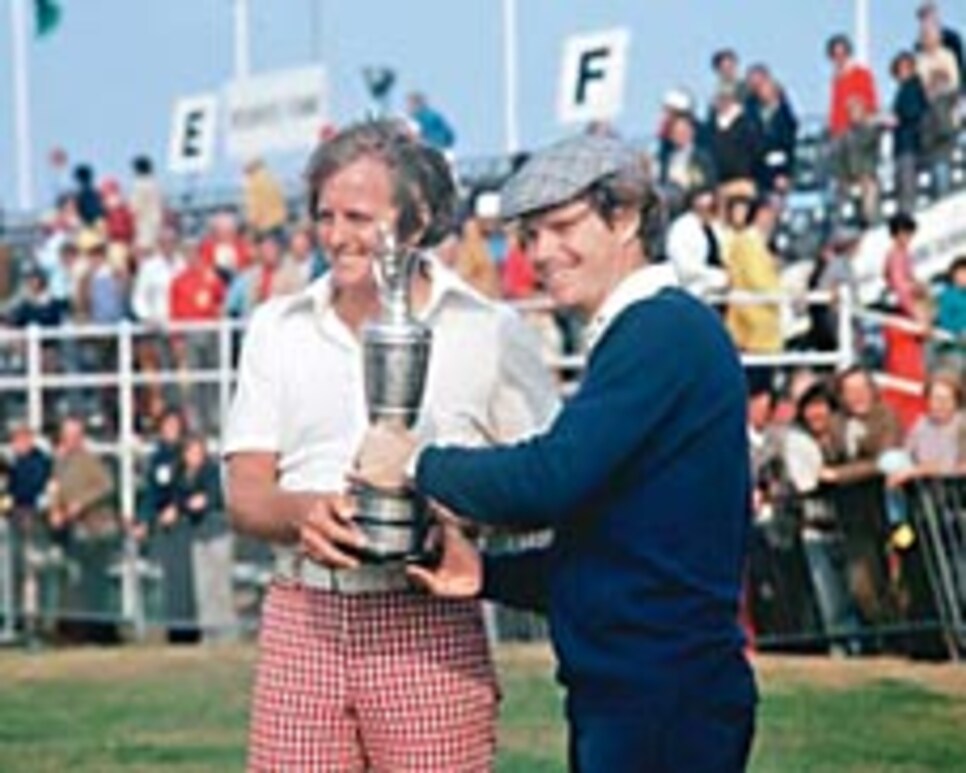 PLAYOFF WIN Changing my expectations to fit the weather allowed me to force a playoff with Jack Newton (white shirt) and earn my first British Open victory. It was so windy during the fourth round, spectators used umbrellas as windshields.
Photo: Bob Thomas/Getty Images
When I think about winning my first British Open, I credit adjusting my target score because of changing weather conditions. Scores were low the first three rounds at Carnoustie in 1975, and I trailed leader Bobby Cole by three shots. Then the wind came up for the fourth round.
I warmed up and then went to say hello to Byron Nelson, who was working for ABC. I asked him if he had a word of advice. He said, "Tom, this course is different today. If you shoot 72, you're going to be right there."
I focused on that thought going to the tee. And the course did play the way he'd predicted. I shot even-par 72 to get into an 18-hole playoff with Jack Newton the next day. That was the last 18-hole playoff at the British Open.
Before you play, consider the weather and adjust your target score accordingly. Nowadays, you can get detailed forecasts that predict such weather changes as high wind so there will be no surprises when you come to critical holes. You can practice the shots you'll need in your warm-up.
*Watson is the golf professional emeritus at The Greenbrier in White Sulphur Springs, W.Va. *