The Loop
Watson takes lead, and golf, in stride
HAVEN, Wis. -- In between laughter and tears, Bubba Watson tried to explain how he arrived at his four-under-par 68 in the first round of the PGA Championship.
Few players in the game offer such raw emotion with so little prodding. Midway through the first round at Whistling Straits, no player has been better (For more on Watson, read Jaime Diaz's wonderful profile of the player from last summer).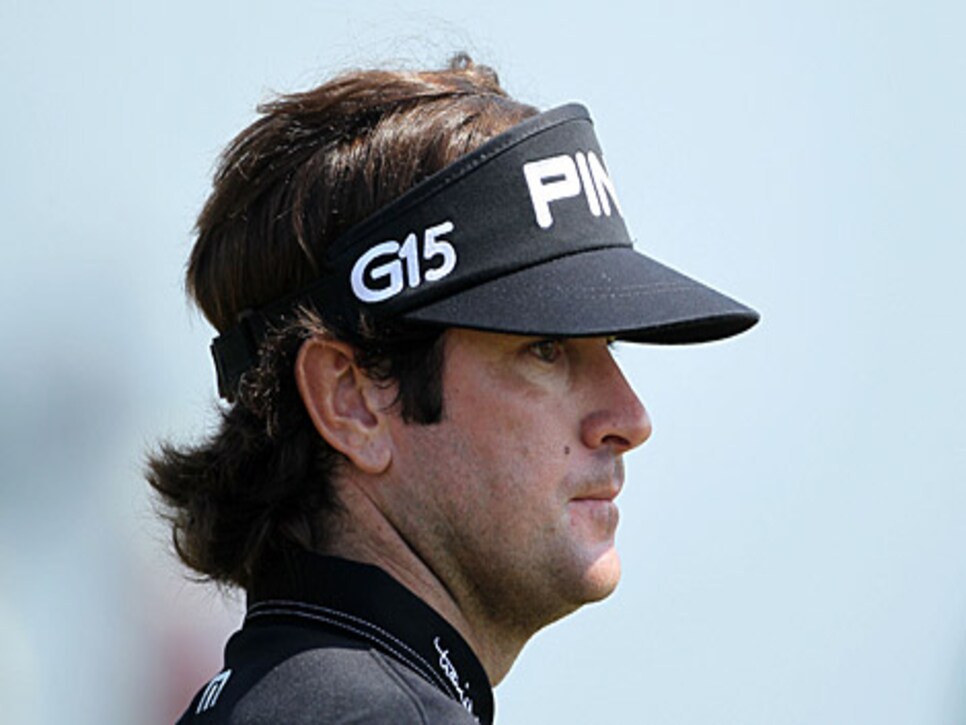 *(Photo by Andy Lyons/Getty Images)
*For all of his remarkable talent, starting with power off the tee that borders on comical, Watson may be an unlikely candidate to contend in a major such as this one. He is a self-made player who has never had a lesson, and who has no desire to get one anytime soon. His pre-tournament preparation consisted less of time on the range and careful analysis of the golf course -- Watson, for instance, wasn't even aware that Whistling Straits was designed by Pete Dye until told on Thursday -- but of video games on his iPhone and riding Razor scooters with kids in the neighborhood near his rental home.
But therein also lies Watson's advantage. No longer willing to take the game too seriously, he is a player who has succeeded in staying out of his own way."
"The game comes natural to me. It's fun. And I don't want to make it a job," he said. "I do this because I love it. A few times over the years I've been angry, and my wife has yelled at me a few times and said, 'Why are you angry, this is what you love to do. When you're home, when you're not playing golf, you're playing golf with all the boys back home. So you love to do this. So why not just have fun and do it.' So that's it. If I get a lesson, that means it's a job and that means I think I'm not good enough anymore."
His uncomplicated approach to the game already paid off earlier this season at Hartford, when he claimed the Travelers Championship for his first PGA Tour win. That week began with Watson, his wife, Angie, and his caddie Ted Scott blowing off a Tuesday practice round in favor of a water park. It ended with Watson in tears as he talked about his father's battle with cancer and Angie's own health scare.
The tears returned on Thursday when Watson relived how Angie, a former professional basketball player, was originally diagnosed with a tumor, only to discover later it was merely an enlarged pituitary gland. More than once as he told the story he needed a moment to gather himself, his eyes so red he could only shake his head.
"Hopefully you all don't think I'm a sissy," he said. "You know I do hit the ball a long way."