Watson pitching a chip (and more)
Tom Watson has gone into the memorabilia business, selling signed and framed pieces from his Hall of Fame career, including a five-photo sequence of his renowned chip on the 17th green at Pebble Beach in his victory in the U.S. Open there in 1982. The cost: $1,195.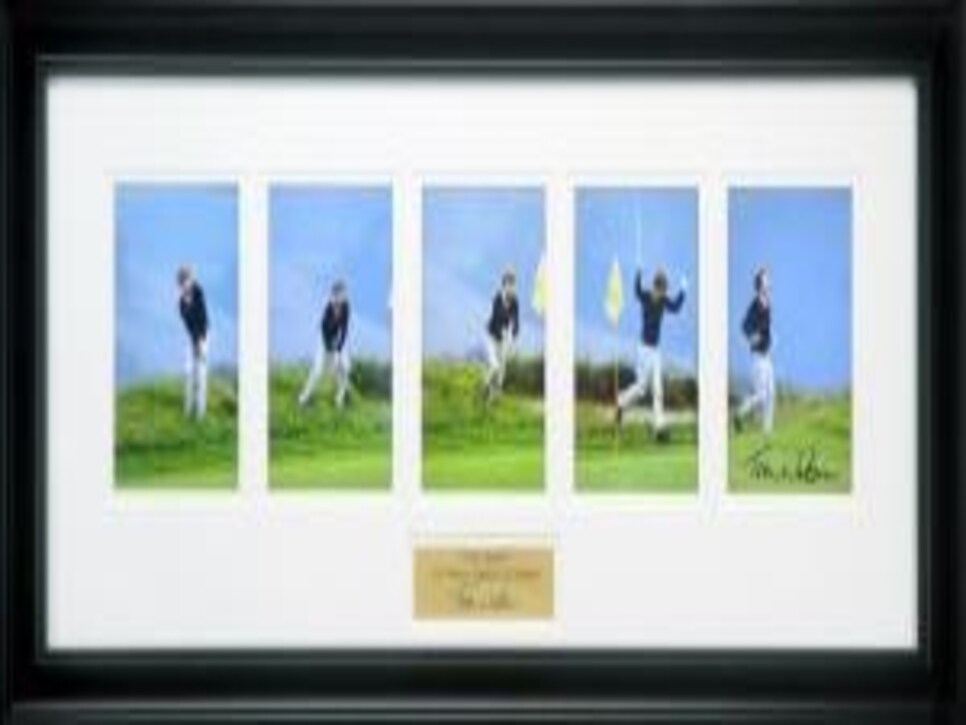 The most expensive of the pieces offered is a 2009 Open Championship flag on which he has written the years of his five British Open victories. It sells for $1,495.