The Loop
Watson: "If you're not spot on, the golf course is a chore"
SANDWICH, England - The turbulent tundra upon which Royal St. George's is moored provokes a notable antipathy towards this long-established Open Championship site.
Critics argue that this ancient layout in the southeast corner of the Old World permits a constant stream of unpredictable bounces, lies, and, ultimately, scores, thus nullifying the relevance of the outcomes. Never mind that multiple Open champions Harry Vardon, Walter Hagen, Henry Cotton, Bobby Locke and Greg Norman all won at least once at Royal St. George's.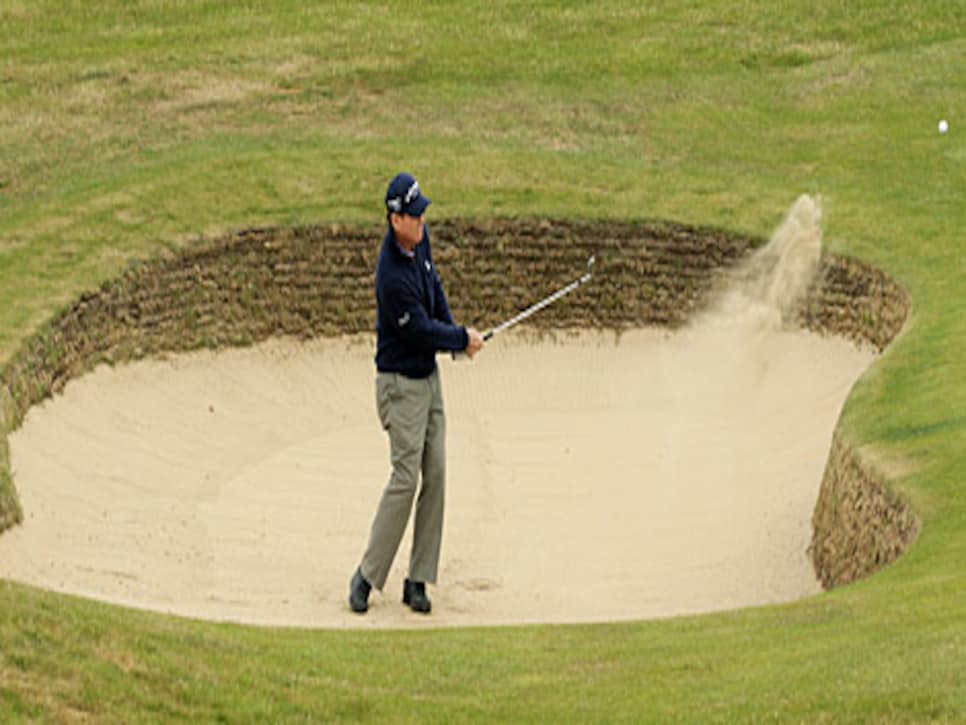 Golf seeps with uncertainty. Royal St. George's merely amplifies this condition. Five-time Open winner Tom Watson contends that this only makes the examination more interesting, and not more questionable.
"It's certainly the quirkiest place we play. But it still requires that you play your best," Watson, 61, said Wednesday outside the small and understated clubhouse. "You have to have an imagination. You have to know where to place the shot. You have to hit the shot exactly the way you want to. If you're not spot on -- and I'm not right now -- this golf course is a chore."
Watson, of course, was spot on two years ago at Turnberry, and nearly pulled off a historic triumph before losing to Stewart Cink in a playoff. His best finish at Royal St. George's came in his last visit here in 2003, when he was T-18. That perhaps validates the view of Peter Dawson, chief executive of the R&A, who said, "this golf course needs more knowing than most Open venues."
"I would say that is right," said Watson, who pointed to the greens as the primary challenge and defense. "The greens are the most severe greens we play. As a result, you're going to be pitching a lot and putting from off the greens a lot, and you have to be able to handle all of that. The quirkiness of the greens ... where do you land it? What is the proper shot?
"The calculation (for approach shots) is yardage, bounce and wind. It's fun trying to deal with it. That's the nature of this golf course and you have to embrace that and have the patience for it. It's a tough test, but it's supposed to be. You just have to manage your game around it."