Instruction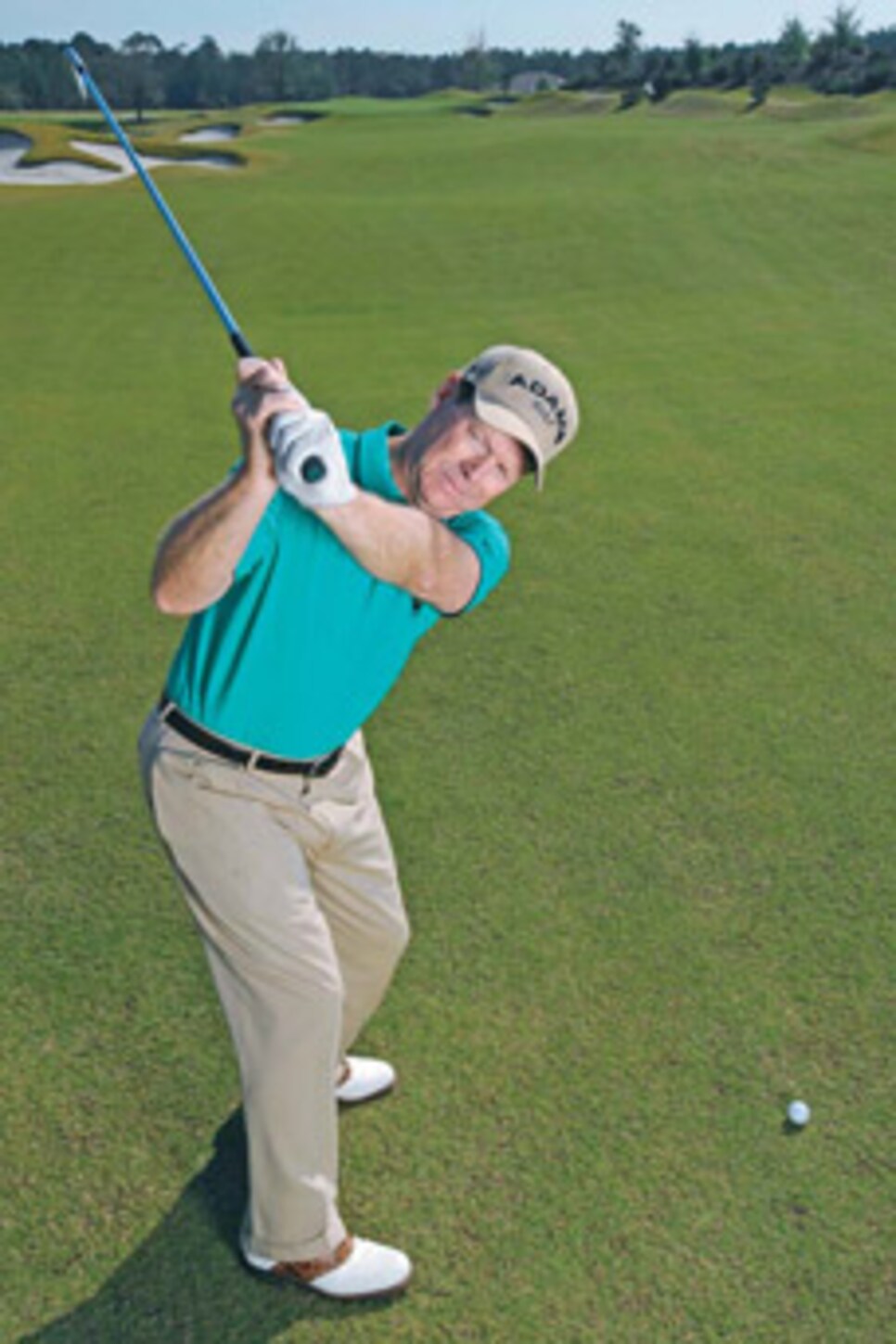 One thought: Between shots, don't get lost in mechanics. Focus on a single key, like putting the club in the downswing slot.
I like to play fast, but it isn't always possible, as you know. I deal with delays by focusing on one thought. A good example is the 1983 British Open at Royal Birkdale. I had a one-stroke lead going to the last hole, a long par 4.
I hit a good drive, got to my ball and saw that the group in front hadn't reached the green. It was going to be a while -- a problem when you're under pressure and want to get a shot over with.
I had a 2-iron in my hands for the 213-yard approach, and my one thought was to put the club in the correct position on the downswing. Put it in the slot, as teachers call it. I practiced the feel of that first move down with slow-motion "shadow swings," and practiced it and practiced it. When the green finally cleared, I didn't think twice.
I executed my swing thought just right. The wind was left to right, and I hooked my ball into it and toward the hole. I couldn't see it land because the crowd closed in, but it went through an opening between the front bunkers and ran up about 15 feet under the hole. I two-putted to finish a stroke ahead of Hale Irwin and Andy Bean.
If I have to wait to play a shot, I like to make up my mind and not change it unless the wind changes. Look what happened to Colin Montgomerie in the U.S. Open at Winged Foot in 2006. He had a long wait in the last fairway with a 6-iron in his hands, but switched to a 7. Then he hit a poor shot short and right of the green. There had to have been an element of doubt that crept in.