The Loop
Watney makes up for lackluster season with Barclays win
FARMINGDALE, N.Y. -- Last year, Nick Watney entered the Barclays as the leader in FedEx Cup points -- a result of putting together the best season of his career.
This year he was 48 spots lower, and not happy with his season. That's why Watney didn't necessarily see a win in his future at the first playoff event of 2012.
"I don't know if anyone would have expected this this week," Watney said. "To be No. 1 now is amazing. I think Tiger has three wins, so is this just? Is it right? I don't know."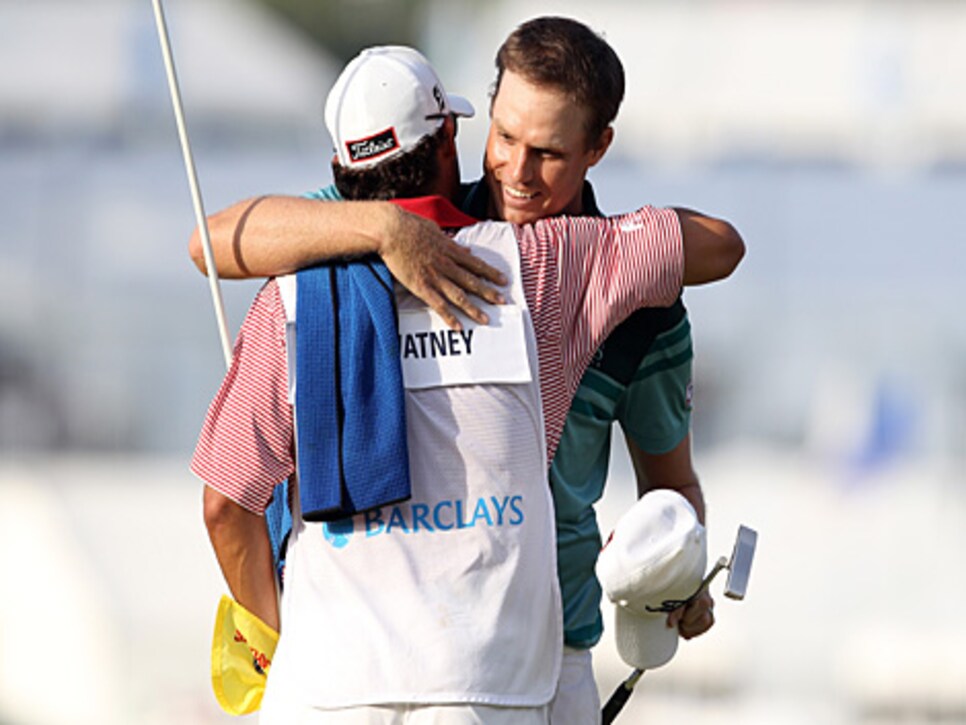 Whether it's fair or not, Watney is atop the FedEx Cup standings once again, and might even be back in the conversation for a Ryder Cup pick -- all thanks to a final-round 69 at Bethpage Black in which he hit 17 of 18 greens.
A fifth career PGA Tour title may have seemed far off this year. With just two top 10s in 2012 heading into this week, Watney struggled with his confidence as well as his swing. His caddie, Chad Reynolds, told him that he was losing strokes to the top players in the world because of his attitude. Often been too hard on himself, he was often compounding his mistakes into more of them.
"If this isn't proof enough to myself that staying positive is a good thing, then I don't know what could be," he said.
Third-round leader Sergio Garcia struggled to a four-over-par 75, opening the door for Watney. A birdie on No. 6 by Garcia made up for a bogey he had made on the first hole, but a par on the birdieable par-5 seventh, followed by three bogeys on holes 8-11, put Watney in the lead for good.
A birdie at 14, followed by a mini fist-pump and stare into the cheering, adoring New York crowd put Watney up three, enough wiggle room for a bogey at the 16th hole to not be too costly.
New putting advice this week from former local club professional Darrell Kestner of nearby Deepdale Golf Club helped Watney with his setup on the greens. But it was his ball-striking work with Butch and Claude Harmon that helped Watney return to the form he showcased last year.
Now, maybe Watney will believe in the talent he's shown the rest of the world the last two years.
"I feel like this is sort of validation as far as the direction I'm going," Watney said. "Any time you win, you know, it's great for your confidence, but I haven't been in this situation a lot recently.
"I'm just so thrilled and very proud of this week."