The Loop
Watch two gators tangle on Sarasota, Fla., golf course
Love is in the air, maybe, at the Bobby Jones Golf Course in Sarasota, Fla. We can't be certain whether the two gators shown in this video (a photo is posted below) were getting amorous or were genuinely unhappy with one another.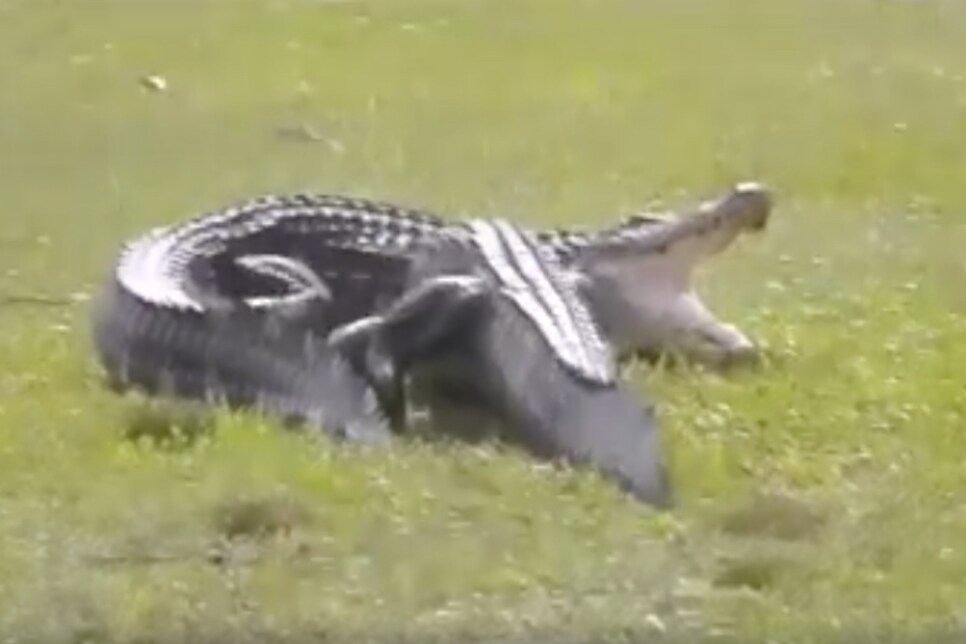 It doesn't really matter. What does matter is that golfers avoid entering the fray with proper course management: Play away from trouble.
The video, incidentally, was taken by a golfer at Bobby Jones, Barbara Mossop.