News
This video of Harold Varner III stuffing it on the 17th at Pebble Beach as a 17-year-old is pretty awesome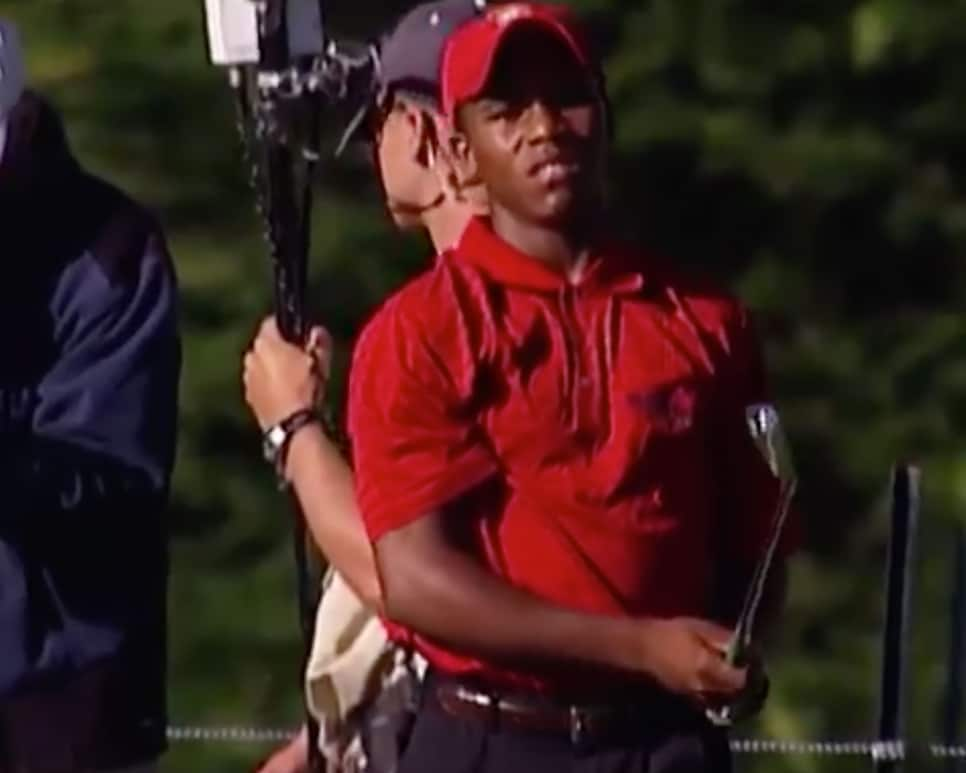 Harold Varner III finds himself in uncharted territory this weekend at the Charles Schwab Challenge. For the first time in 129 PGA Tour starts, the 29-year-old from Gastonia, N.C., held the 36-hole lead, having shot a career best 11-under 129 at Colonial Country Club in Fort Worth. Should he hold on and pull out his maiden tour victory on Sunday, he would become the eighth African-American to win on tour.
Varner does have an unofficial victory in a PGA Tour-sanctioned event. Back in 2007, he competed as a 13-year-old in the junior-am division of the Walmart First Tee Open at Pebble Beach, a PGA Tour Champions event where tour pros teamed with junior golfers. Varner earned his spot by winning the Bill Dickey Scholarship tournament in Florida. He and Morris Hatalsky won the title after Varner birdied four of the last six holes at Pebble Beach.
The PGA Tour Champions reposted some video of Varner playing the 17th at Pebble Beach.
Suffice to say, Varner showed he had game from a pretty young age.