The Loop
Watch this hilarious exchange between Charley Hoffman and Kevin Chappell over ruling
We all know how thick The Rules of Golf is and how tricky it is to really know all the ins and outs. But when you're playing golf for a living, it pays—literally—to understand when you can use a rule to your advantage.
Case in point: Sunday's final round of the RBC Canadian Open. On the par-3 12th hole, third-round leader Charley Hoffman, playing in the final group chunked his tee shot into a greenside bunker, leaving himself with a hideous fried-egg lie.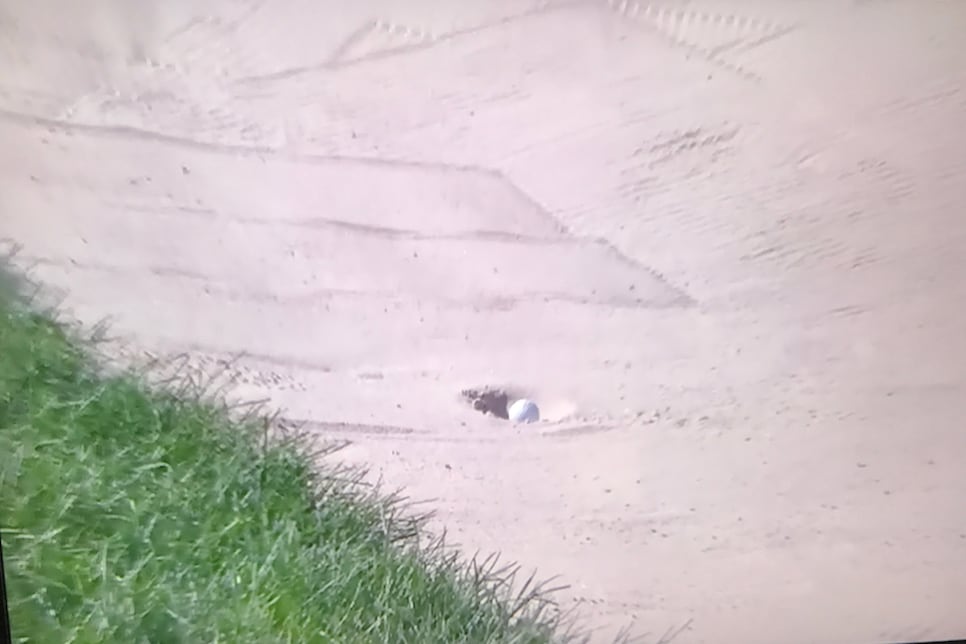 As Hoffman tried to get a stance to play the shot, he noticed something going on under his feet. So he decided to call in a rules officials to ask about what appeared from CBS's telecast to be his feet digging into some concrete in the bottom of the bunker.
After a few minutes, the rules official decided Hoffman deserved relief because of the stance, allowing him to remove his ball from the ugly lie and take a drop in the bunker without penalty. While he got another semi-fried-egg lie, it was far better than his original.
The turn of events didn't go unnoticed by Hoffman's playing partner (and good friend) Kevin Chappell. As he watched the proceeding play out, Chappell couldn't bite his tongue.
"That is so generous," Chappell was caught saying by the CBS camera and mic showing the entire episode. Chappell was trailing Hoffman at the time, and their exchange sounds like it was all in good fun, as you can see in the video below. However, when listening to the next portion of the video, you might want to have your kids go into earmuff mode.
"Look at that s***-eating grin on his face," Chappell says to the rules official.
To which Hoffman had arguably the best comeback in the history of "yeah-that-was-fortunate" comebacks.
"Hey man, rules," Hoffman says back.
Oh, by the way, Hoffman still flubbed the bunker shot and wound up making a bogey on the hole. As Dottie Pepper jokingly noted on the broadcast: "Some could say that might be karma."