The Loop
Watch this golfer get pelted by water balloons on the tee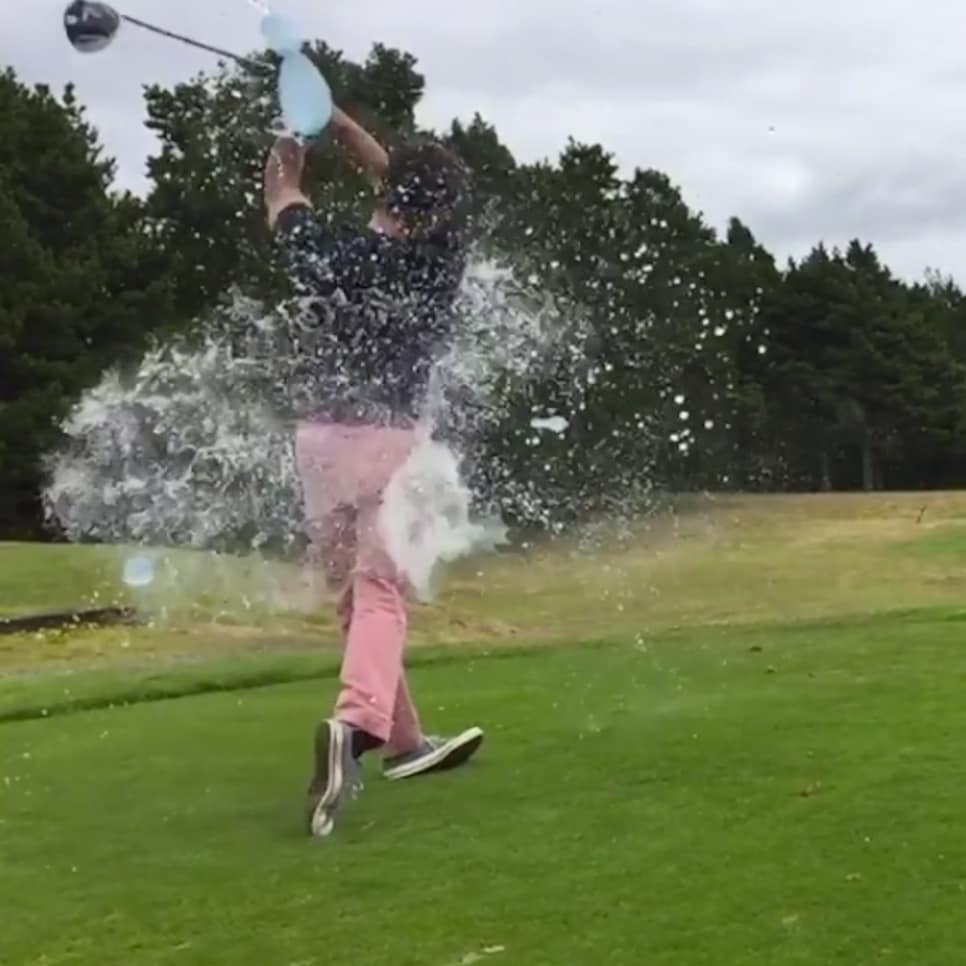 How hot is it in some areas of the country? Golfers are now calling for water balloons to be thrown at them on the tee. It's officially the dog days of August.
Golf photographer P.J. Koenig is just like us, engineering new methods to stay cool while playing golf. He just took it to the next level.
Kudos for the expert Macgyver-ing. We're tempted to try that the next time we tee it up in 90-degree heat.