News
Watch the cruel break Tyrrell Hatton gets as his ball tracks for a seeming hole-in-one
You have to give Tyrrell Hatton credit for the aggressive style he often displays on the course. The emotional Englishman is a pin-seeker, which comes with its ups and its downs. And because he is an emotional Englishman, we usually get some awesome expressions as a result of it.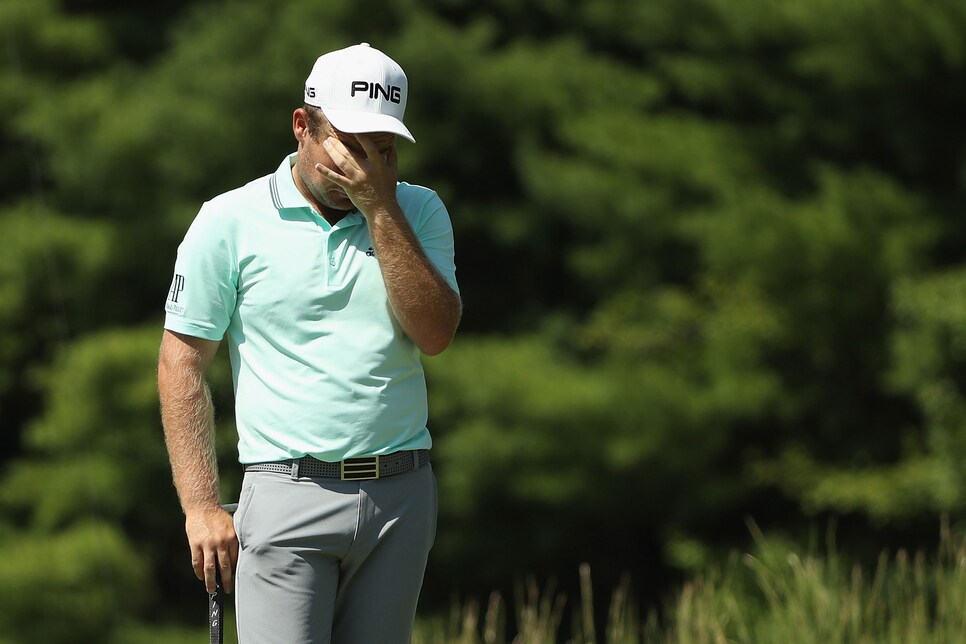 Patrick Smith/Getty Images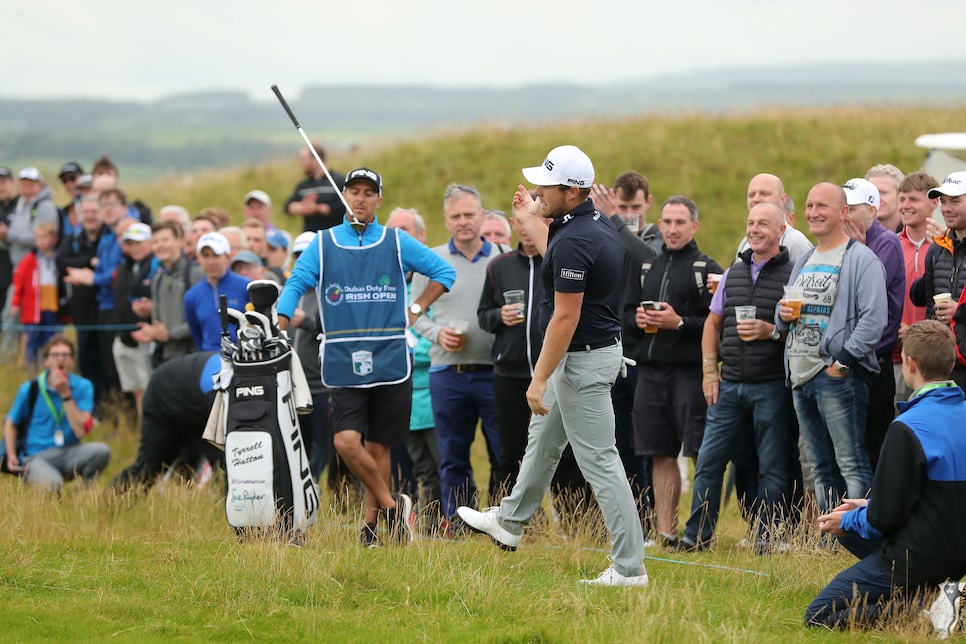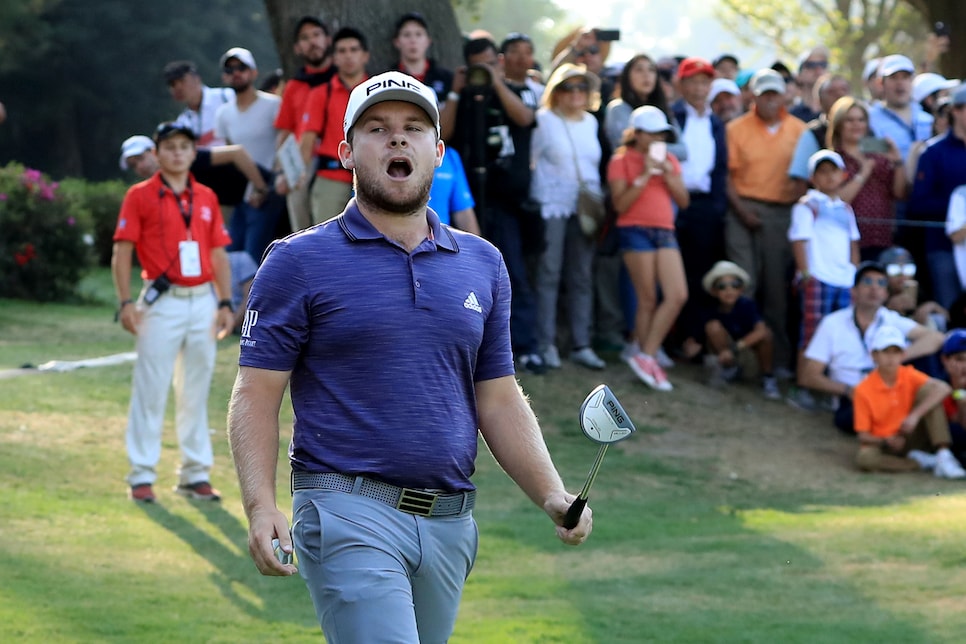 Recently, however, it seems that the golf gods have being playing tricks with Hatton. Or at least the Keepers of the Cups. Recall at the Dell Technology Championship in early September this near miss on the 18th hole at TPC Boston.
We still can't figure out how that didn't go in. That ball couldn't have gotten any closer to the hole and not dropped.
On Thursday at the WGC-HSBC Champions, Hatton once again found himself shaking his head and mumbling after a shot that was tracking for the hole was suddenly, rudely denied the chance to go dark on the par-3 fourth at Sheshan International Golf Club.
By the way, are there any better groans from a broadcast team than the ones you hear on European Tour telecasts?
OK, back to our story … Hatton would make the tap-in birdie and finish with an even-par 72. Interestingly, he took to social media afterward, not to lament about what might have been with the near ace, but with another issue:
Turns out Hatton made a double-bogey 7 on the eighth hole. There was no video there, but we're guessing Hatton's frustrating expressions were priceless.